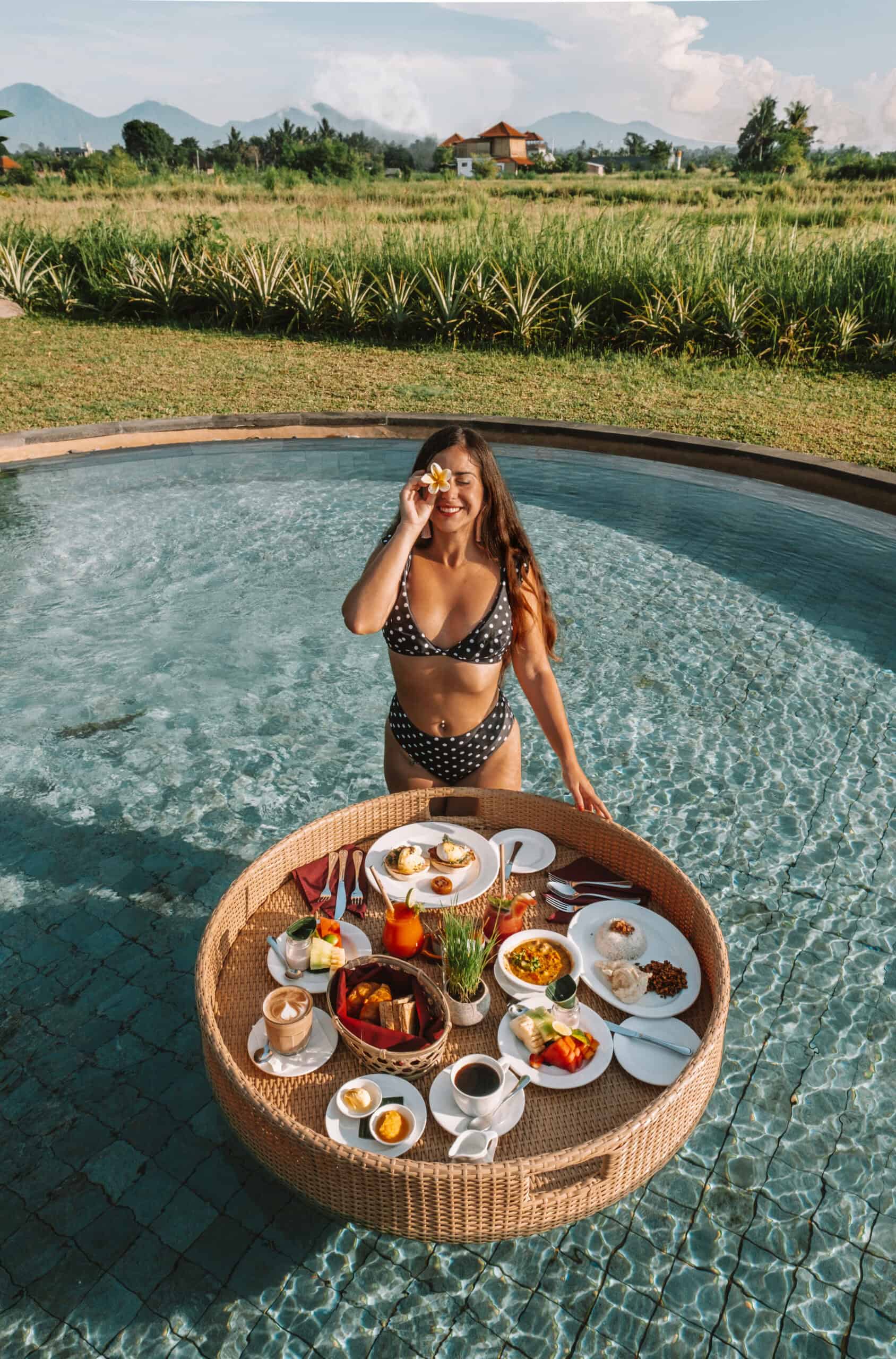 17 Things to Do in Ubud, Where to Eat, Where to Stay in Bali's Cultural Heart
My last location was Ubud, where we would spend 2 weeks, discovering waterfalls, rice fields, secret paths and even joining a yoga retreat!
I think Ubud may be my favorite city, probably not as vegan cafes as in Canggu, but being surrounded by the jungle was priceless.
If you don't have enough time, 3-5 days should be enough to see everything. Moreover, if you are planning trips to the north and east of Bali, Ubud is the best place.
1. Tegalalang Rice Terraces
Probably the most famous rice terraces all over Bali, only 15 min drive from the center. They are not as big as it seems on all the drone photos around Instagram. Tourists can only enter a certain part of it, as the others are private rice terraces and usually destroyed when people get in. So, please, be careful and respectful when visiting them. You may be able to pay a small fee to take a photo inside the private fields.
We arrived at 6 am, ready for sunset. We left around 8 am and it was getting quite busy. If you want to get photos make sure to come around 7-8 am.
2. Sangeh Monkey Forest vs Monkey Forest
Before visiting any of the Monkey Forest make sure to not bring shiny objects (Watches, jewelry, sunglasses), open bags, food from the outside. Don't look at them directly into their eyes or smile, as they see it as aggression. Remember to not touch the baby monkeys.
We visited both on our stay in Ubud. I personally didn't like Monkey forest that much compared to Sangeh. It was quite expensive and full of tourist which I'm sure it's quite stressful for the monkeys. It was hard to walk around as it was packed. Although it was a nice walk and it was my first time seeing them in the wild.
I would recommend going to Sangeh Forest, they are also wild monkeys and it was empty, we had it for ourselves. You can also help feeding them with some peanuts that they will give you.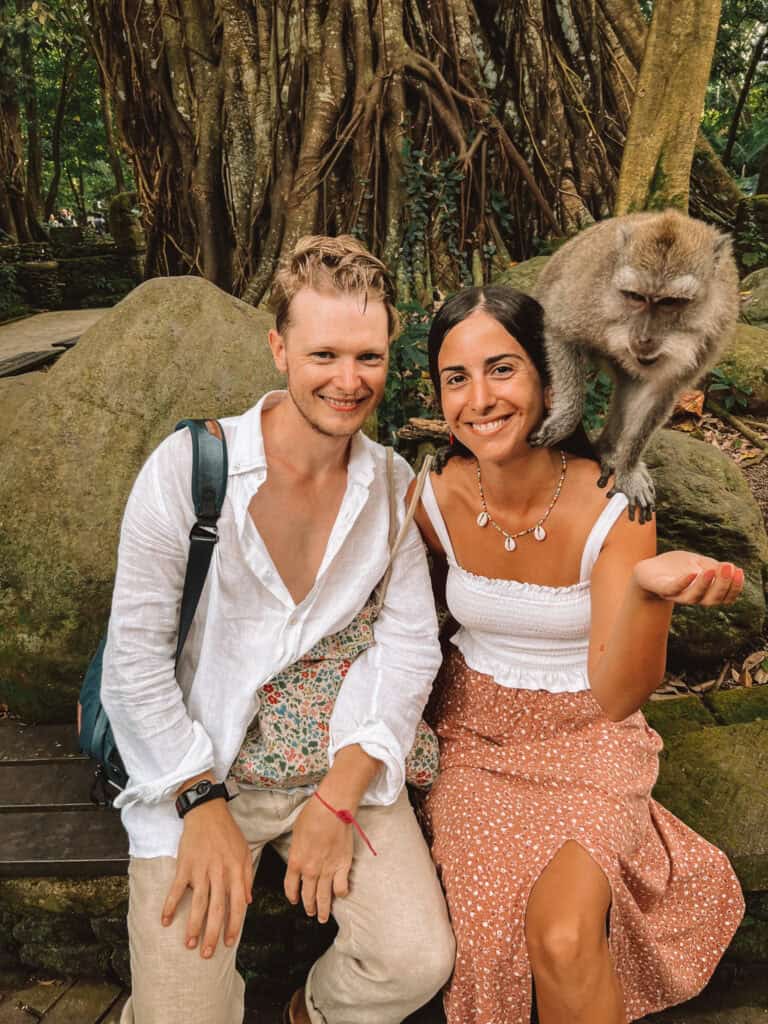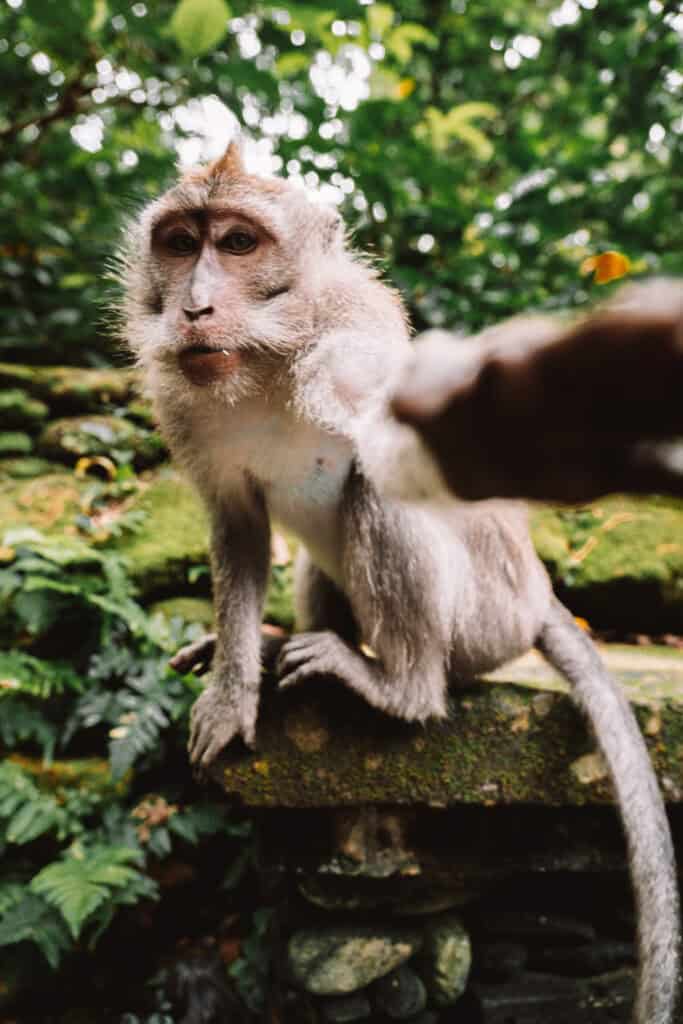 3. Campuhan Ridge Walk
Personally one of my favorite places in Ubud. It is a beautiful green path along the rice fields. It is very easy to find, it is only 5 min walking from the center.