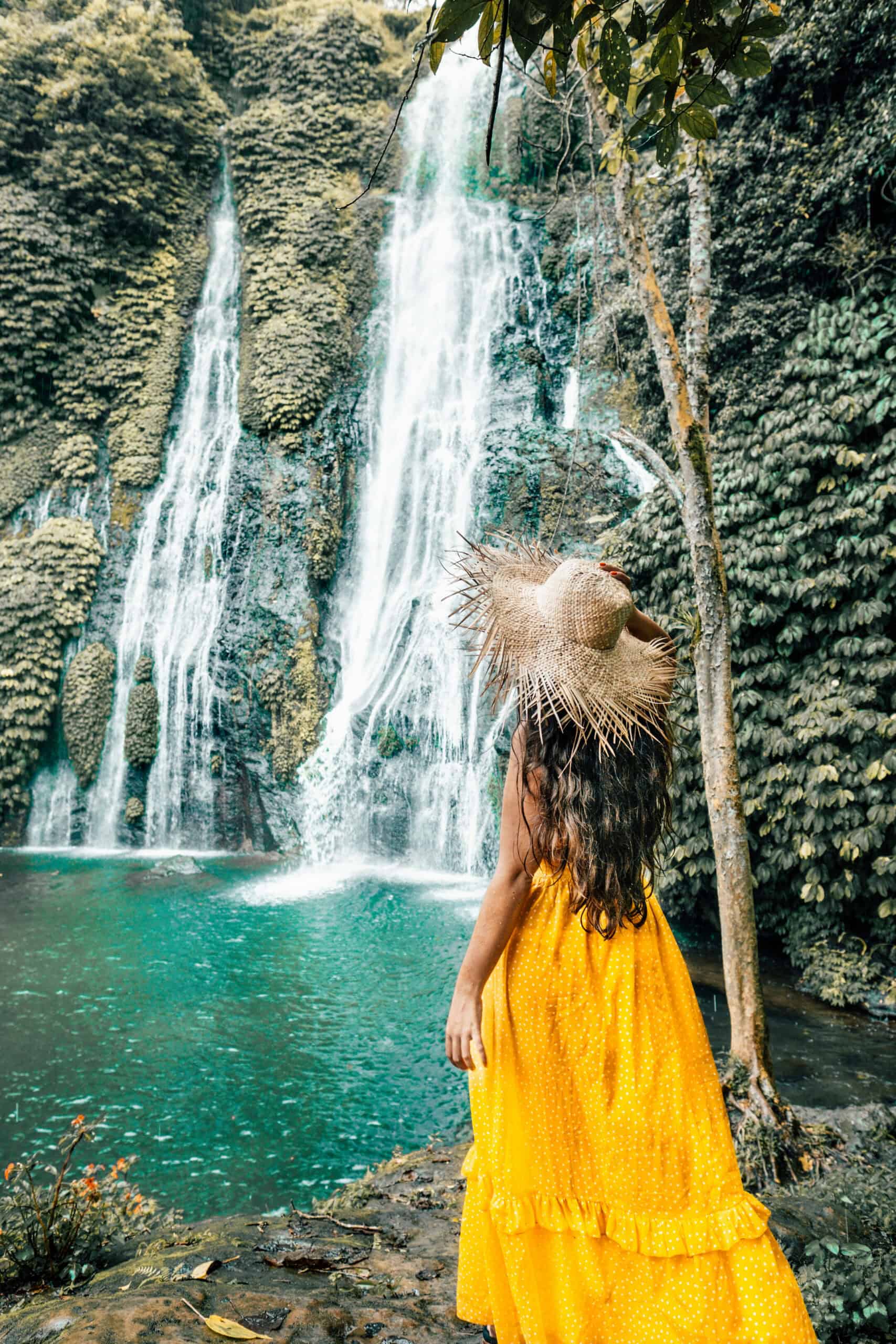 The best 11 Waterfalls in Bali: A Journey Through Nature's Cascading Wonders
There are so many waterfalls in Bali that you will probably not be able to visit them all. Today I'm sharing with you my favorite ones. There are three different areas that you can visit in 3 different days as they are far and difficult to combine. We hired a private driver from Ubud to take us to each one at sunrise.
Some things you need to know before you go to explore them; Bring comfortable shoes as it may not be very easy to get to, bikini, sunscreen, umbrella (Usually rains at mid day) and cash to pay the entrance fee (10-30k per waterfall).
Day 1
1. Munduk Waterfall
We started our day at sunrise in the Golf Course Gates and then we headed here. It is only 15-20 min away by car so you can perfectly combine both places in your itinerary. It takes around 1.15h from Ubud.
This one was one of our favourites, it's a very high and powerful waterfall. It is not deep enough to swim but you will be surrounded by nature and it is not very busy. It is easy to find and after you park your car it will only take you 10-15 min through the jungle path. We had the fall for ourselves for more than hour and then stopped for a balinese coffee at a local cafe next to it.
Are you a nature lover? Read about our Vegan Yoga Retreat here