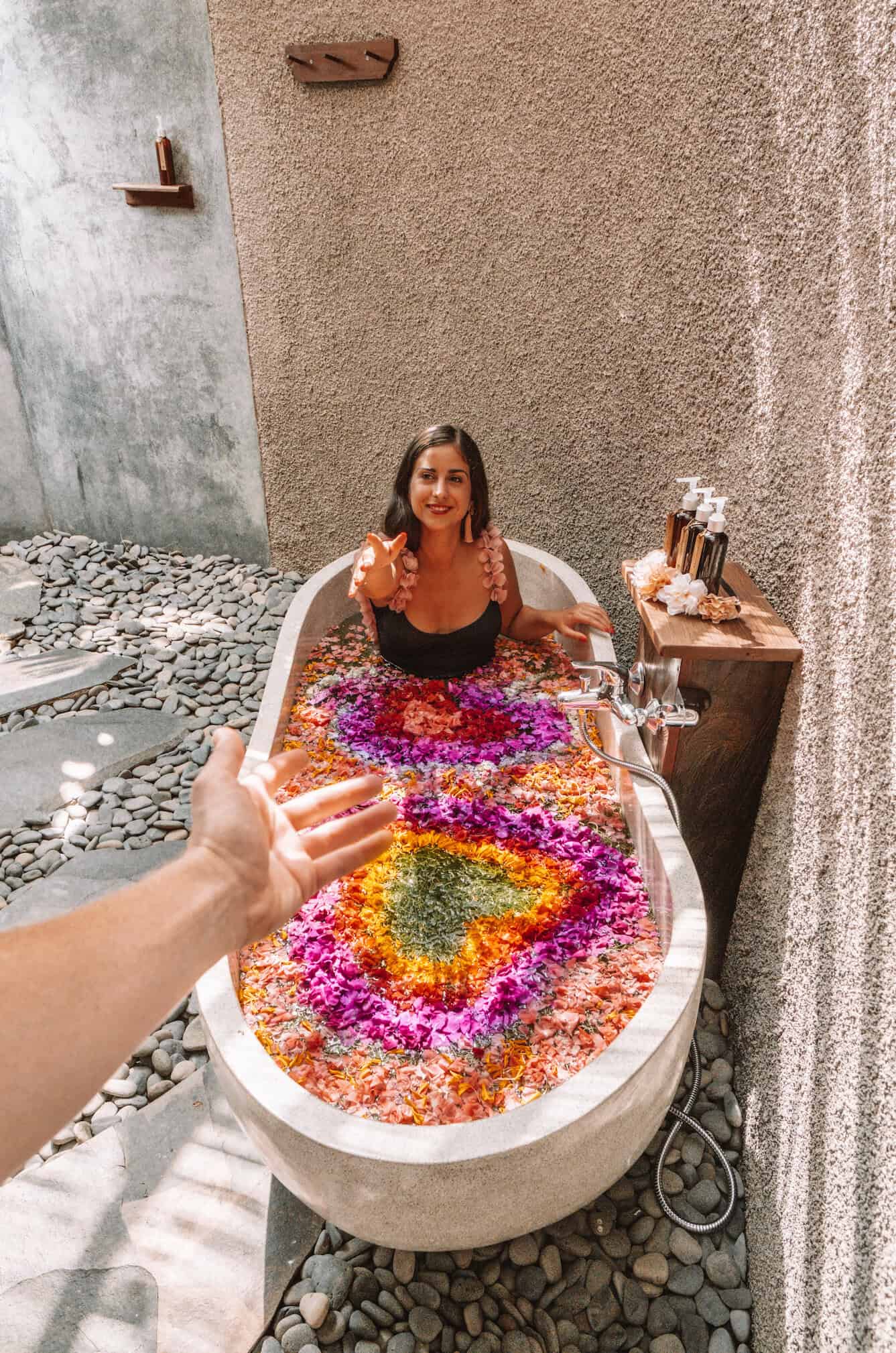 11 Best Flower Baths In Bali
Planning a Bali trip? Don't miss the enchanting experience of a flower bath or flower pool.
During our stay, we fell in love with this rejuvenating ritual, available at luxurious spas, in-room baths, and private pools.
Discover our favorite spots for Bali's flower baths, where fragrant blossoms and warm water create a dreamlike escape.
Immerse yourself in nature's embrace, adding pure bliss to your island adventure. Uncover the most captivating flower bath experiences on the Island of the Gods.
Read 17 Things To Do In Ubud here
Experience Bali's famous flower bath at The Udaya Resort, just 10 minutes from Ubud. Whether you stay at the resort or book through their Spa, this magical floral retreat will leave you mesmerized.
We enjoyed a flower scrub and the immersive flower bath, an amazing experience! Surprisingly affordable at around $20 for two people.
Unveil the essence of The Udaya Resort's iconic flower bath and immerse yourself in Bali's enchanting oasis.