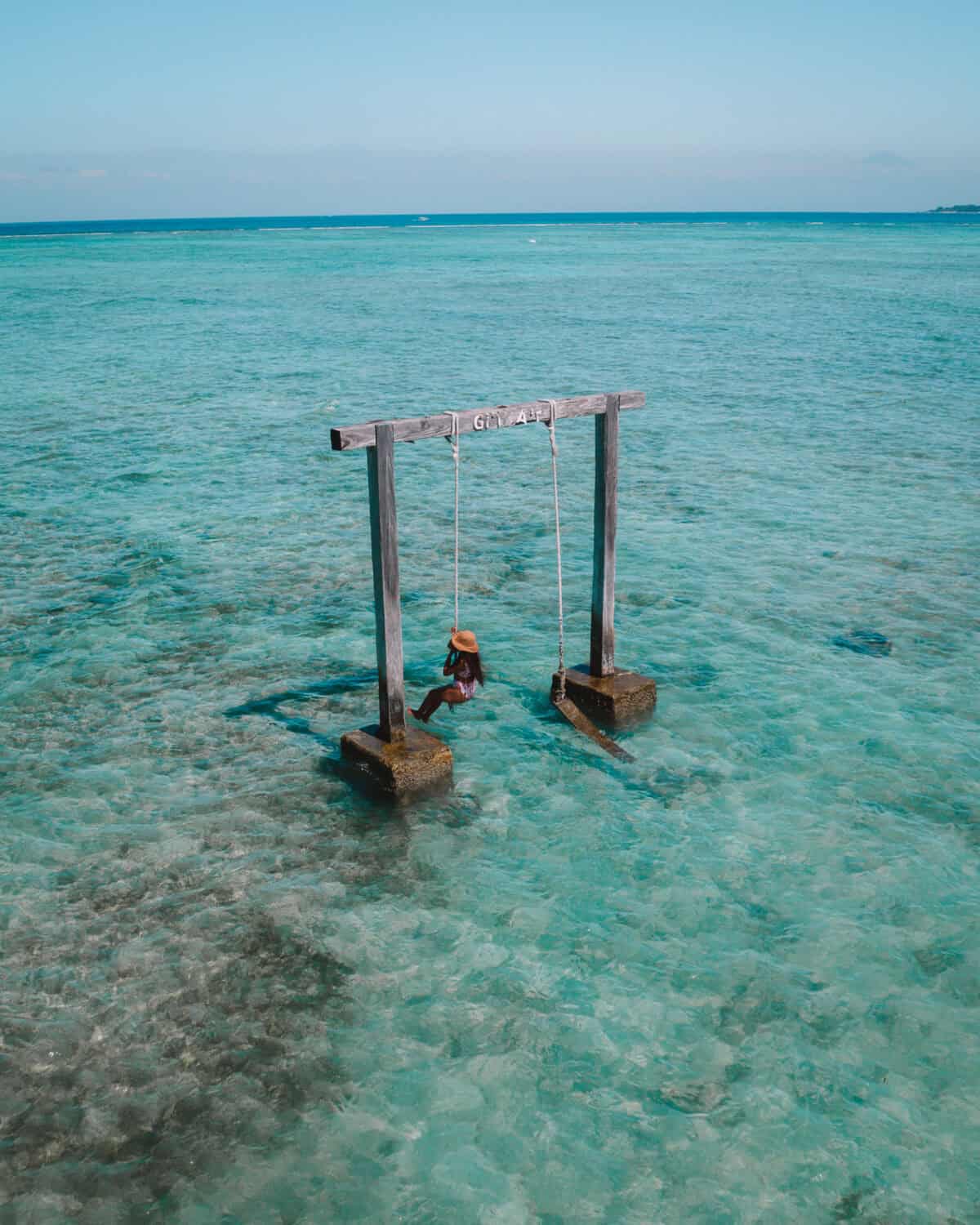 Gili Island Romantic Escape: Where to stay & what to do
One of our favorite places in Indonesia are the Gili Islands, especially Gili Air where we spent 4 days in this beautiful islands, we stayed in 2 different and unique hotels.
If you are looking for recommendations, where to stay, eat and what to do, keep reading.
How to choose an island?
We decided to stay at Gili Air for the 4 nights.
But here are some tips that will help you choose.
– Gili Meno -> Favourite among honeymooners and luxury boutique hotels. It is the smallest of all 3. There are fewer restaurants/cafes. It's the perfect one if you want to relax on the beach and have some privacy
– Gili Air –> We stayed here in 2 different hotels we will talk about them later. It is bigger than Gili Meno, perfect for honeymooners and families. Hotels are more affordable and more options for lunch, especially if you are vegan.
– Gili Trawangan -> Bigger islands, which means more restaurants and cafes. Perfect for young travellers and backpackers. If you are looking for parties, this is your island.
Where to stay in Gili Air
We stayed in two different hotels, and each one had an unique characteristic.
– Pink Coco Hotel
100% sustainable and eco hotel, no plastic and no dairy policy in the resort. All soaps were vegan friendly and recyclable.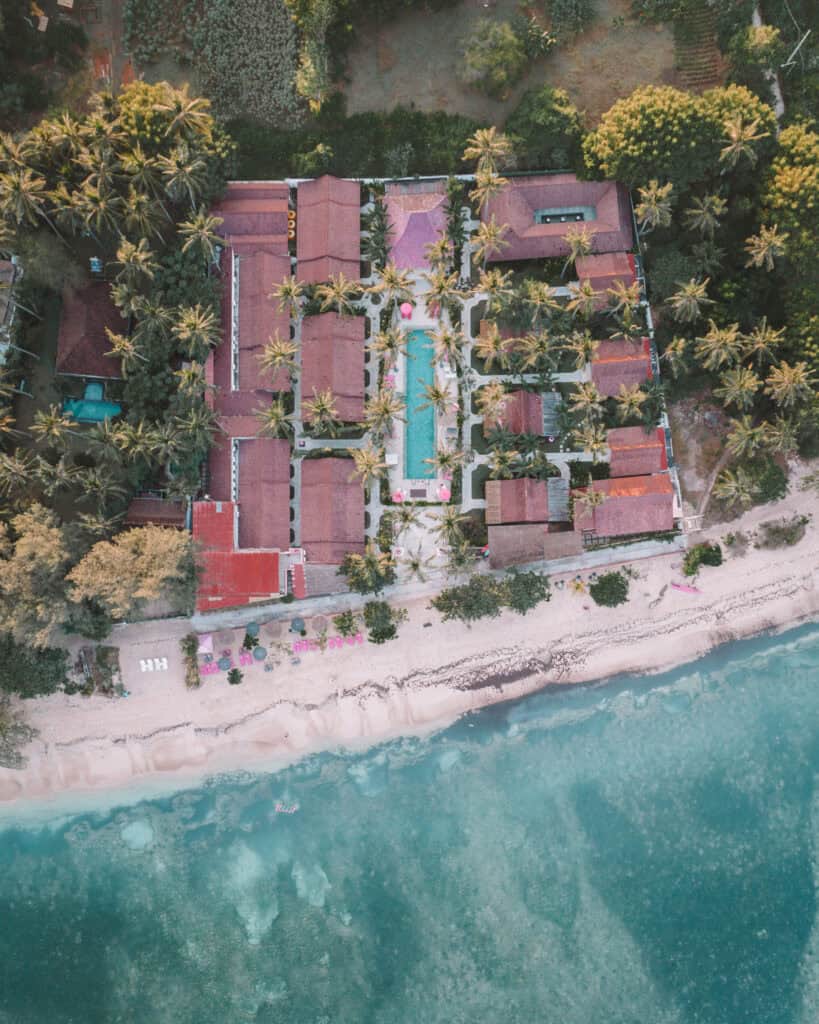 Rooms were very spacious and clean. They gave us a personal pink bracelet so we could have access to the hotel and pool. As it's very popular it prevents people from getting in and allowing you to have privacy.
As you know Pink Coco hotel has the most famous water swing and the most beautiful sunset in all Gili Air.Breakfast was good, as you enjoy it literally on the beach and they were nice. We were happy vegan options were
available.Tip -> If you are not staying here you can still come for cocktails and enjoy the swing
Would we have stayed here again? Probably not, our second hotel was our favourite and for half of the cost. It was nice but probably overpriced.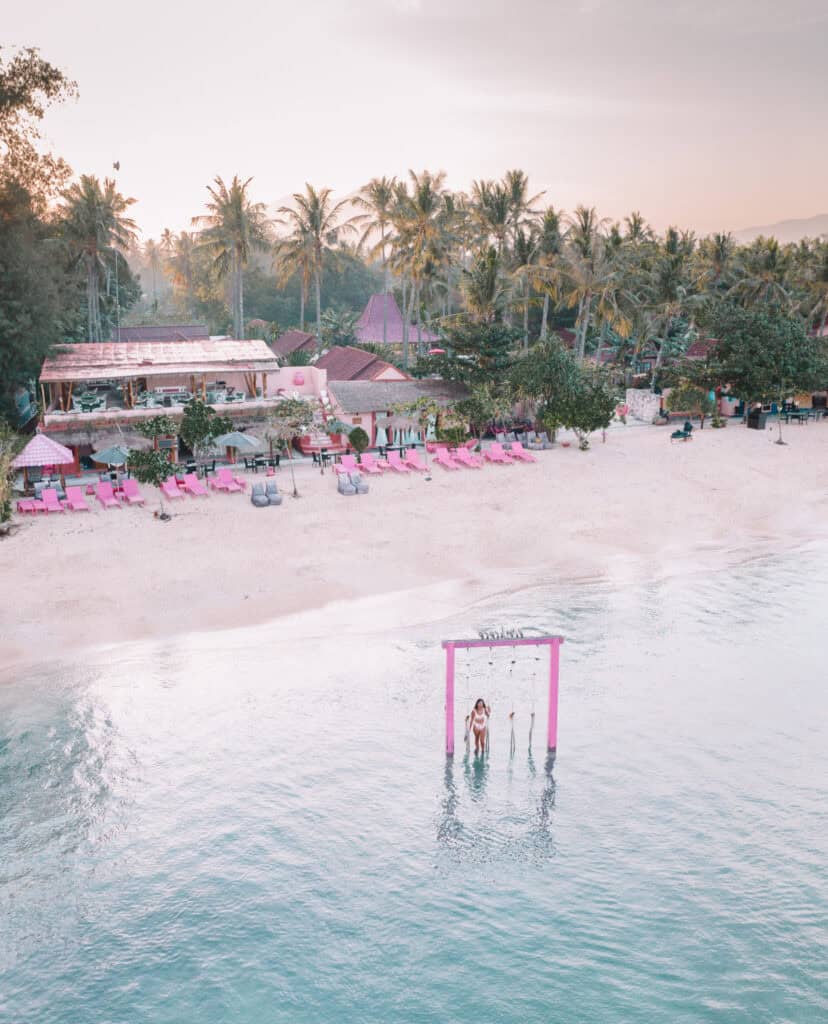 Captain Coconuts Vegetarian Hotel
Our favourite hotel in the island, we are looking forward to come back here again and enjoyed this beautiful hotel.
Captain coconuts is one of the few 100% vegetarian hotels in the world.
Each couple has a traditional style private hut where you sleep along with a private bathroom. There are less than 10 huts so it felt very private the whole time we were there.
Even it was a vegetarian hotel they had so many vegan options for breakfast lunch and dinner so we decided to come here every single day. It was delicious!The hotel also had a wonderful pool where we came every day after going for a swim.Tip-> you can rent bicycles for less than 8$ a day at Captain Coconut and explore the whole island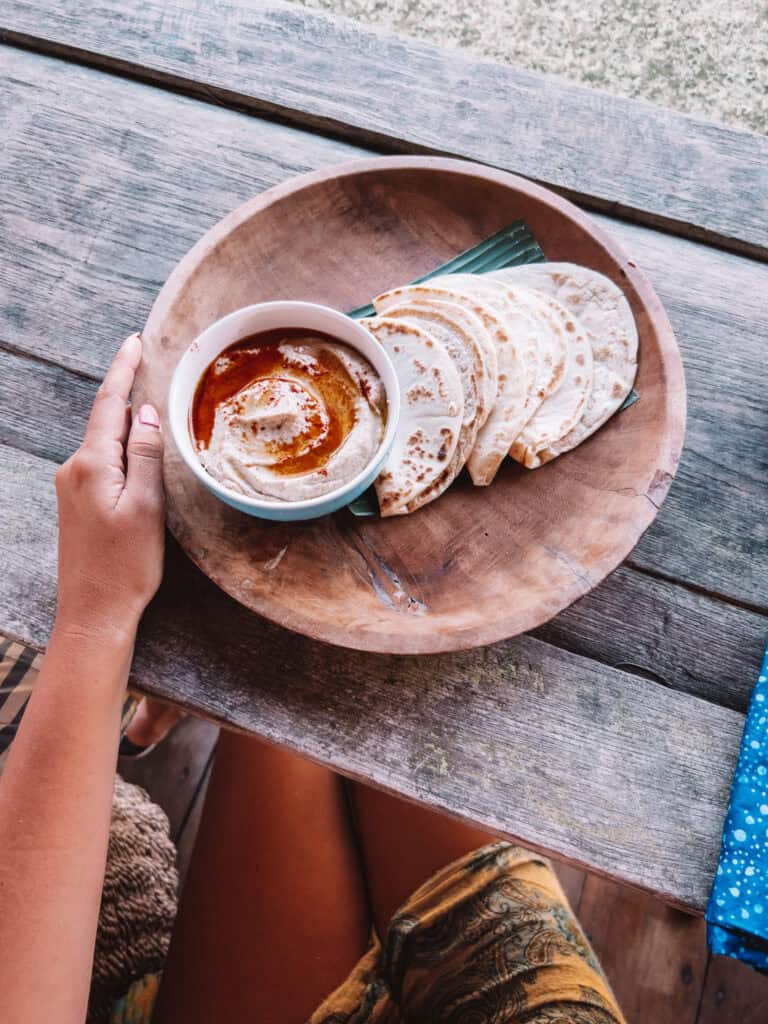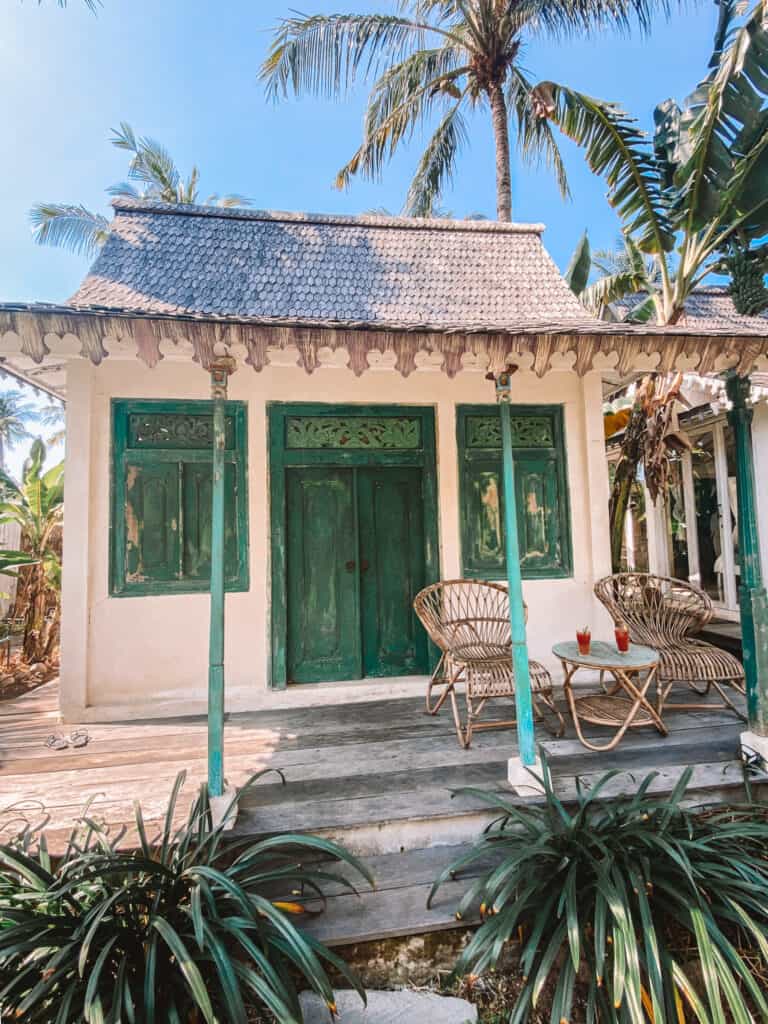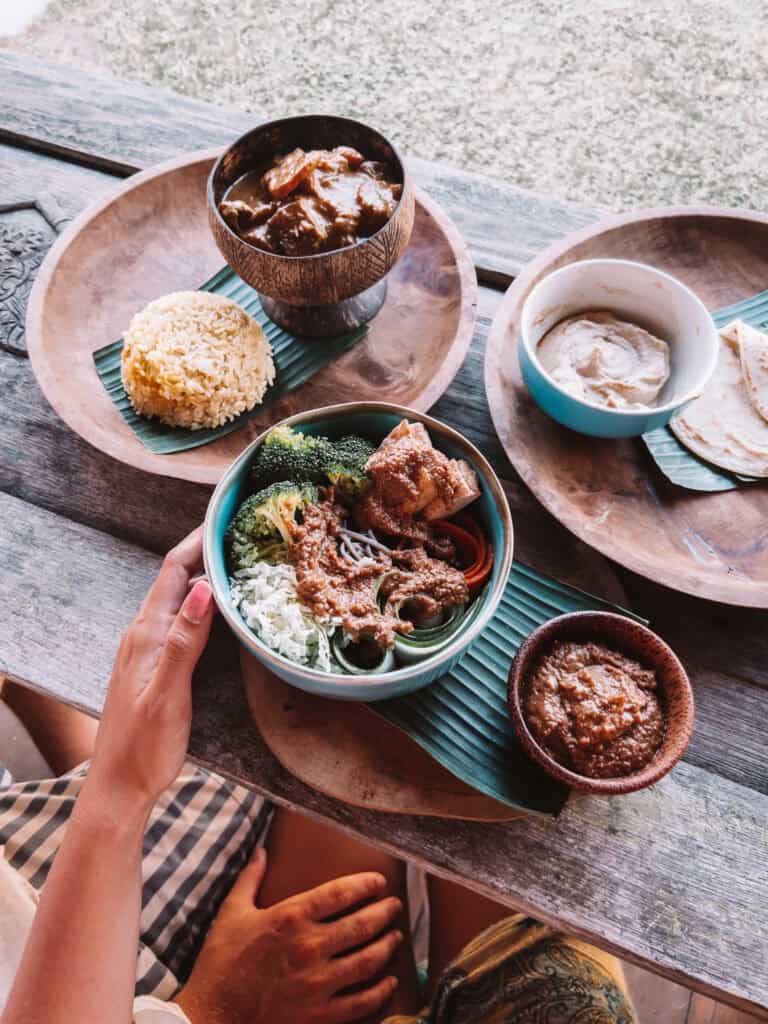 Things To do in Gili Air
There are so many things you can do here, here is a list of our favourite activities that you should do if you ever come to the Gili islands
– Snorkel Day Trip
We booked a local boat company to take us early in the morning around the main places. We visited the underwater coral reef museum, turtle point and many more places.
We highly recommend booking a private boat as you will arrive before all the tourists and you will have the whole place just for yourself.
We paid around 60-70$ for a half day private tour. Shared tours cost around 10-20$ depending on the company
Tip -> If you are staying at Gili Meno you can also reach this statues swimming, but the other ones you will need a boat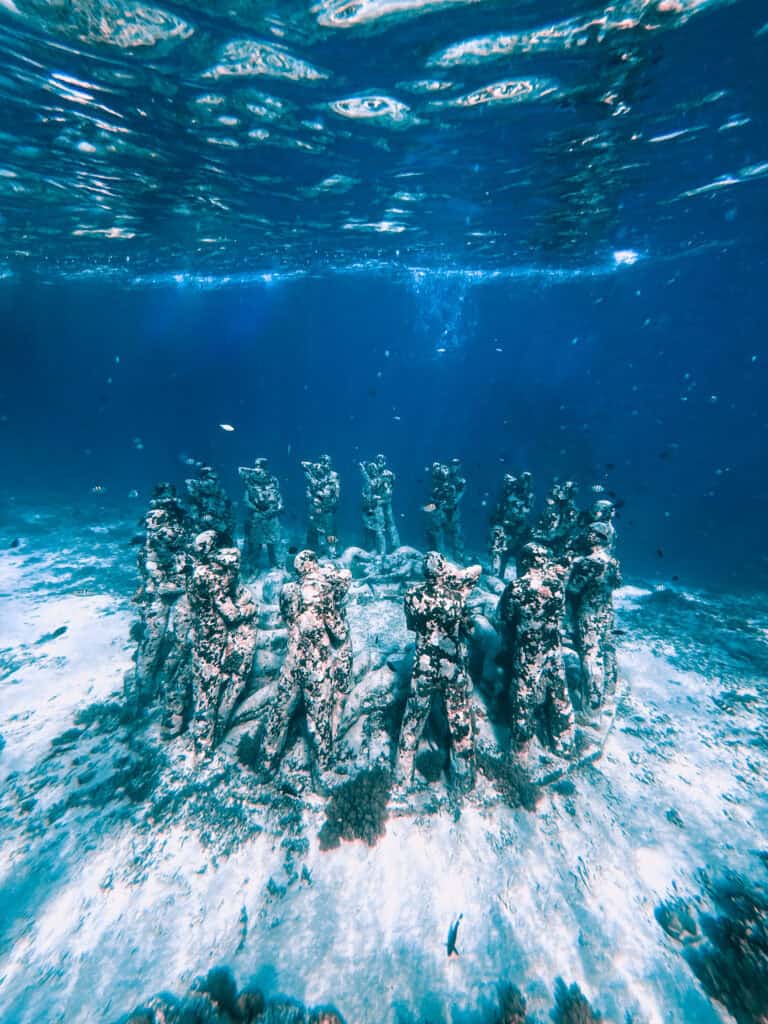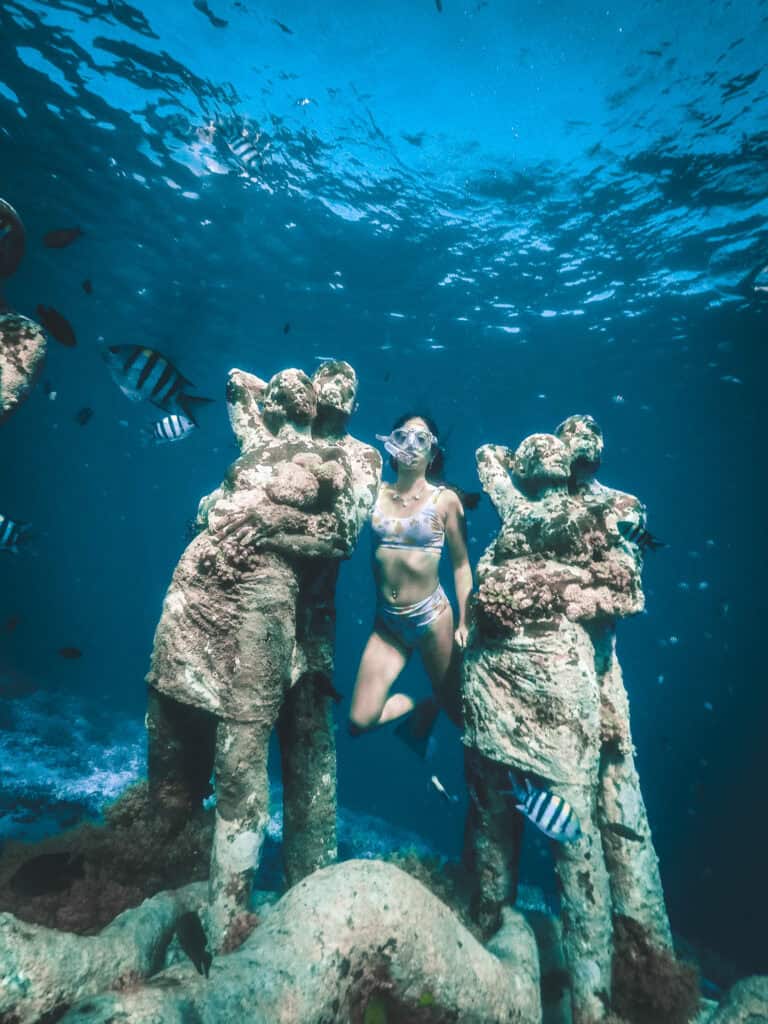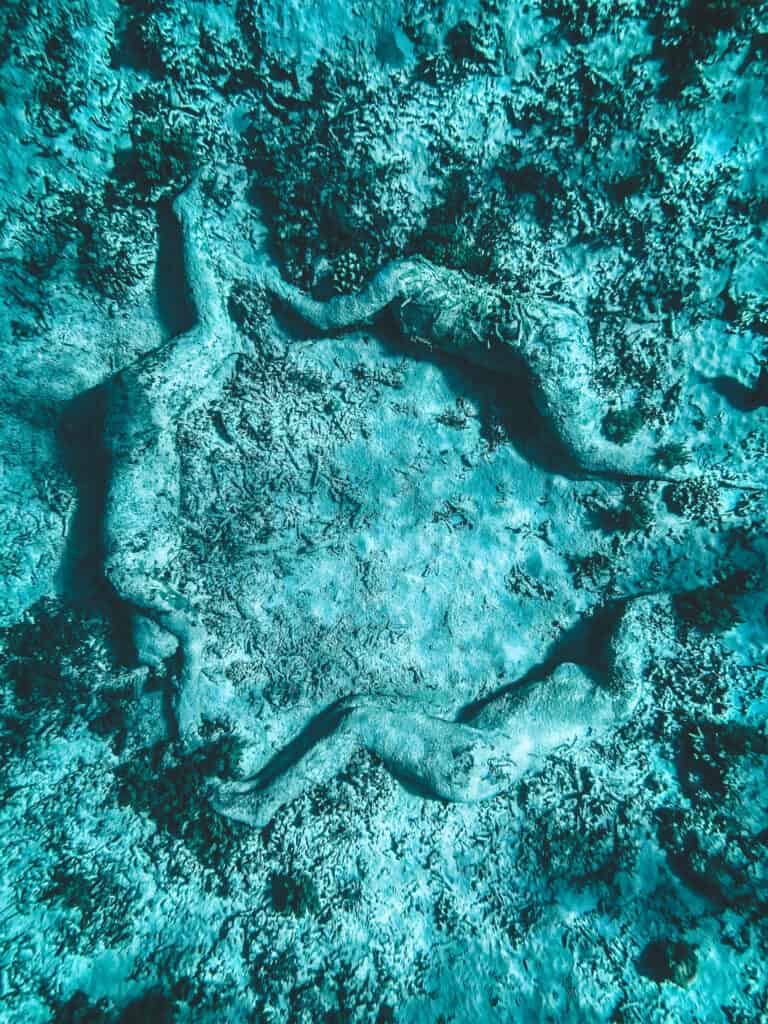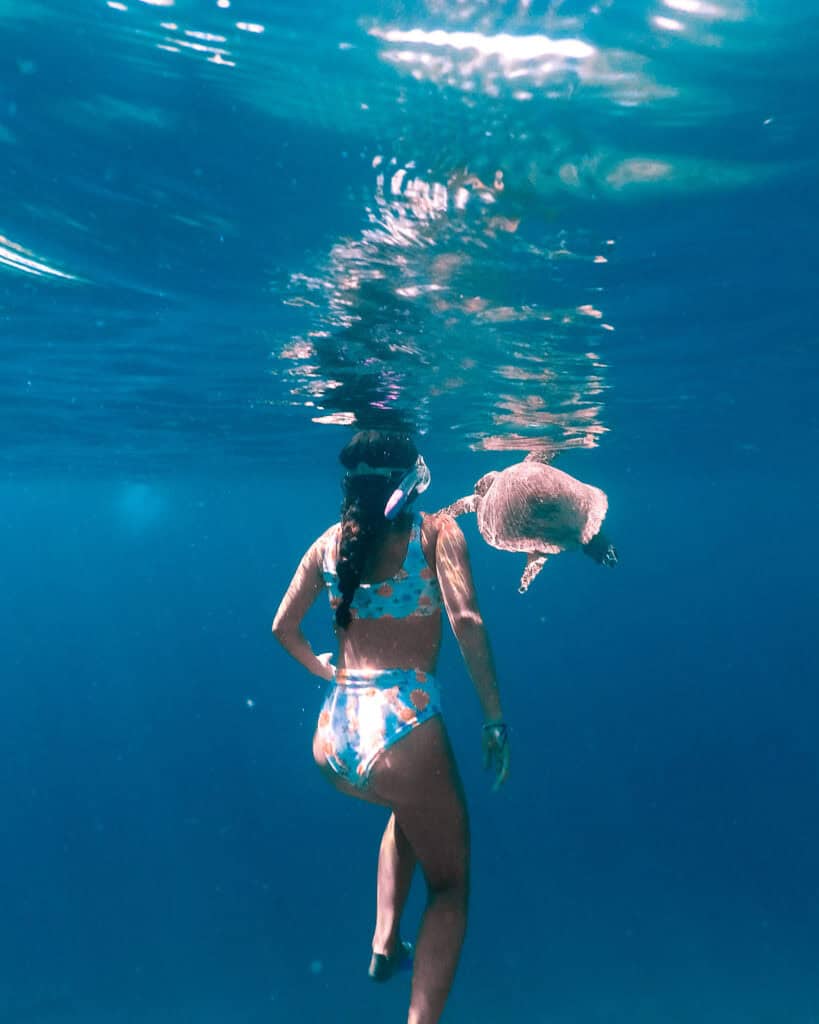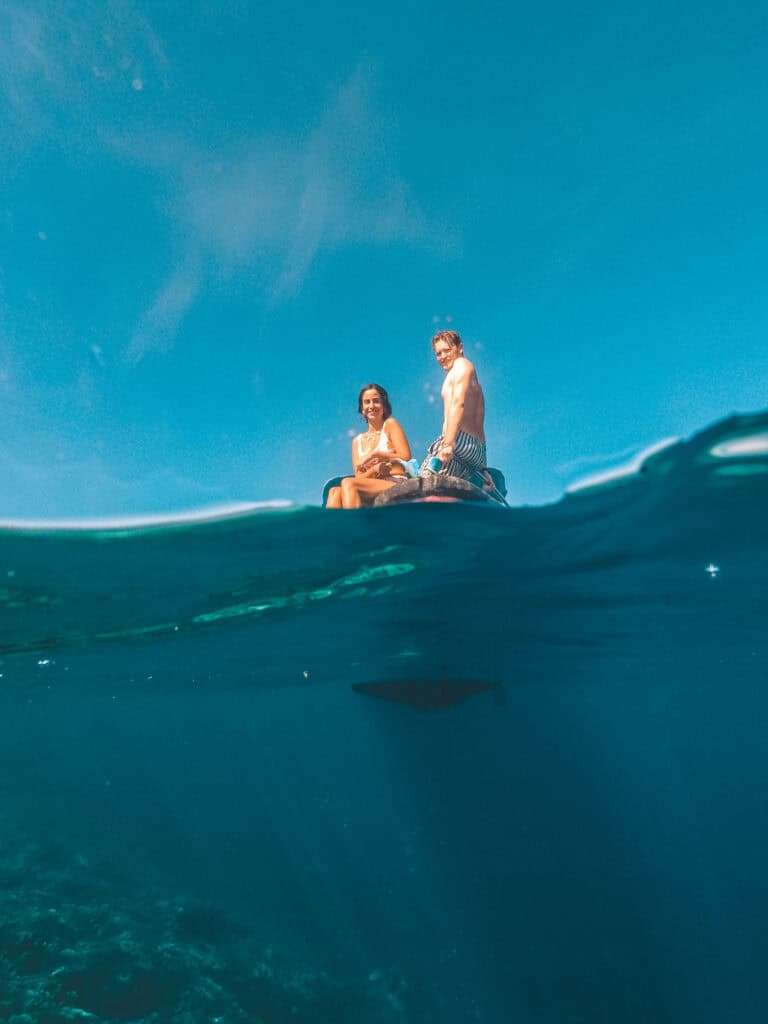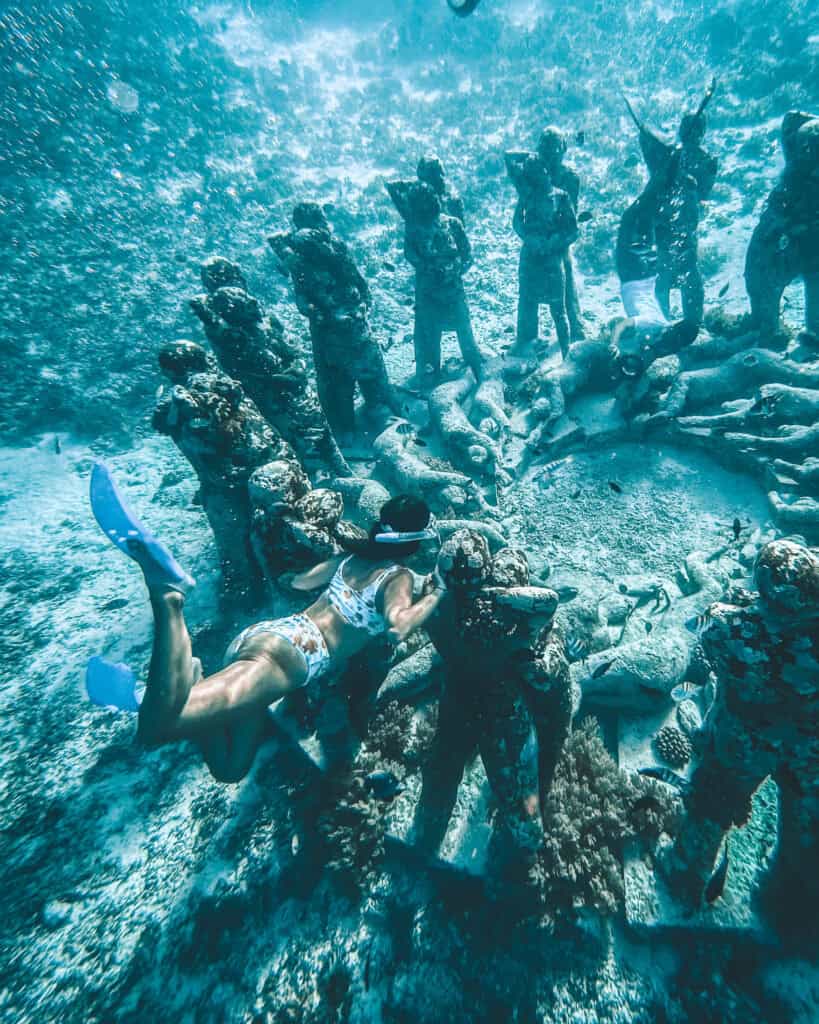 Gili Meno Day Trip
We came during the day with a local boat for a swim and enjoy some fresh coconuts.
You can walk along the beach and surround the whole island, where you will find some parts with no tourists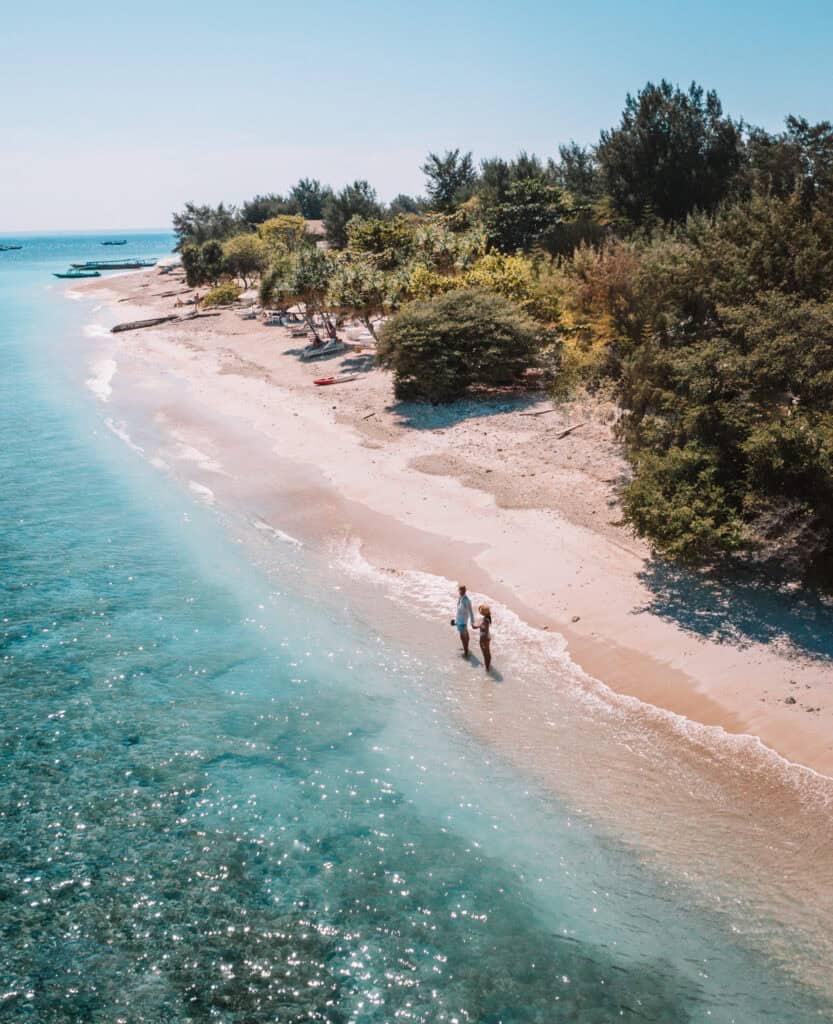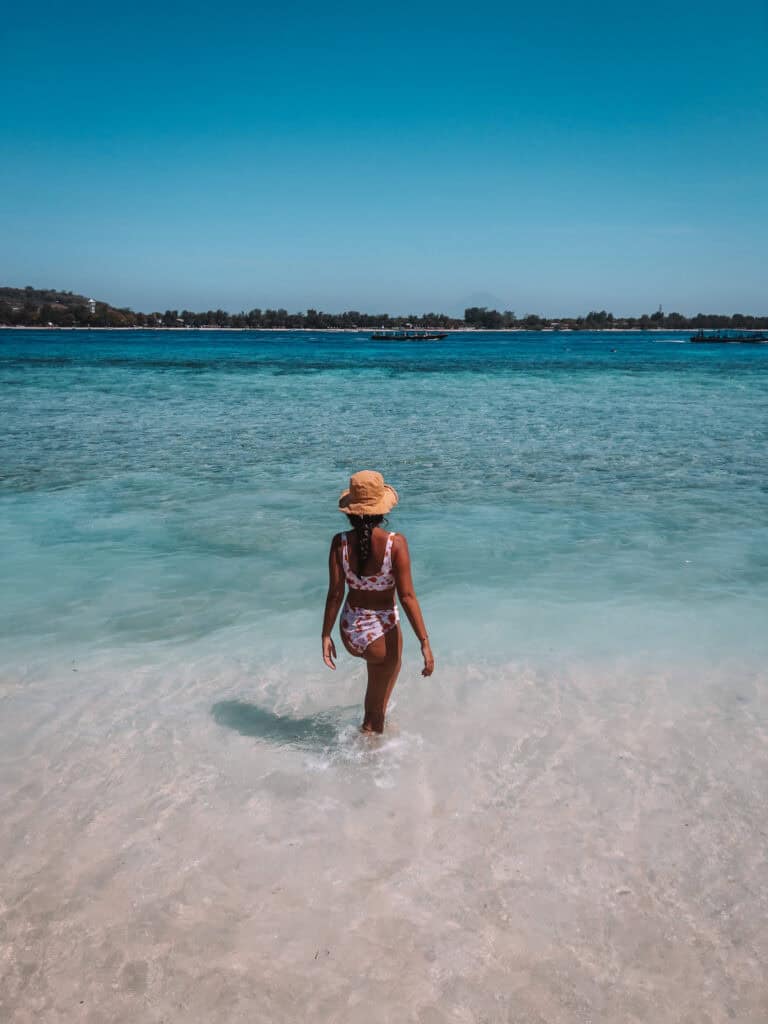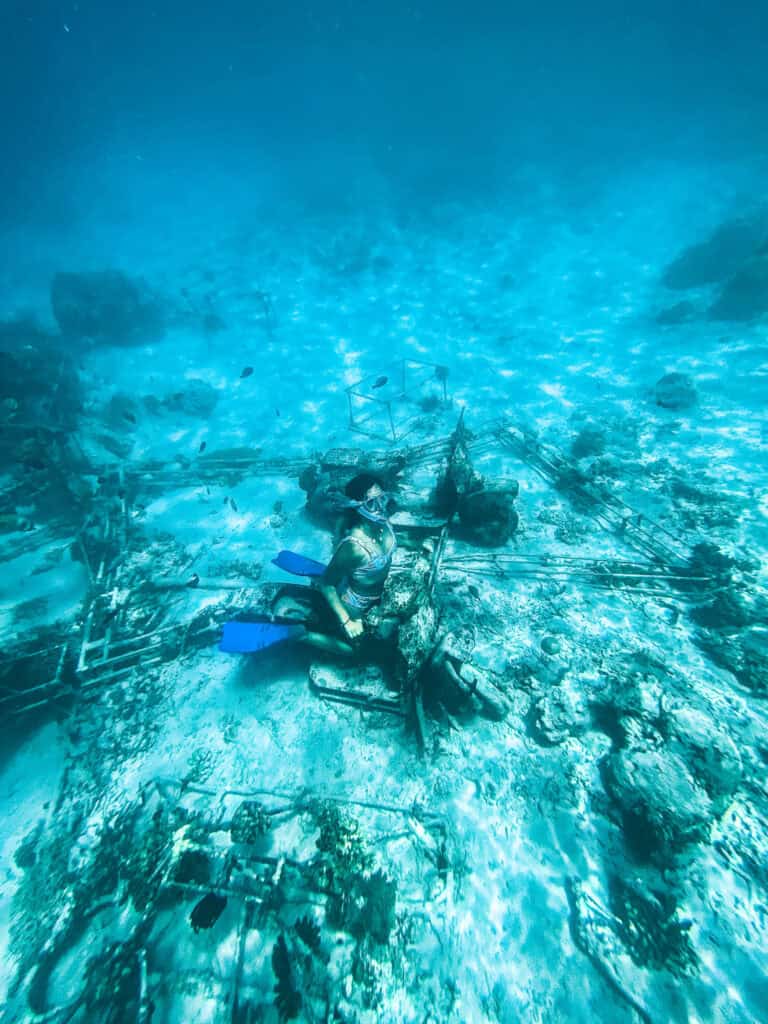 Enjoy the most magical sunsets
One our favourite locations to watch sunset on the island was near Pink Coco hotel, you can walk from the main little village to this area in less than 15 minutes.
Remember there are no cars or bikes here. Cycling or walking are your only options. It is also very important to not ride horses as they are in terrible conditions and it's animal cruelty.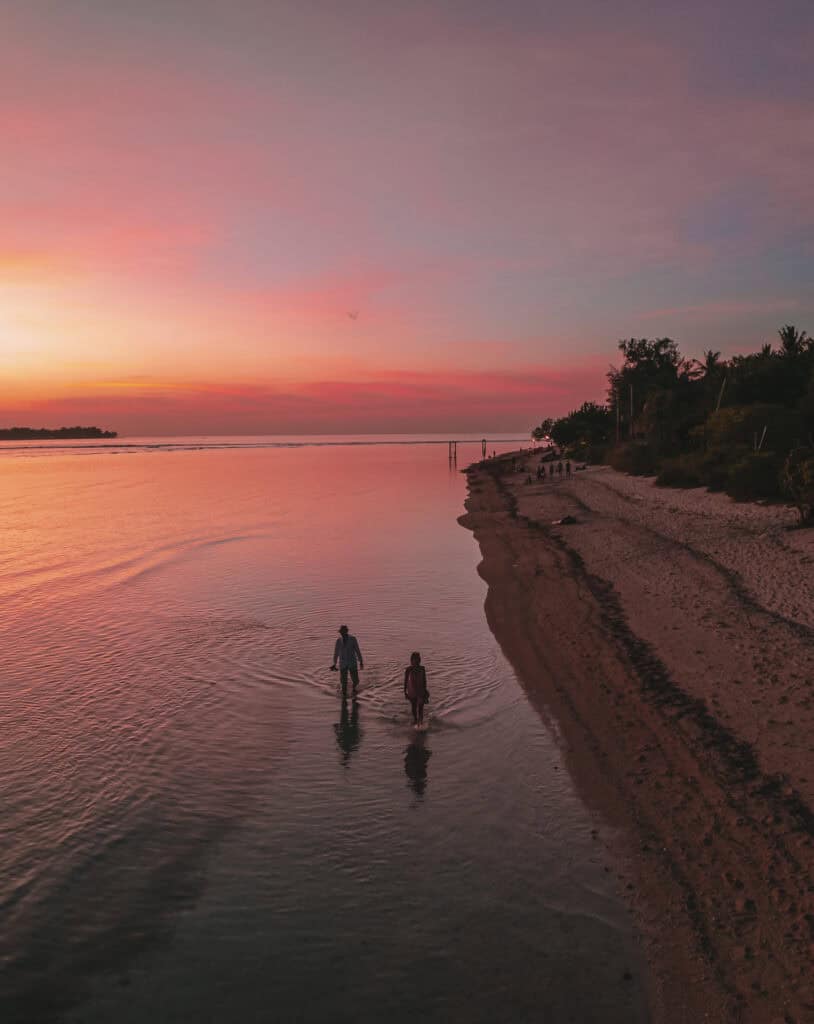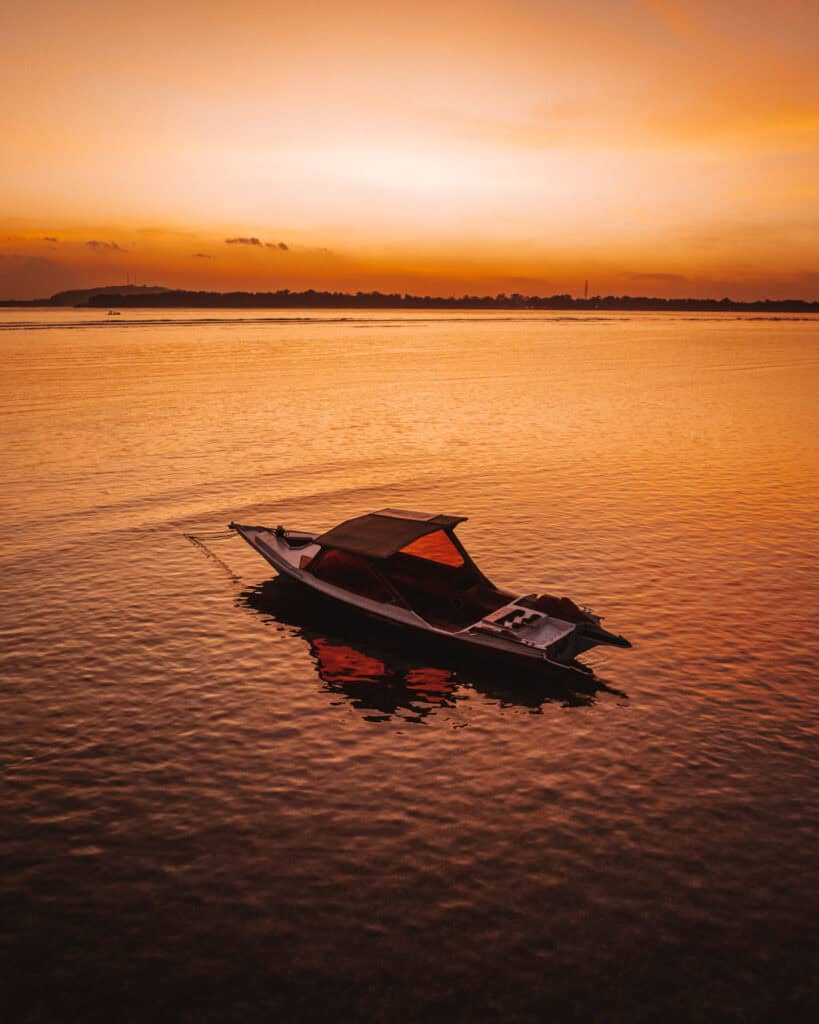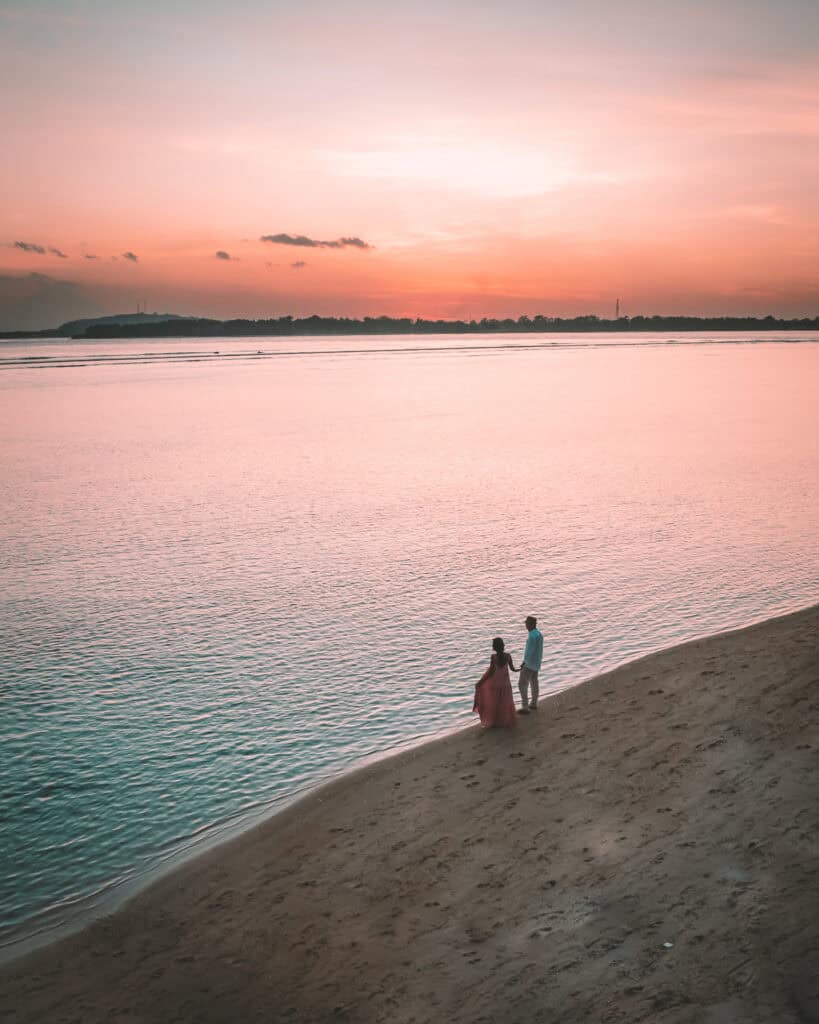 Rent a bicycle for the day
We rented ours for 2 days to move around the island.
We rented them at our hotel Captain Coconuts for around 6-8$ a day.
In less than 1-2 hours you could cycle around the whole island as it is not very big. Some parts of the path were cover with sand so we had to walk a little bit.
In our opinion renting a bicycle is a must as you can reach some places where there are no tourists and enjoy the beach for yourself.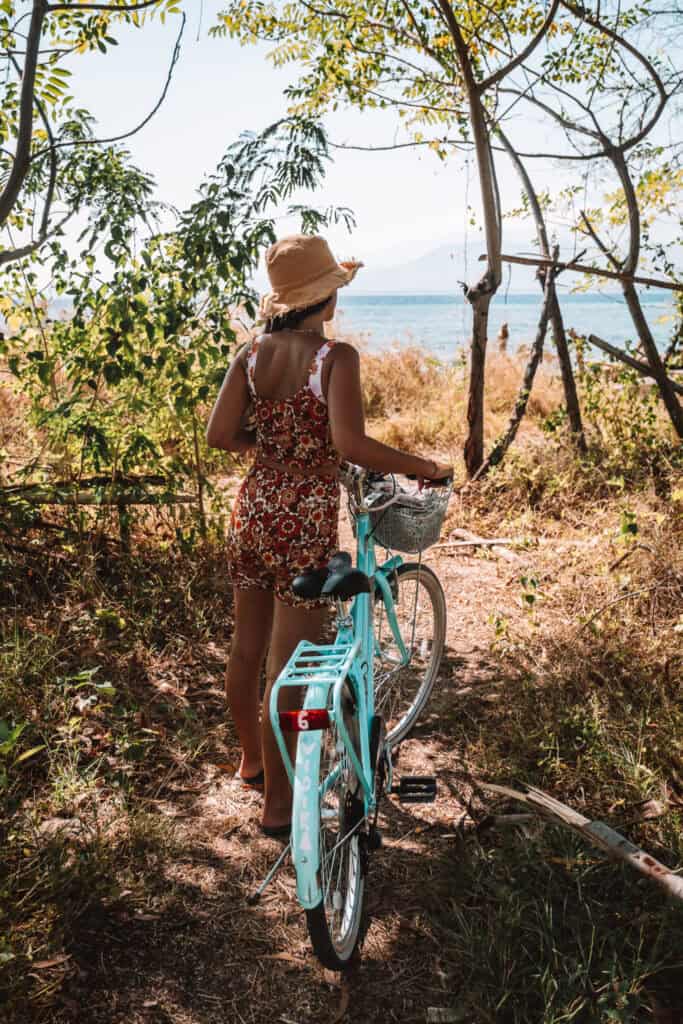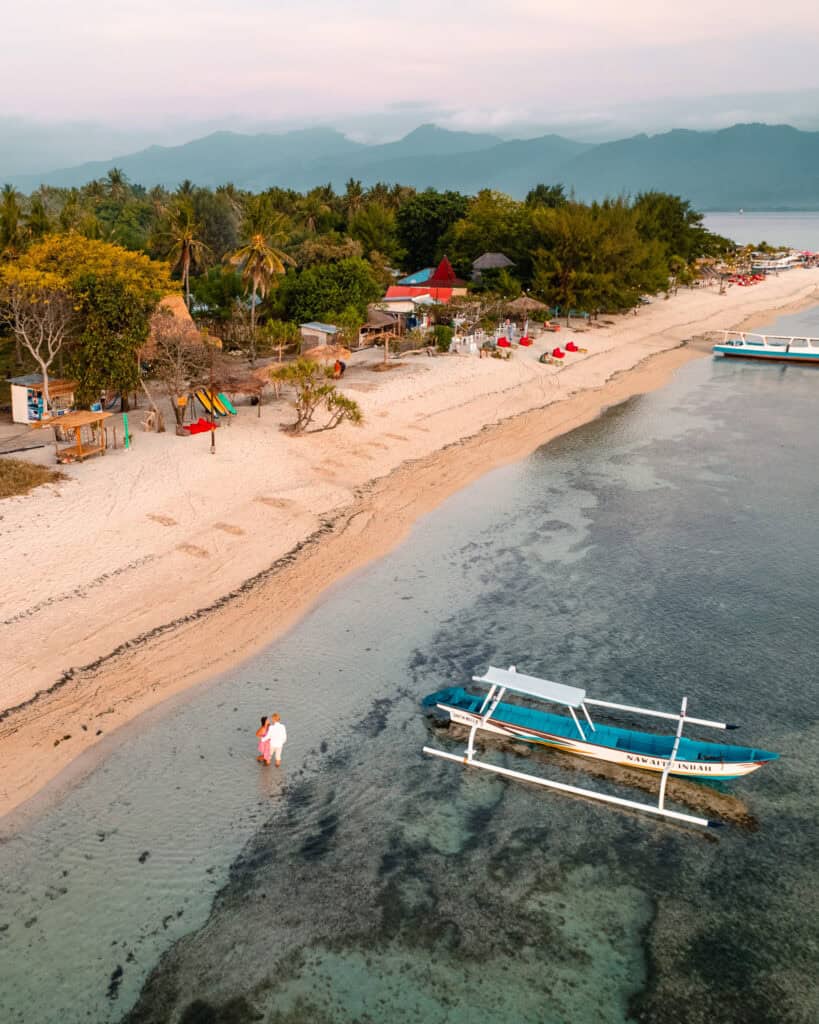 Find a swing in the ocean
During the days we went cycling around the island we found this abandoned swim and decided to stop to relax and have fun!
There are so many around the islands you won't have a problem to find yours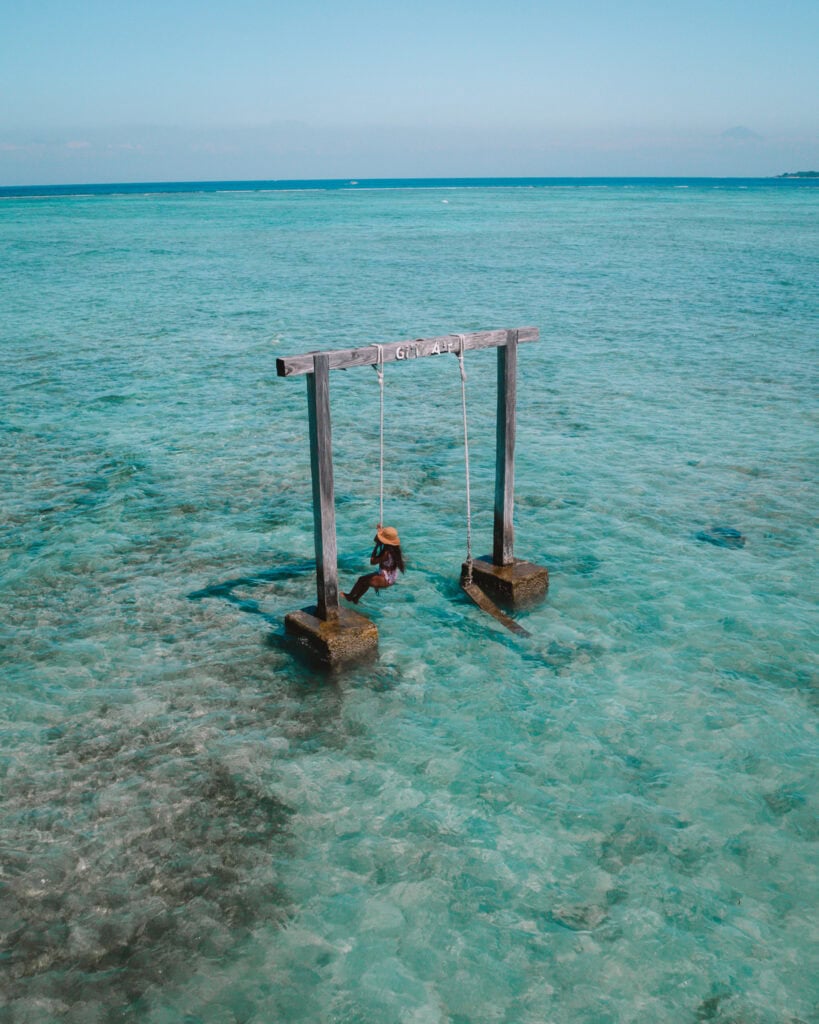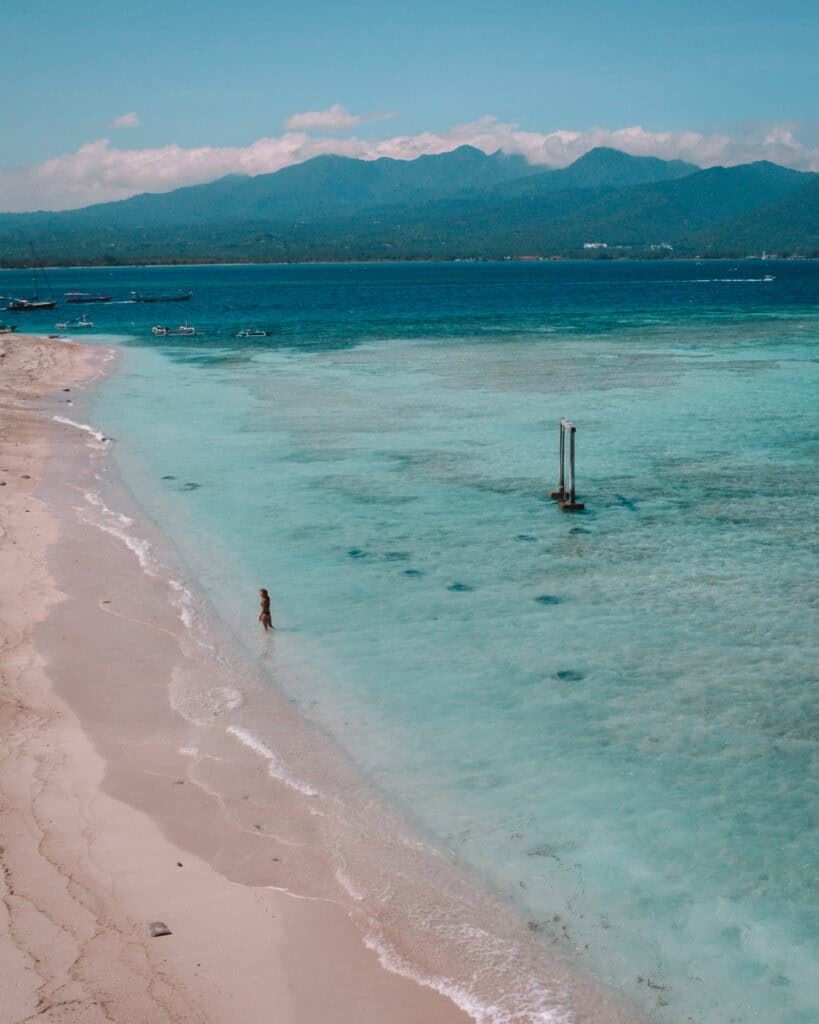 How to get here?
Easiest way to get here is by ferry either from Bali, Lombok or another island.
We would recommend to get the fast ferry even if it costs 15$ more as it's bigger and safer.
Tip -> Be aware most of the ferries will be delayed at least 1 hour and then up to 1-2 hours to come back, so we would recommend not to get a flight the last day in case you miss it!
Best time to get here?
The best time is the dry season. As the only way to get here is by ferry you need to be aware that if there are big storms all ferries will be canceled for sure
Thinking about visiting Komod Island, read our blog post here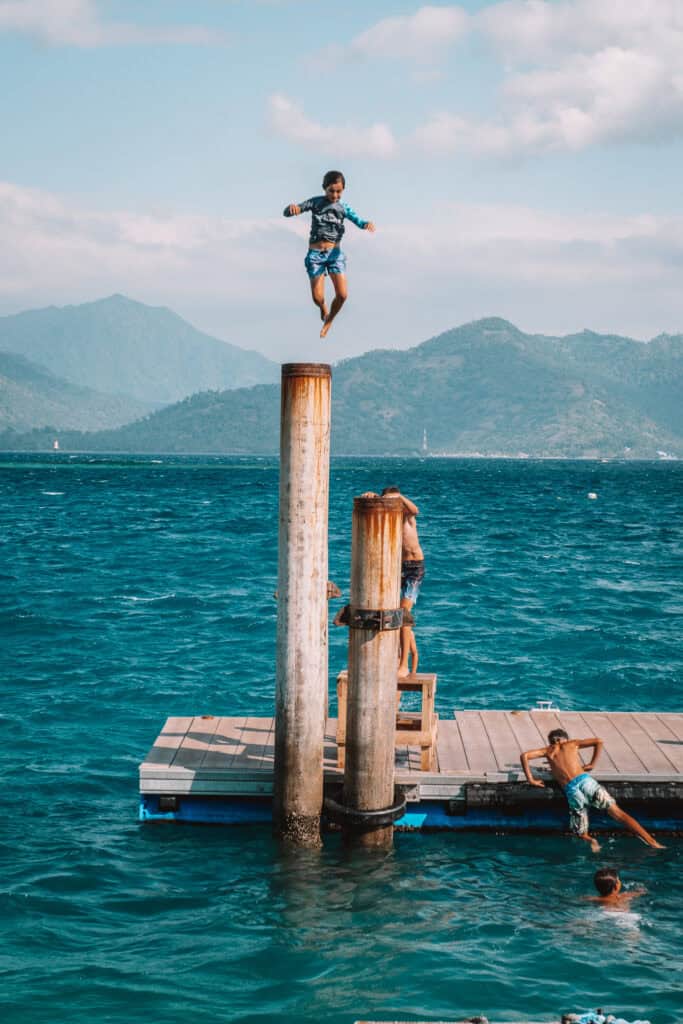 What to bring to the Gili Islands?
There are some basic you will have to bring to the islands, otherwise you will regret it.
– Cash (There are only 2 ATM in the island, and they may not work
– Sunscreen (Using this one at the moment for face and body cream)
– Hat
– Bikini/Swimwear
– Flipflops
– A little bag to bring your belongings around the island
– Underwater housing for your camera or phone