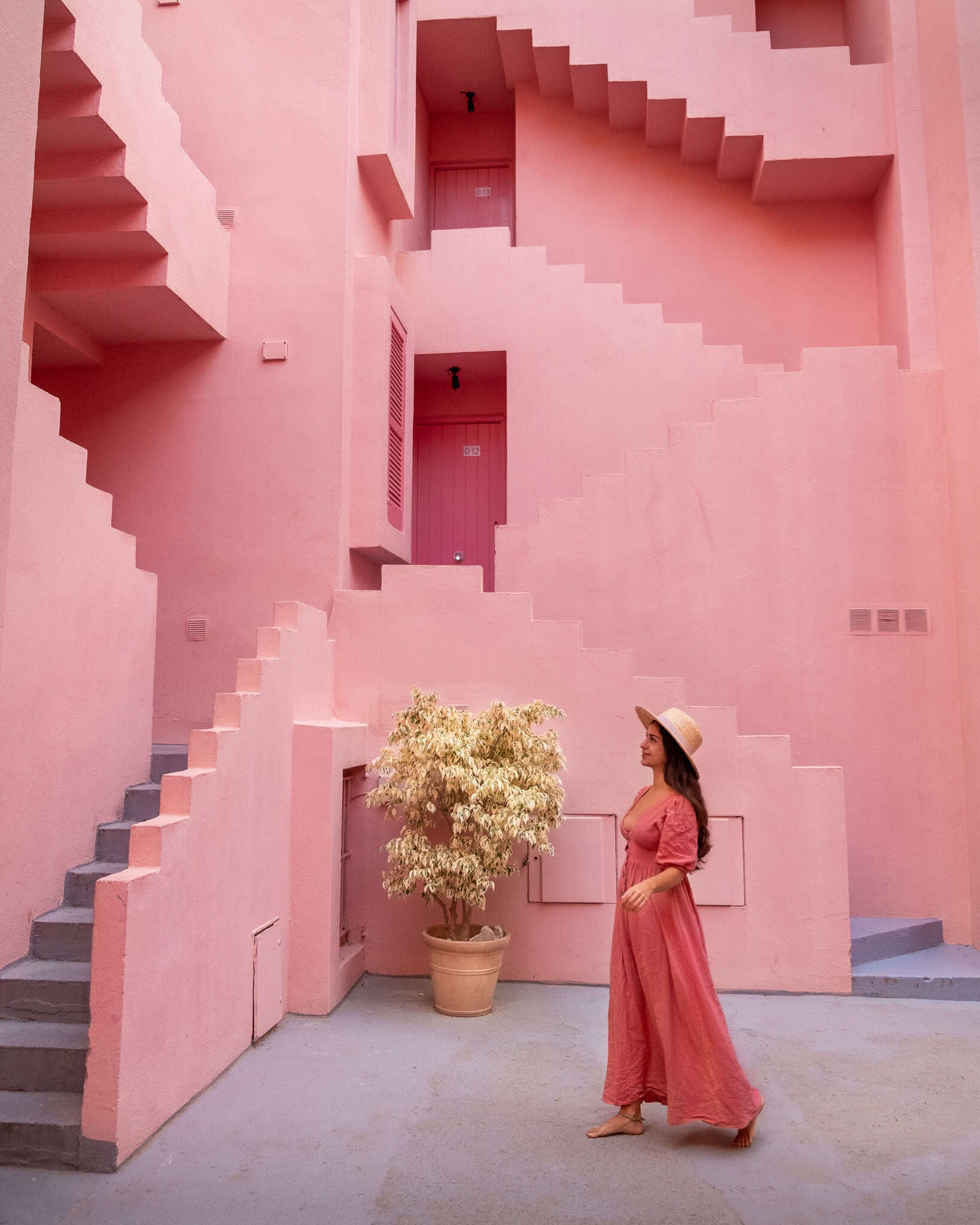 La Muralla Roja: Unforgettable Stay in Colorful Spain
If you've read our last post about all the things you can do in Calpe you may have seen that we stayed in La Muralla Roja, one of the most famous building in Spain. Some of you asked me for a more detailed guide about this place and my honest opinion about it, so here it is.
Our experience
Was it worth staying here? For us, yes.
Cons:
We were glad we did not come during peak season, as I don't think 150euros a night is worth it.
The rooms are very small, building is very old, some parts are falling down and the elevator was full of dust and probably hasn't been working for years. (Not wheelchair or kid friendly as there are stairs to every single houses)

We had a

bad experience with our Airbnb

as they texted us telling us we had to pick up the keys from the other side of the city (45 mins walking) and we didn't bring the car. We tried to contact them and no one reply, not even when we complained.

They asked to return the keys to the same place and we just left them inside the airbnb when we left as we weren't going to cross the whole city to return the keys.

Can

only visit if you are staying here

, there's a 24h guard during high season and drone radars. Which is fare, to avoid hundreds of people here. But they also take advantage of your money
Pros
Architectural Marvel: Experience the awe-inspiring beauty of La Muralla Roja's unique and colorful architecture, offering an unforgettable backdrop for your stay.
Paradise for Photographers: As a haven for photography enthusiasts, this location presents endless opportunities to capture stunning shots amidst its vibrant and picturesque surroundings.
Ideal Summer Retreat: With its own little beach downstairs and a convenient 5-minute car ride to the main village, it provides a perfect summer escape, combining relaxation and exploration in one delightful package.