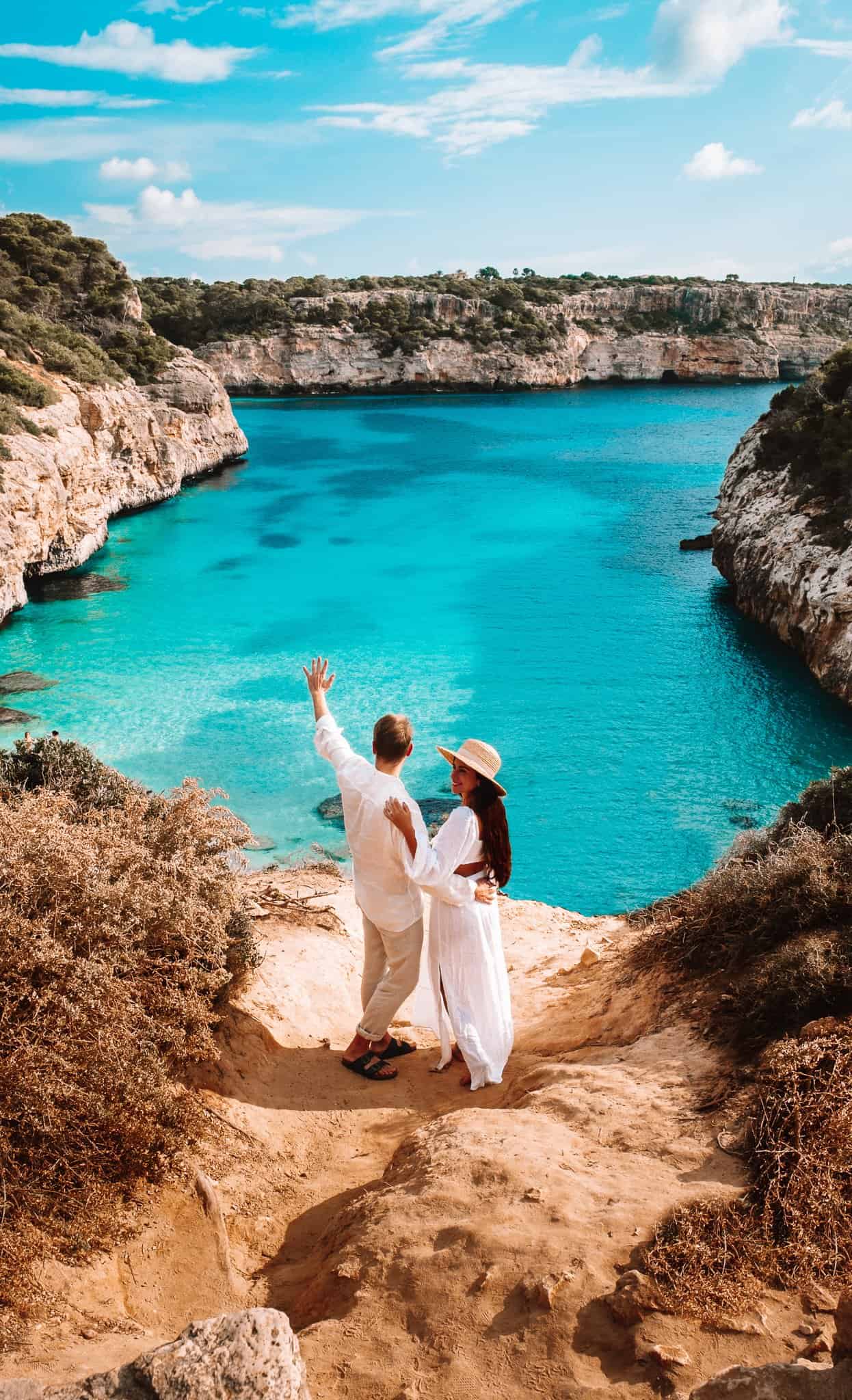 7 Best Beaches in Mallorca, Spain
In October we visited Mallorca for a weekend and had the best time with our friends.
Mallorca is not as small as we may think so it´s important you plan your trip ahead to not miss anything.
Be aware that renting a car or a scooter is necessary unless you want to stay in Palma city or travel around by bus.
Today we will be sharing our favourite locations that we visited during our 3 day vacation around the island. We stayed in the South east region as it has the best beaches.
Cala Del Moro
This was probably our favourite location in the whole island. It is also the most famous one so unless you come during low season, make sure to arrive as earlier as you can. During August you may even need to queue to access to this beach, as its only 35m long.
If you love beaches read our blog about 1 week sailing through Ibiza
This beach is perfect when it´s a bit windy as it´s very well protected. Also don´t forget to bring your snorkel gear as you will find so many fishes here
Cala Santanyi
Another beach worth visiting during your stay in Mallorca. The water is so crystal clear here so will want to jump right into the water as soon as you get here.
Loving the mediterranean? Read our blog posts from Spain here