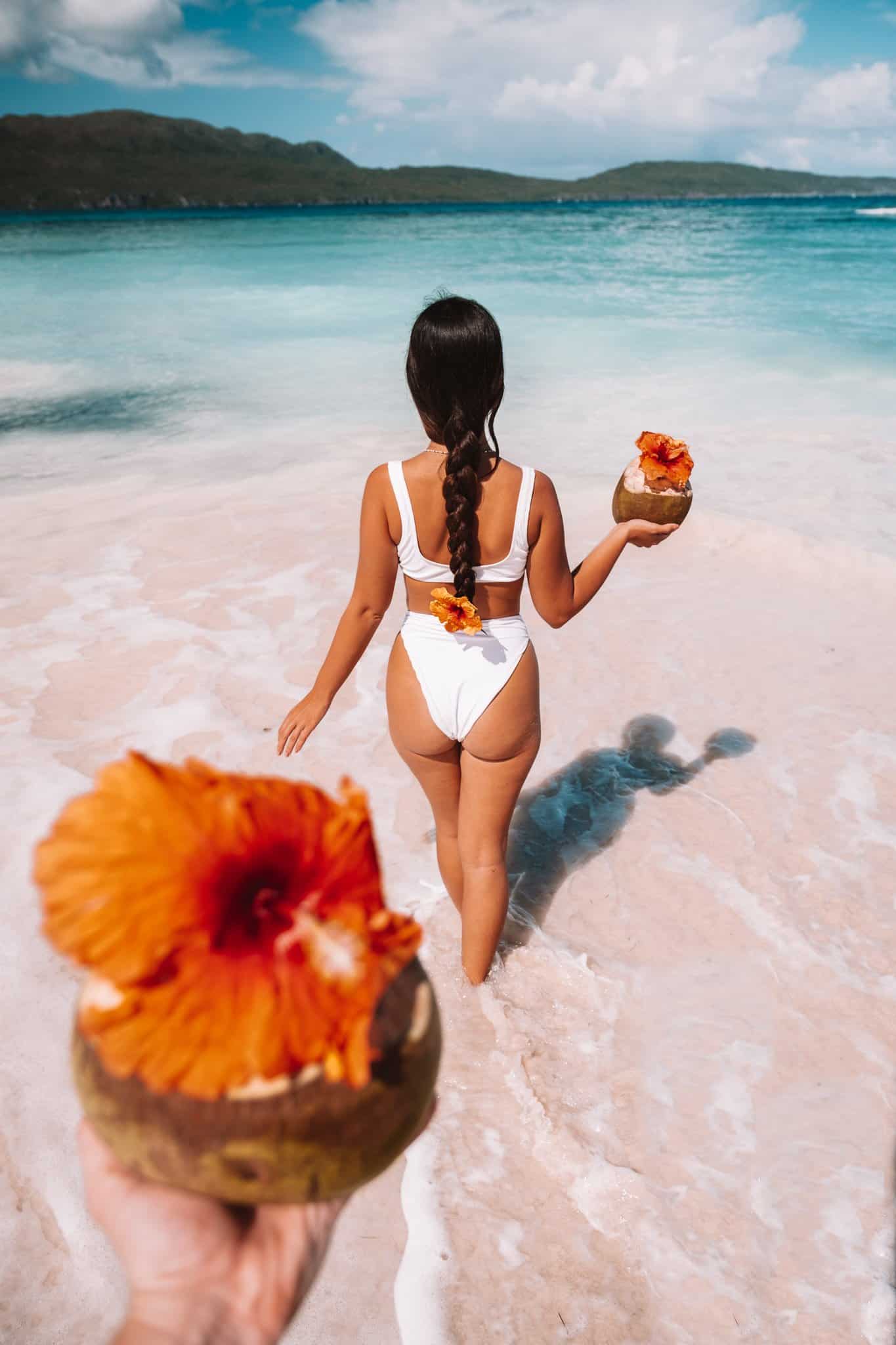 8 Beaches To Visit In Las Galeras, Dominican Republic
During our visit to The Dominican Republic we visited different villages in the north and one of favorite locations is Las Galeras, North East. As it has access to one of the most beautiful beaches in the country.
You can either rent a car, but some of them are very difficult to find and don´t even appear on Google Maps, so we recommend that you join a day trip to the 7 hidden beaches from Las Galeras like we did.
Playa Las Coloradas
We visited this beach twice, and we were glad we did as it's probably the most beautiful one.
First time we came was with our friends Jenny & Rick, we rented a car together and came here to explore these two beaches. It turned out to be rainy and the weather wasn't ideal but managed to get amazing photos.
Our second time here was during our tour as Las Coloradas 1 and 2 are part of it, there's a secret path where your local guide will take you.
Heading to El Limón next? Read what to do & Where to Stay here
We also visited this beach with our friends. It was a very big beach with a beautiful river at the end where you can go swimming. You can also rent kayaks or a little boat to go around the river. They were asking for too much money so we decided to find a path and jumped into the water!
The water was so clear and also cold! Glad we jumped in and had an amazing time. If you bring a floaty the current will take you to the end of the river where it starts.
La playita is the main beach in Las Galeras, although is the main square it wasn't busy at all every time we went there. It's the perfect place to enjoy a cocktail or watch a pink sunset while you swim.
It's probably one of the few beaches you can go walking as the others you need to find a secret path or rent a car.