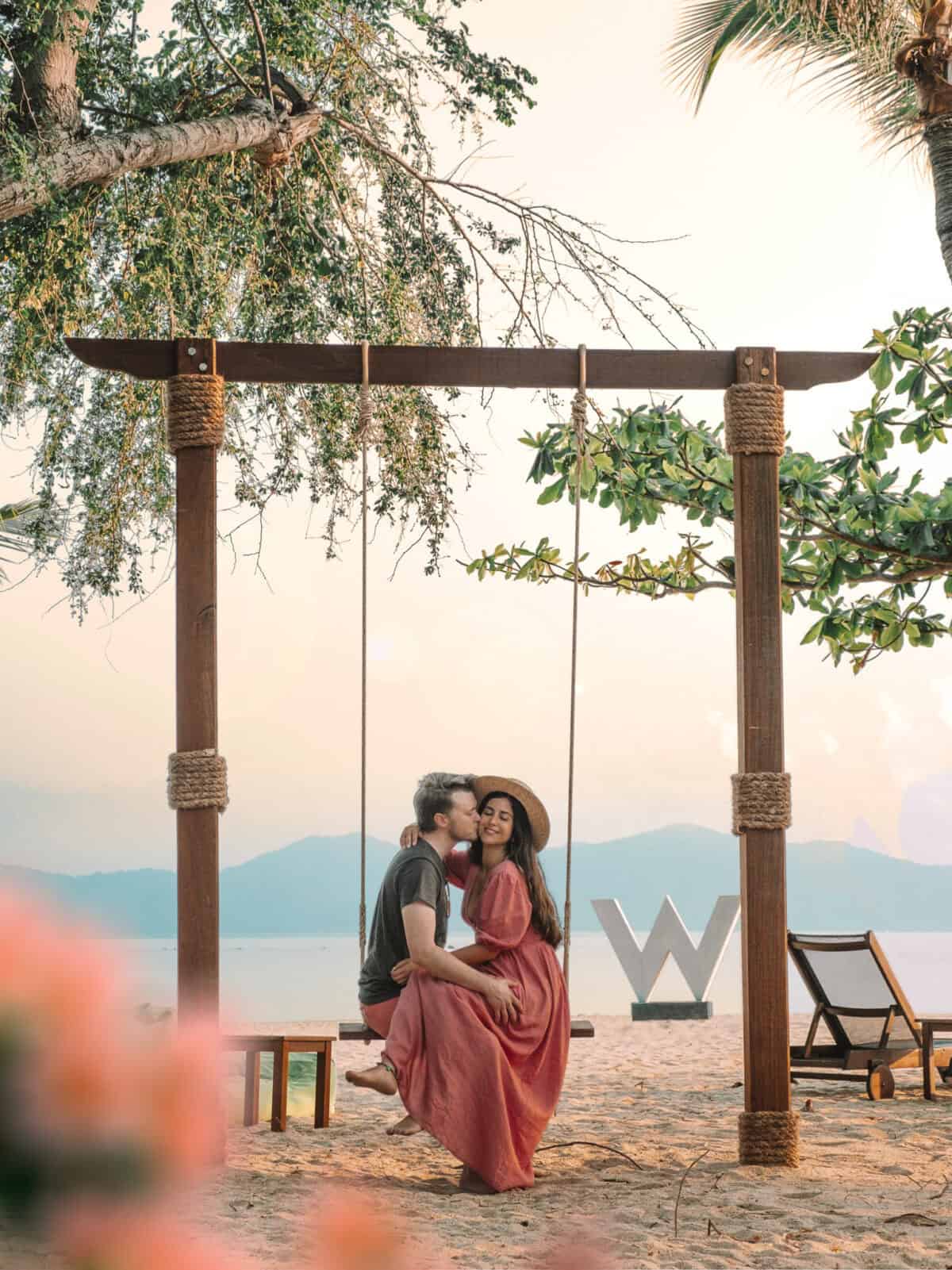 W Koh Samui Review: A Romantic Island of Love and Luxury
Today we are sharing with you our stay W Koh Samui and our review that we stayed in a couple of weeks ago. A Romantic island of love and luxury.
We were honoured to be invited to stay at one of the most beautiful hotels in the world, W Koh Samui.
When you stay at W Koh Samui you'll be by the sea, just steps away from your villa.
As soon as we arrived, the warm hospitality greeted us with two refreshing tropical drinks, setting the perfect tone for our romantic getaway.
From the moment we stepped foot into the property, love bloomed as we were captivated by the stunning entrance and the breathtaking view of Koh Samui from the WOO bar. Whether you stay here or not, the inviting ambiance invites you to come for a drink and savor the mesmerizing vista.
Guided by a friendly golf buggy cart, we were whisked from the main lobby to our room, accompanied by a delightful tour of the resort. Our hearts filled with excitement, ready to embrace the enchanting experience that awaited us.