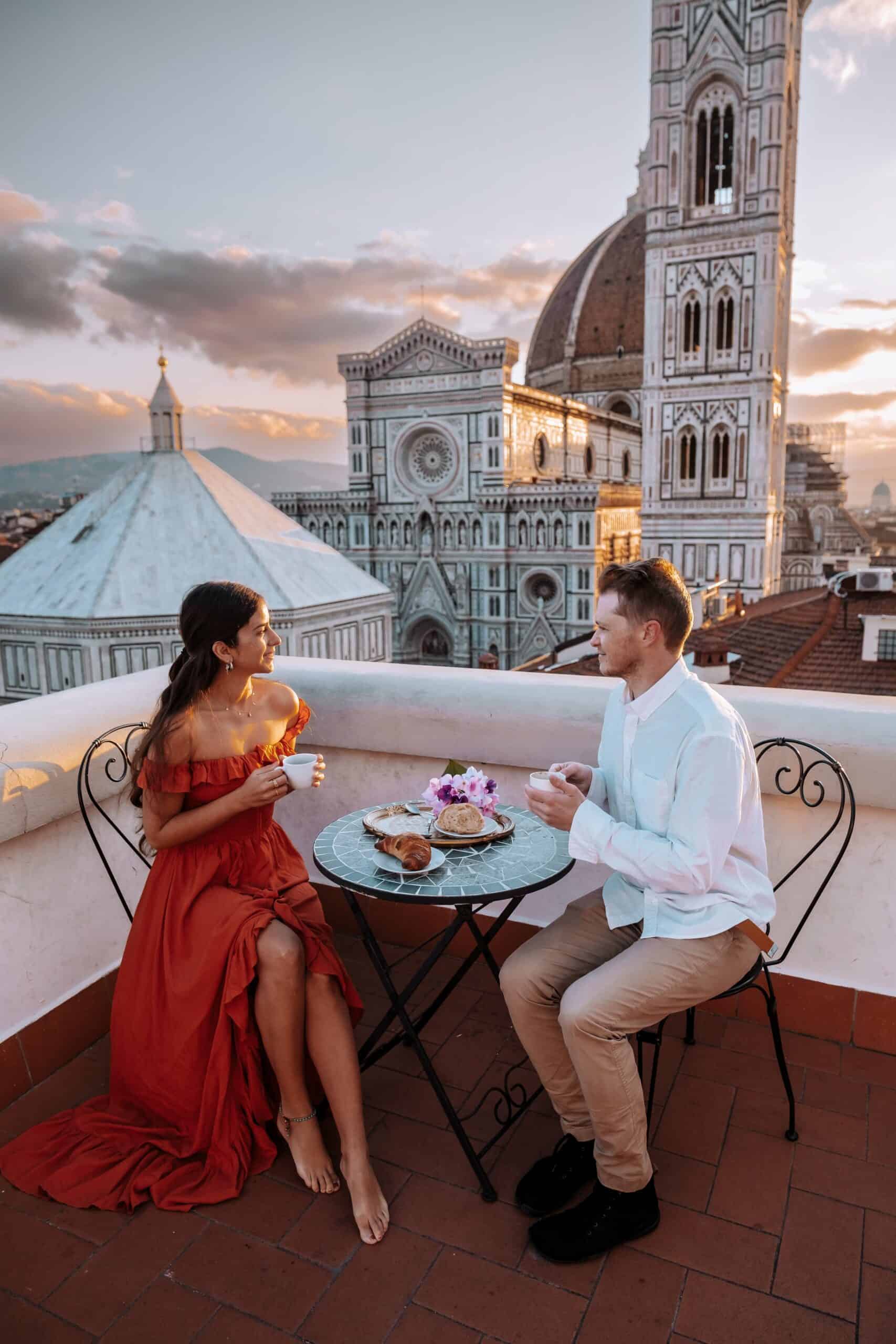 Romantic weekend in Florence, Italy
We visited for the first time Florence during the beginning of Spring this year. Italy is known for its beautiful cities all over the country and we can assure you that's true.
Even if when we visited Florence it was a bit cold to what we are used to, we totally love it!
Today we will be sharing our favourite spots for couples and where to take the best photos in this city.
In Front of the Duomo
Taking a photo in front of the Duomo is a must as it is one of the most impressive buildings in the world.
If you want to know more about it we recommend to join a free tour as we usually do every time we travel to learn more about it!
Florence is very popular among tourists but photo locations will not be as busy as Rome for example.
The first two nights we stayed in an airbnb literally behind the duomo so it was very easy to get here for sunrise.