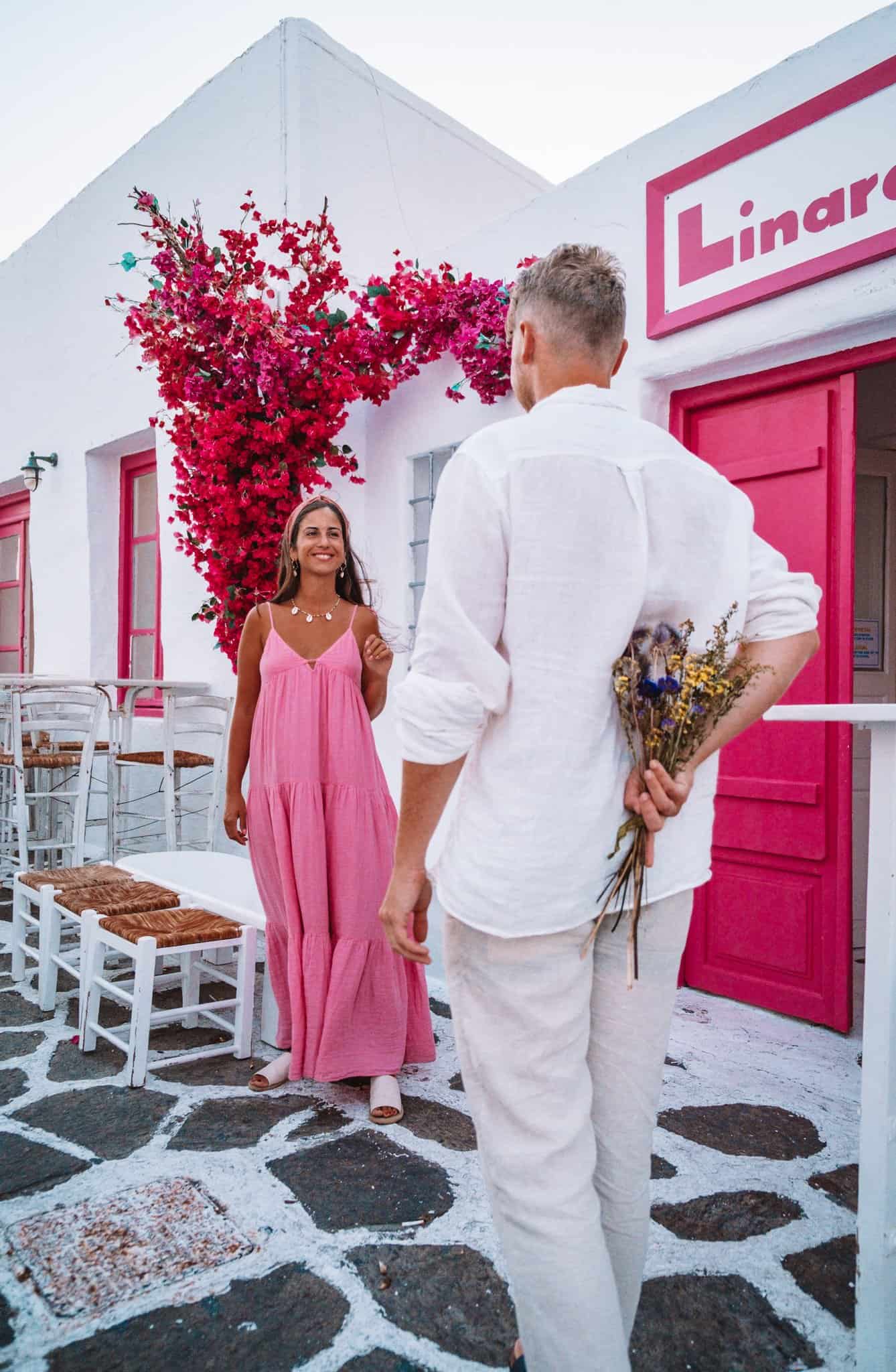 Paros, Greece: Unveiling the 8 Best Things To Do
During our trip to Greece we visited Paros, an island between Santorini and Mykonos that you will want to add to your list after this guide!
We will be sharing our favourite places in the island that you can´t miss during your visit.
If you want to visit all these places you will need at least 2 full days, 4 days to fully enjoy it.
Naoussa
Our first stop on the island was Naoussa, where we decided to stay for the week, as it is the most beautiful village in Paros and every corner was even more beautiful than the other one.
Our recommendation is to get lost in this village, walk around its beautiful streets, have a cocktail in their port and watch sunset from the other side of town. It wont disappoint you.
Heading to Santorini next? Read here a list of our favourite photo locations
How to get here: Every 30 mins there is a bus from Parikia that will cost you 1 euro.
Vegan Friendly Restaurants in Naoussa:
We came here a few times, they have a delicious vegan gyros as well as other appetizers for a very good price. Keep in mind that visiting touristic greek islands can be very expensive, especially Mykonos or Santorini. Prices were more affordable in Paros but still a bit pricy compared to other islands.
Platia $$
Not as vegan friendly as Allas, but has some vegan options available. Greek islands are not very vegan friendly so it can be tricky to find some options.
Come back $$$
First line, beautiful locations and delicious options for breakfast. They even have vegan pancakes! Also good option for cocktails at happy hour!