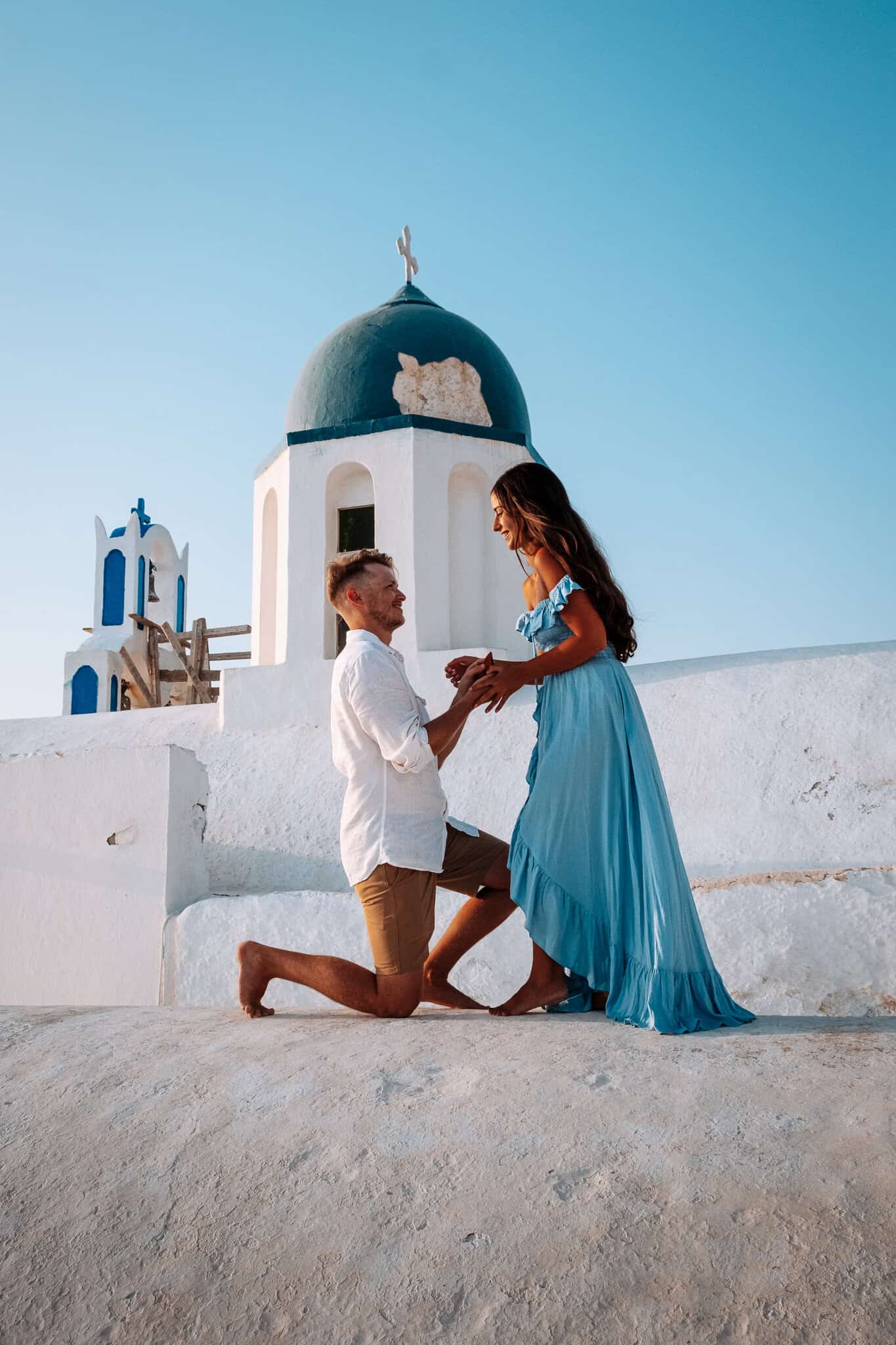 Most Romantic Locations In Santorini
At the end of August this year we visited the beautiful island of Santorini, it's also the place where Chris and I got engaged so you can imagine is a very special place for both of us.
We came from Barcelona to Athens, and from there we got a flight to Santorini and this is where everything started! In this article we will be sharing all our favorite locations in the island you cannot miss
Fira
On our first day here we got the public bus from the port and came to this village.
Most people don't come here and it's a pity because it's really nice and it will surprise you. It is a good option if you are looking for somewhere less busy but beautiful at the same time.
You will find more affordable options here too, and there is a trail that goes directly to Imerovigli that will take you around 20-30 minutes