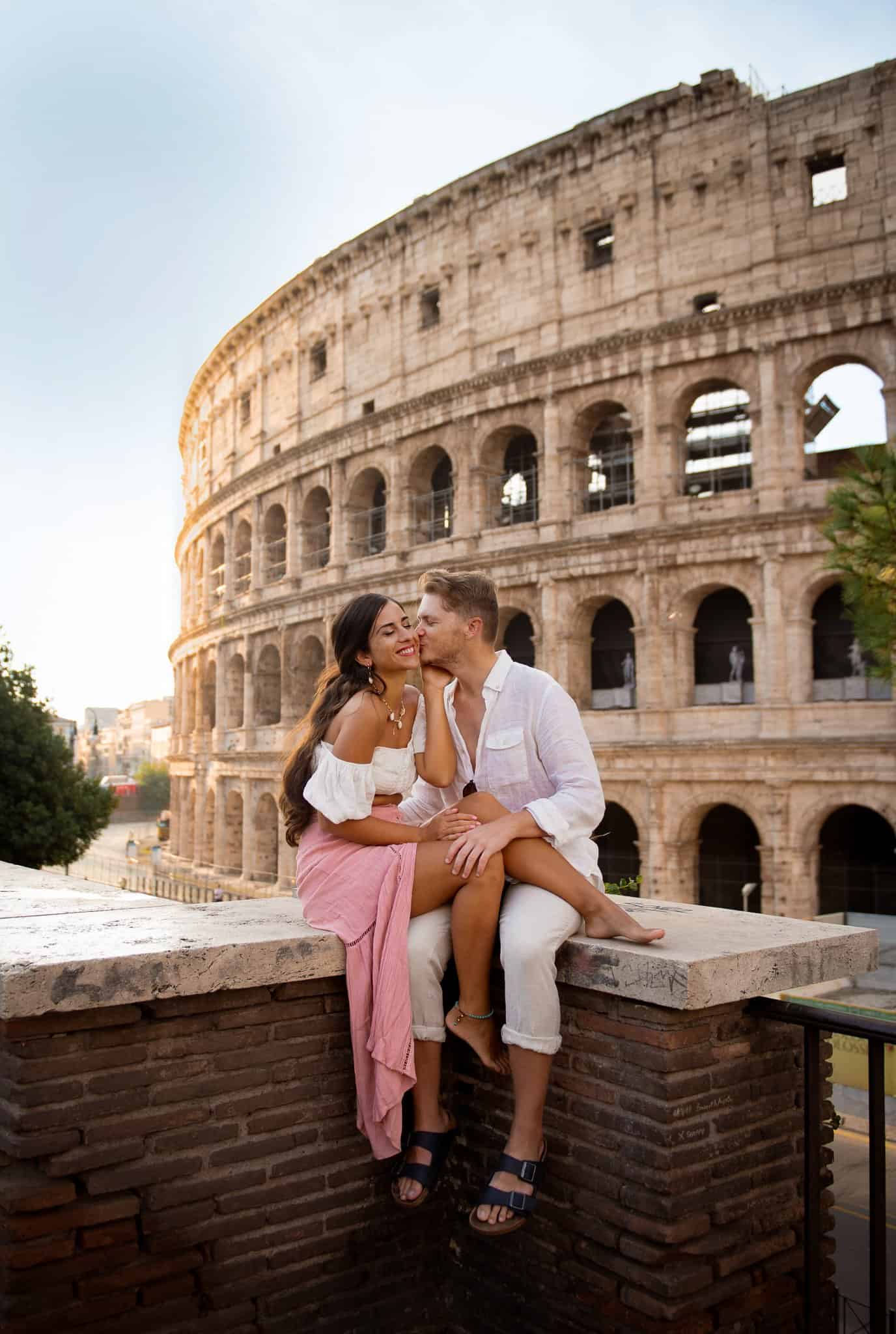 Romantic weekend in Rome
A few months ago we visited for the second time one of the most romantic cities in the world, Rome.
And today we want to share our favorite locations and tips with you all. Let's start with our favorite spots for photos.
Colosseum
Our favorite spot in Rome. Probably one of the most beautiful ones as well. It's so big and there are many points to take the perfect photo. We would probably choose the lookout on top as it doesn't get that busy and its the perfect place for a picnic or to grab some food and drinks.
You can also visit the colosseum inside for around 15$ if you book it in advanced. We didn't do it this time as we didn't have enough time.
Fontana Di Trevi
First of all, let us introduce you to Haizea, she is a Spanish professional photographer that has been living in Rome for many years and she is best known for her photoshoots. She messaged us on Instagram to see if we wanted to meet and take some photos together. She is the sweetest and most talented photographer in all Rome.
Best time for photos here especially if you want to be alone or frontal ones is to come right before sunrise and definitely avoid weekends. We remember first time we came here at sunrise it was 5.30 am and there was already people here!
Although the best light comes 1-2hours after sunrise, it will be busy but you will be alone on the side like we were on these photos Haizea took for us.
Photos taken by Rome Clicks
Trastevere
A bohemian neighbourhood less than 20 minutes from Rome center. We only came here the first time we visited Rome. We know it's very pretty and the streets are very charming but if you only come here for the weekend I would skip this place.
Want to visit other Italian cities? Read our blog post about Cinque Terre
Streets around the Colosseum
Haizea took us on a tour around the beautiful streets around the Colosseum where you can still get an amazing view of it but without the crowds. Make sure to get lost around here, it won't dissapoint you!
Photos taken by Rome Clicks
Castel Sant Angelo
Another must if you come here. We came the first time during our trip to The Vatican at sunrise and it was so beautiful. We highly recommend you come before the crowds. It is also a very famous location for wedding photography.
Add Florence to your itinerary & read our blog post here
If you have enough time, we really enjoyed spending half of our day visiting the Vatican, it felt a busier compared to the rest of attractions in Rome but if you go early you will bit the crowds for sure.