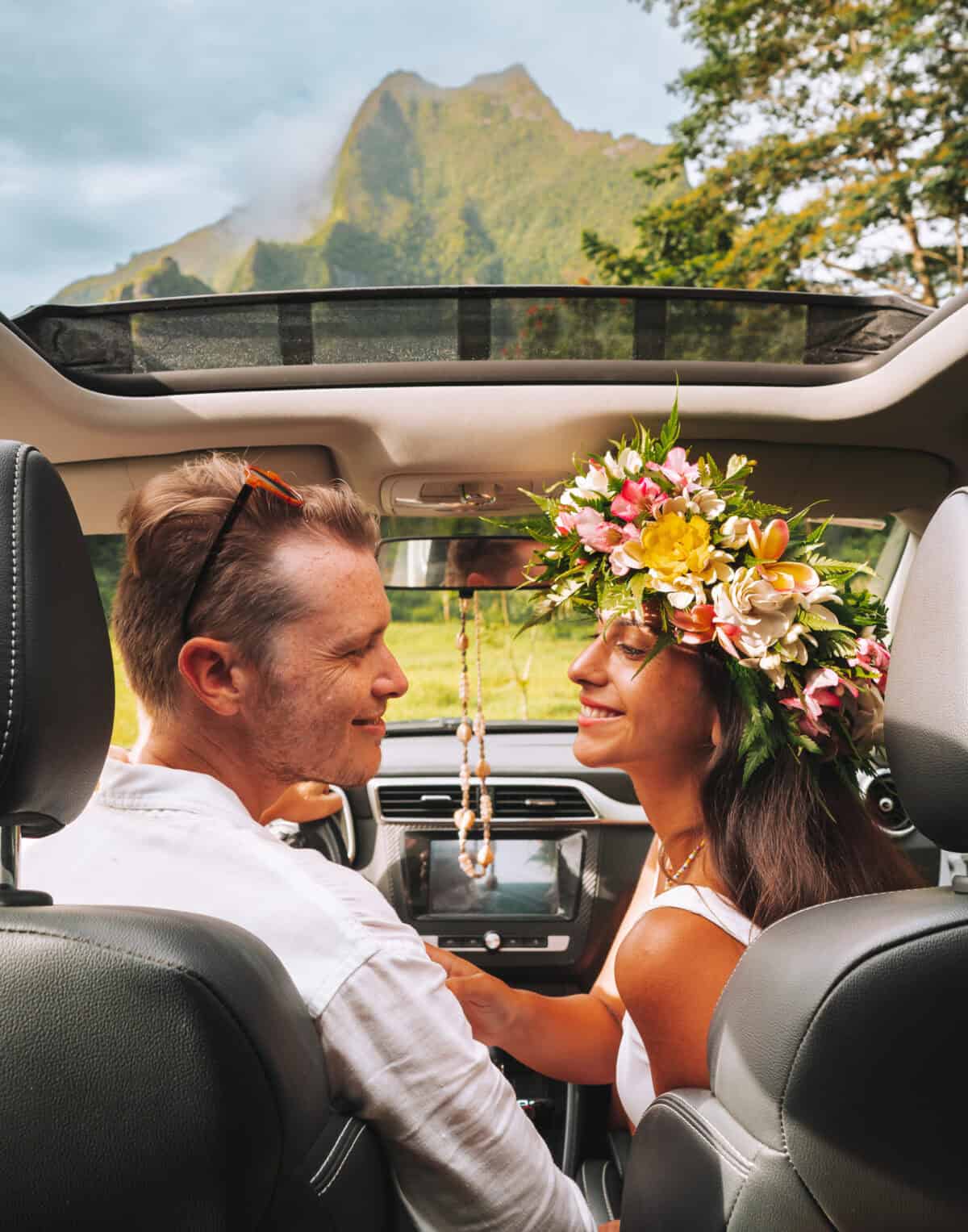 Honeymoon in Moorea? 16 Things To Do & Tips
If you are planning your Honeymoon in Moorea, read about the 16 Best things to do in the island and important tips.
Embark on a journey to Moorea, an adventurous tropical haven for your honeymoon escape.
If you are doing a 24 hour layover at San Francisco, Read our article here
This comprehensive guide unveils the island's enchanting experiences, from captivating hikes to secluded beaches, all while embracing a plant-based lifestyle.
If you want to know more, Read our 2 Week Itinerary for First Timers here
Romantic Experiences for a Perfect Honeymoon in Moorea:
Sunset Serenity
Watch the sun kiss the horizon as you share a beachfront vegan picnic, where vibrant flavors mirror the hues of the sky. This intimate moment sets the tone for your Moorea escapade.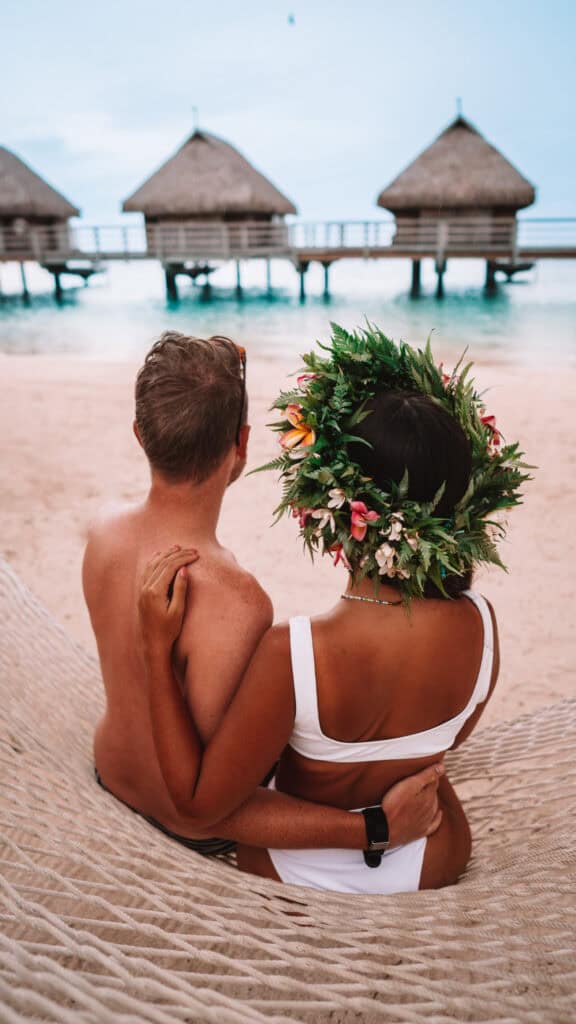 If you are heading to Bora Bora next, read our Travel Guide about Bora Bora here & our stay at Four Seasons
Visit a Public Beach
Here are some popular public beaches in Moorea:
Temae Beach: Located near the airport, Temae Beach offers a serene stretch of white sand and clear turquoise waters. It's a great spot for swimming, snorkeling, and enjoying views of the nearby golf course and Mount Rotui.
Ta'ahiamanu Beach: Situated on the northwest coast, Ta'ahiamanu Beach is known for its black sand and tranquil ambiance. The shallow waters make it ideal for swimming and wading.
Public Beaches at Les Tipaniers: The Les Tipaniers area features a few public beaches with inviting shallow lagoons. You can relax on the sandy shores, rent paddleboards, and even indulge in beachfront dining.
Papetoai Beach: This peaceful beach offers a mix of golden sand and rocky areas. It's a great place to soak up the sun, watch the sunset, or take leisurely walks along the shore.
Plage de Maui: Plage de Maui, near the InterContinental Resort, is a hidden gem with fine sand and calm waters. It's an excellent spot for both sunbathing and swimming.
Temae Plage Publique: Adjacent to the Sofitel Moorea Ia Ora Beach Resort, this beach offers a tranquil escape with clear waters and views of Tahiti in the distance.
Plage de la Mareto: Located on the southern coast, this beach is known for its palm-fringed shoreline and gentle waves, making it popular for swimming and relaxation.
If you are looking for a 100% Black Beach, read our article for The Best Black Beach In Tahiti
Remember to bring essentials like coral reef friendly sunscreen, hats, and towels when visiting these public beaches.
Additionally, always respect the local environment and marine life by following eco-friendly practices while enjoying Moorea's natural neauty
Overwater Elegance
We divided our stay in Moorea at our Airbnb to be able to cook vegan food and then we stayed at
Manava Beach Resort
You will find beach bungalows and over water bungalows as well.
Wake up to the gentle lapping of turquoise waves and savor breathtaking sunrises from your private paradise.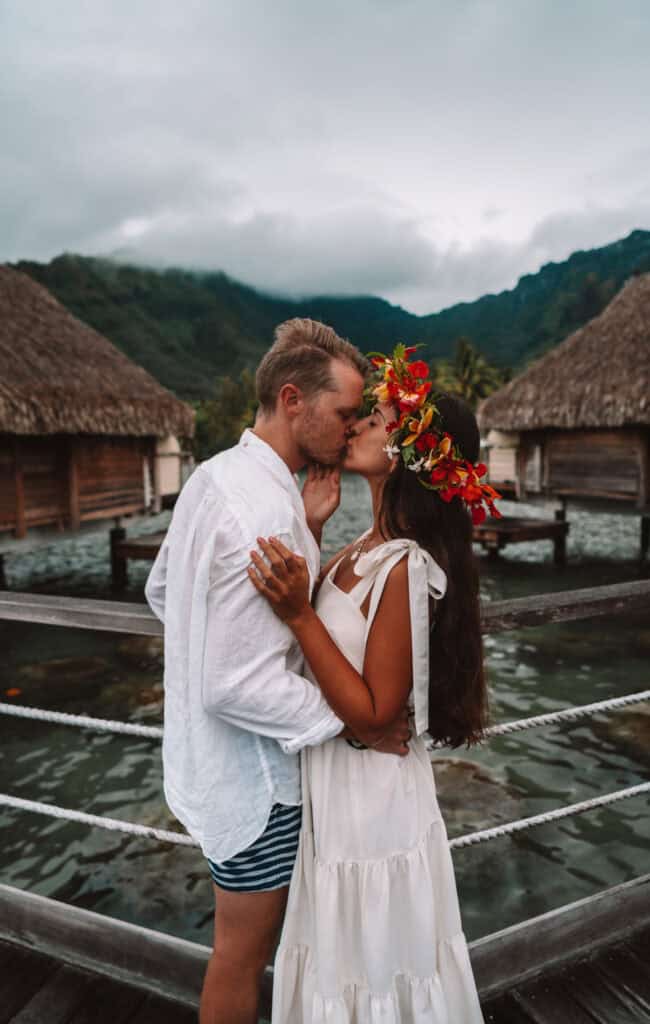 Aquatic Wonder
Immerse yourselves in Moorea's marine treasures with dolphin and whale watching. Witness these majestic creatures as they grace the waves, weaving a memory of connection.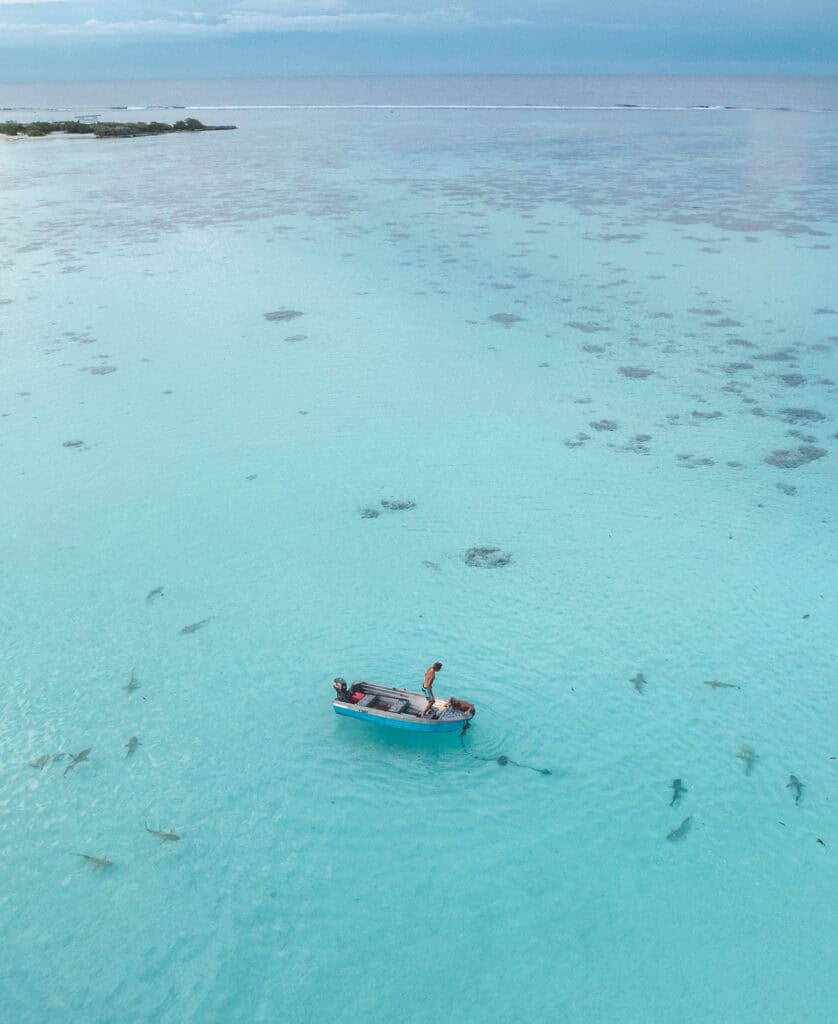 Belvedere First Lookout
From the main road you will reach this location driving all the way up for 10 minutes.
If you want to come walking it will probably be over 1 hour each way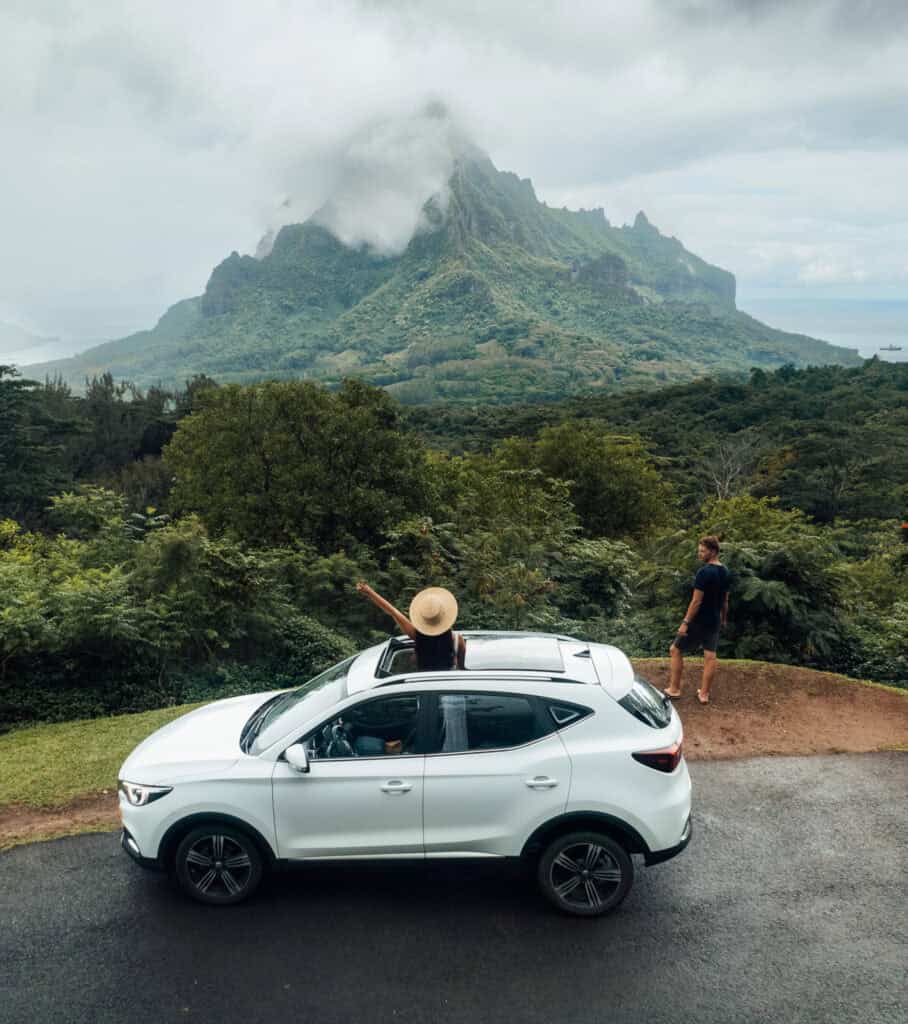 Hike Belvedere Lookout
If you love hiking we would highly recommend this one. It took us 5 hours to complete, including several times that we stopped for photos. There are signs to follow to the top.
We would just advise to wear comfortable shoes and not go up if it's raining as it gets muddy.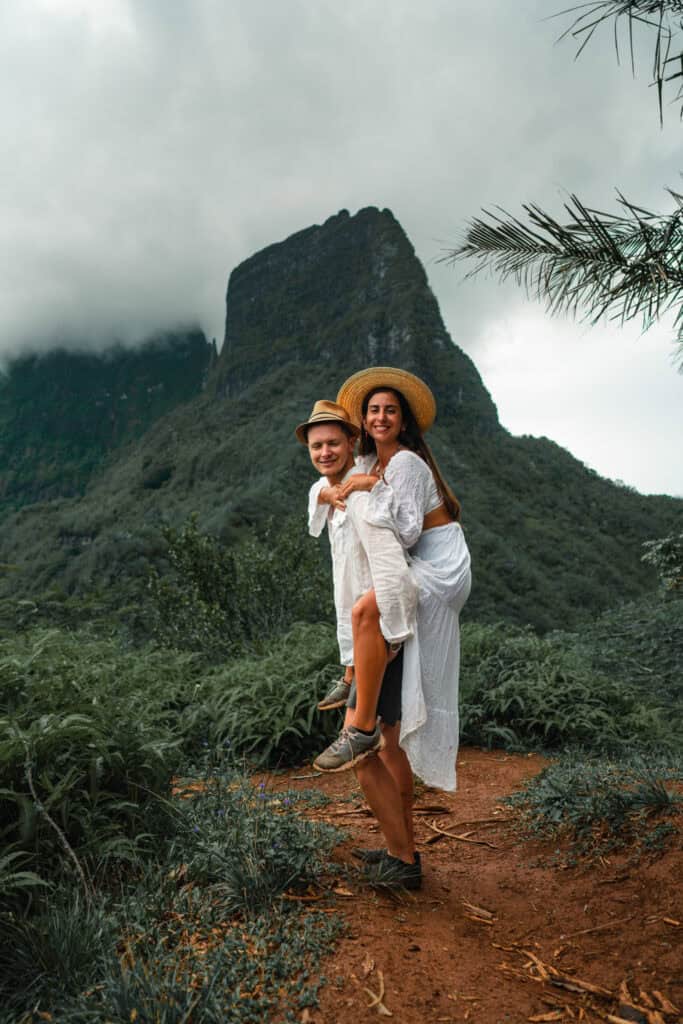 From this vantage point, the captivating landscapes of Moorea, with its turquoise waters and verdant peaks, paint an awe-inspiring masterpiece.
Moorea Roads
Just driving around Moorea made us feel like we were in Jurassic Park.
Our favourite roads were the ones going up to Belvedere Lookout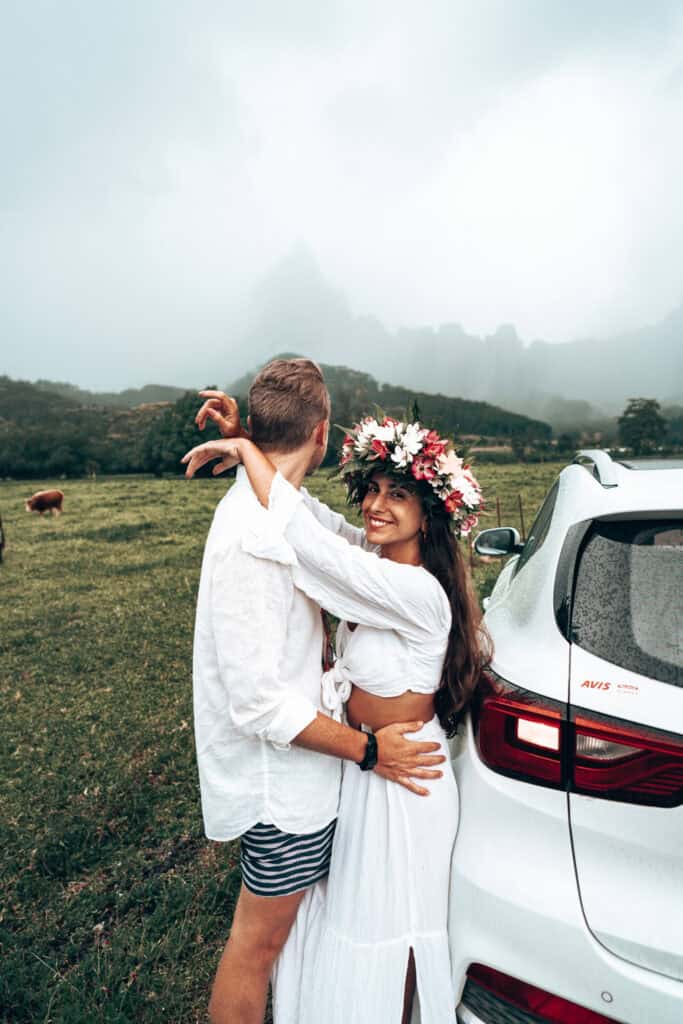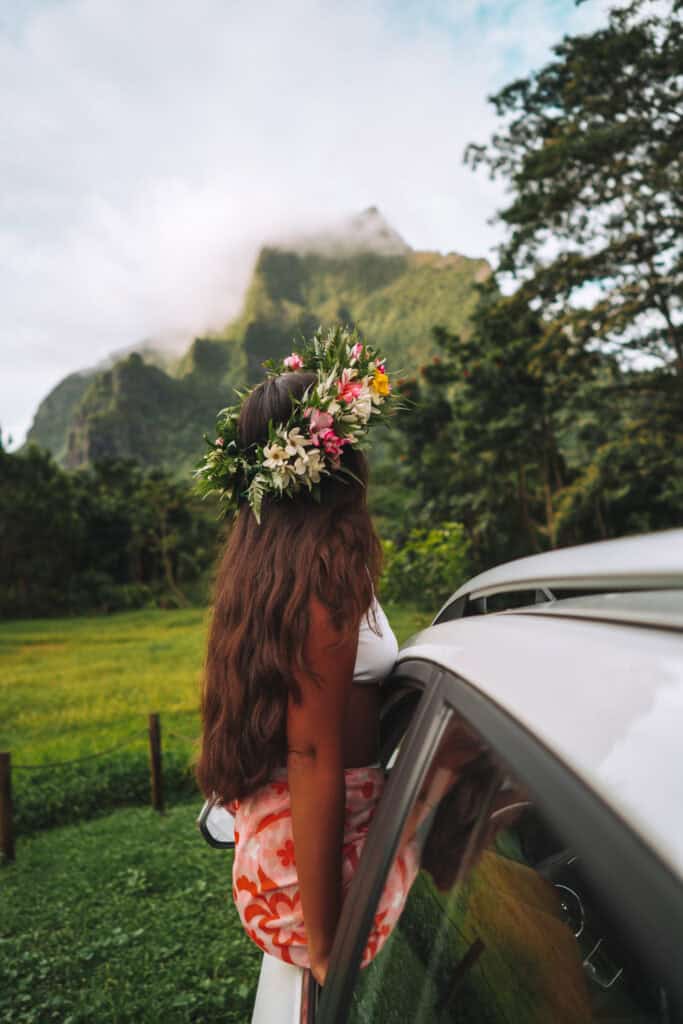 Shark Point
Our favourite part of Moorea, we actually came here 4-5 times during our trip.
To get here you need to reach Hotel Les Tipaniers and walk inside (It is allowed between after breakfast – till sunset)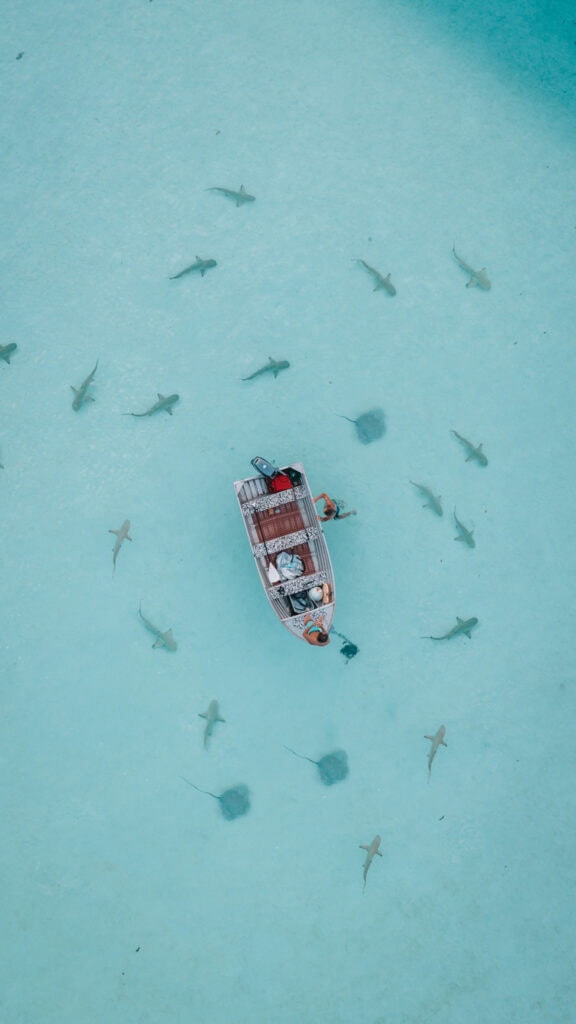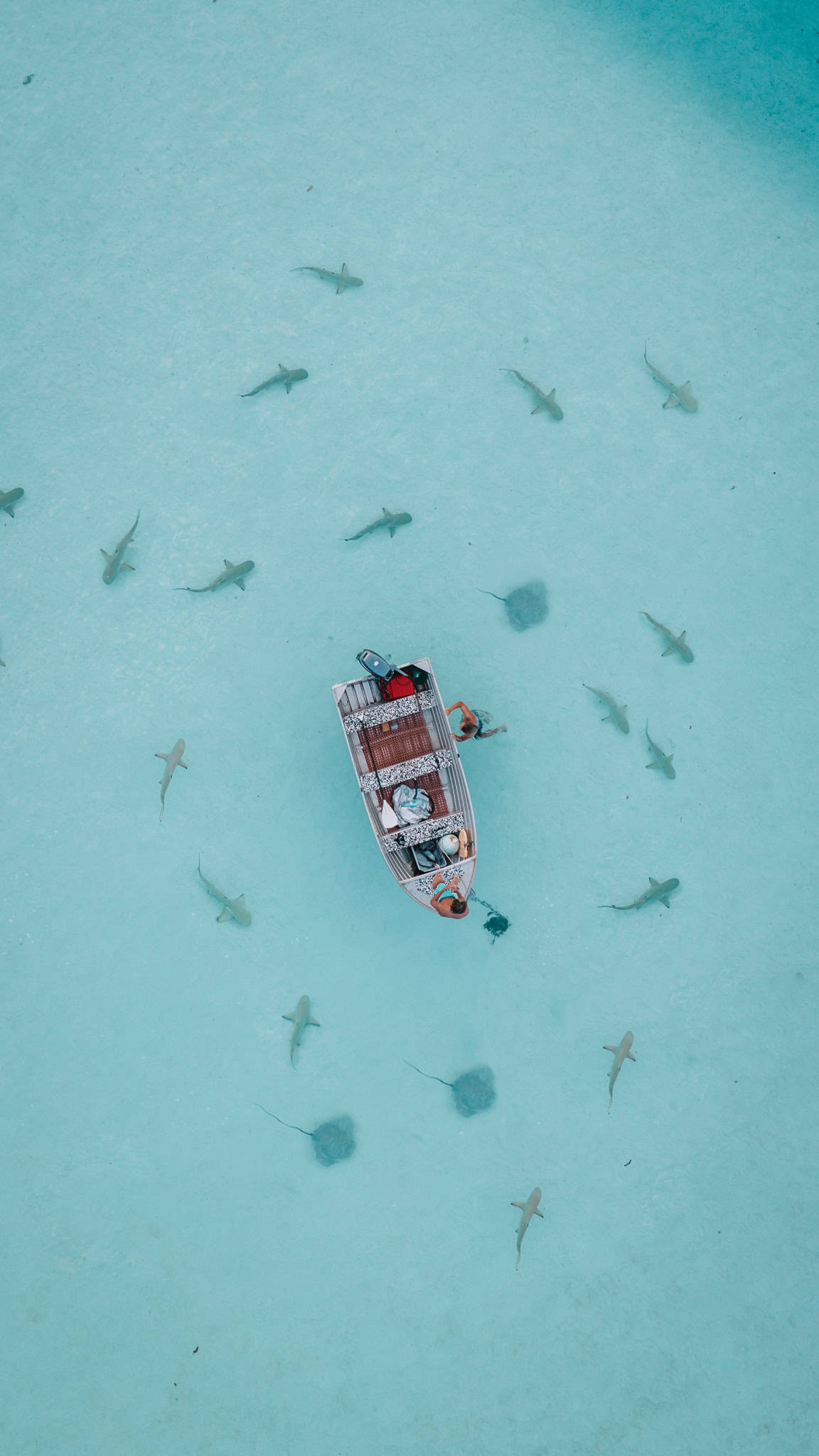 We rented a kayak and for 15-35 minutes (depending on currents and wind) you will reach one of the most amazing places.
Church of Sainte Famille
A lovely church you can visit by the ocean with the impressive mountains in the background.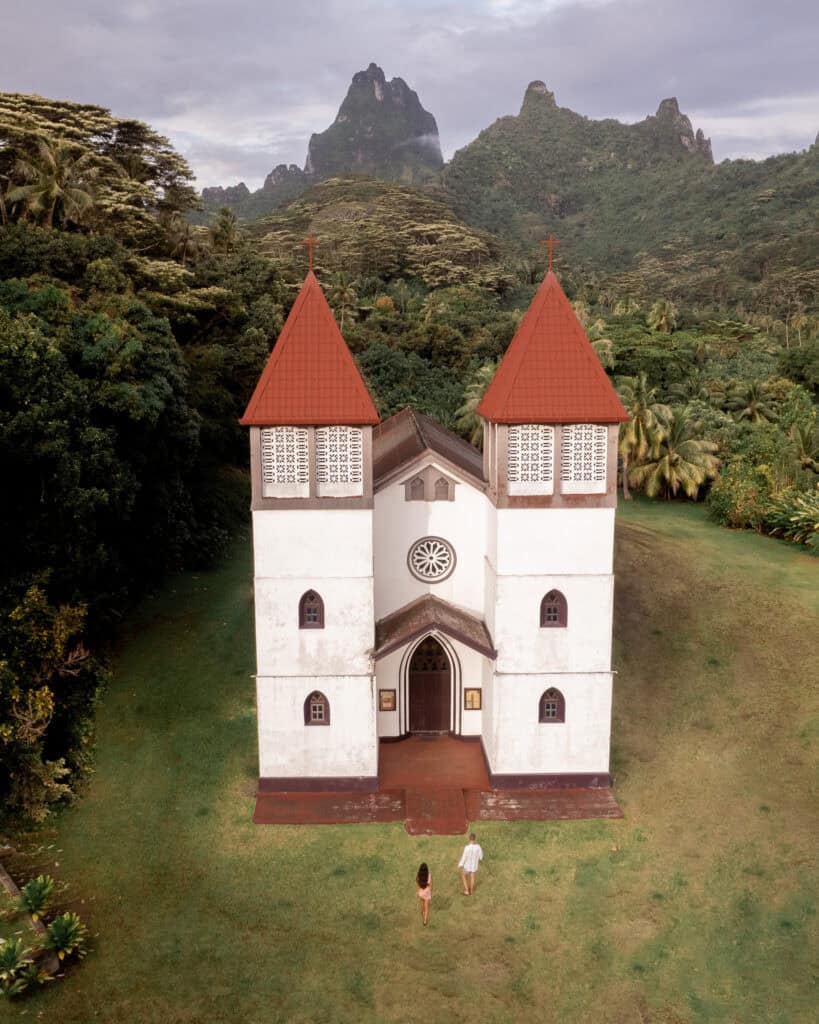 Love Moorea? Read our Review for Manava Beach Resort here
Secluded Lagoon Escapes
Set sail on private lagoon cruises, exploring Moorea's hidden coves and savoring vegan delicacies against a backdrop of turquoise splendor.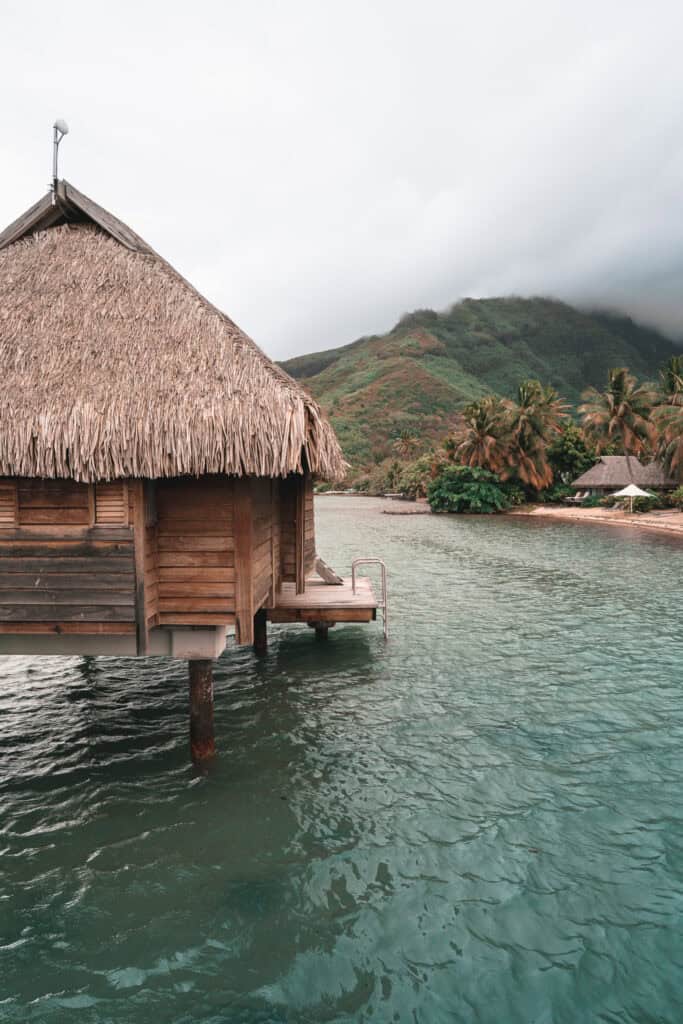 Pineapple Plantation
Venture on pineapple plantation tours, your hands intertwined as you savor the island's sweet bounty. This exploration becomes a testament to your shared journey.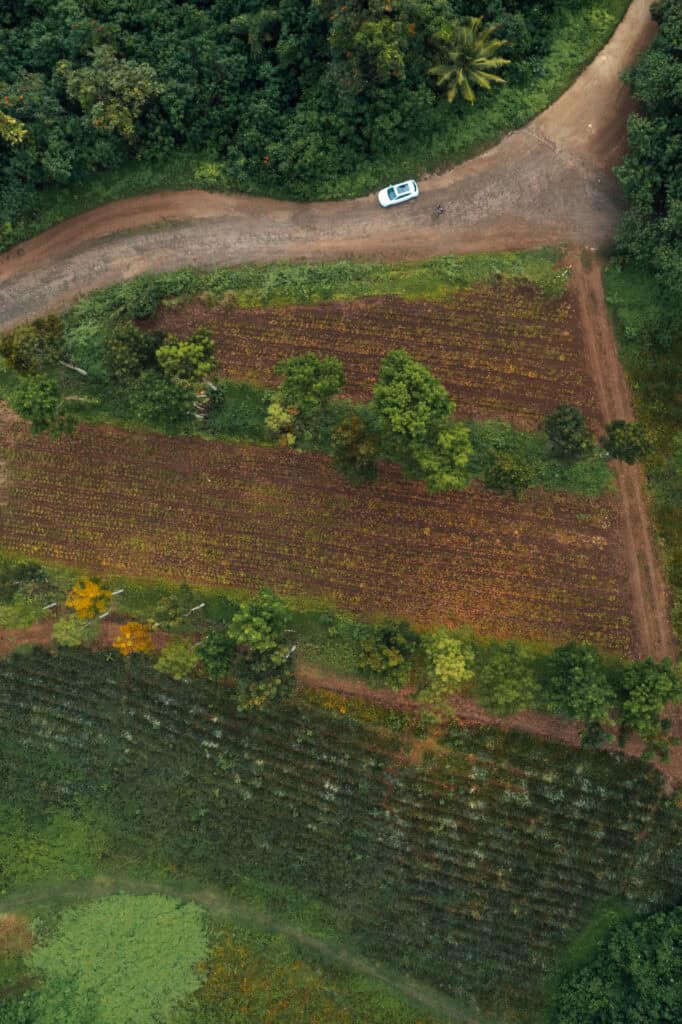 Tip: As we rented a car we drove all the way to the pineapple plantation which allowed us more time here
Watch a Traditional Dance
During our stay at Manava Resort we watched a traditional polynesian dance.  
With rhythmic movements and vibrant costumes, they convey stories of heritage and history. Through every step and gesture, these dances bridge generations and celebrate the essence of identity.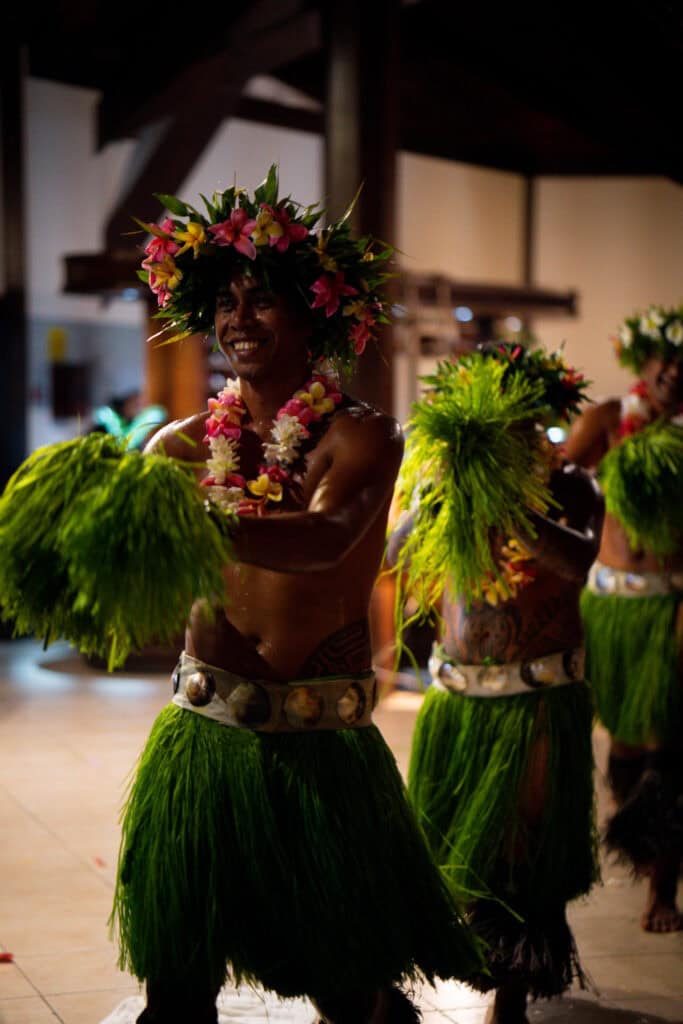 Join a Flower Crown Workshop
Some locals stays or hotels offer complimentary workshops.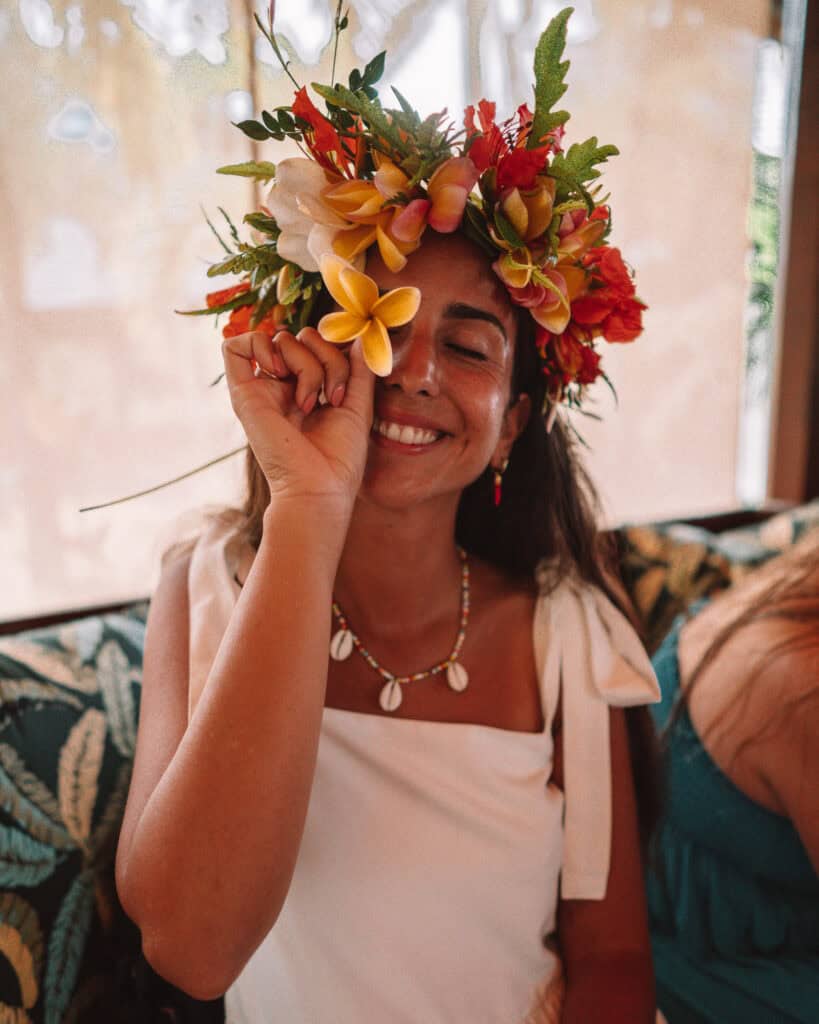 During a rainy evening we joined one at our hotel and had an amazing time learning how to create these beautiful flower crowns.
Harmonious Retreat
Indulge in private yoga and meditation sessions, allowing your spirits to harmonize amid the island's tranquil energy.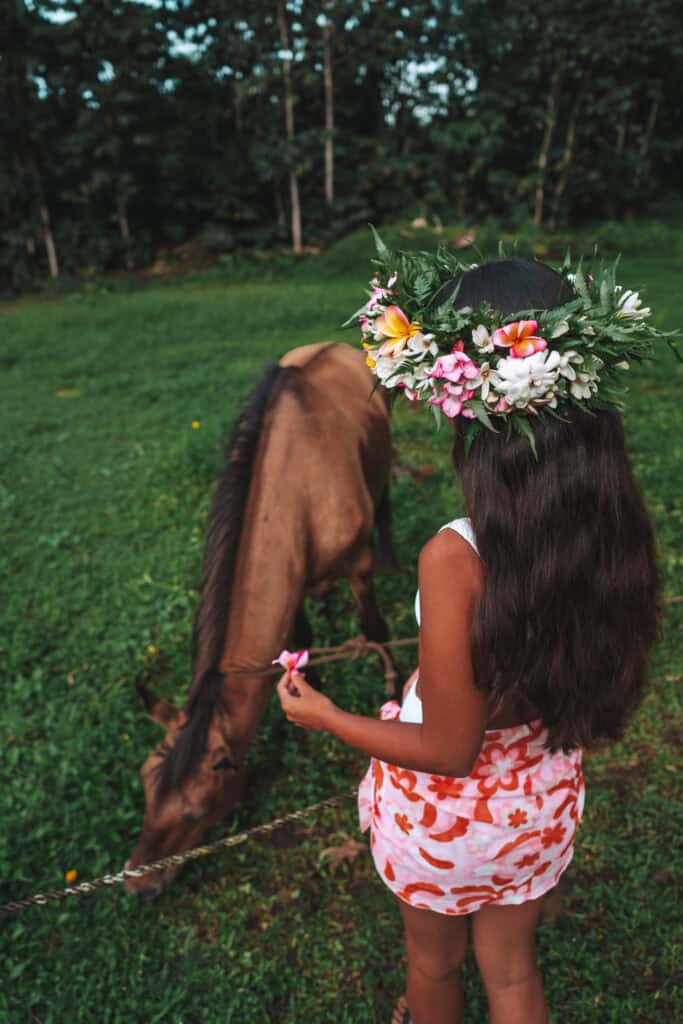 Enjoy a Drink By The Sea
You will find many different bars and cafes that offer drinks while you watch the stars.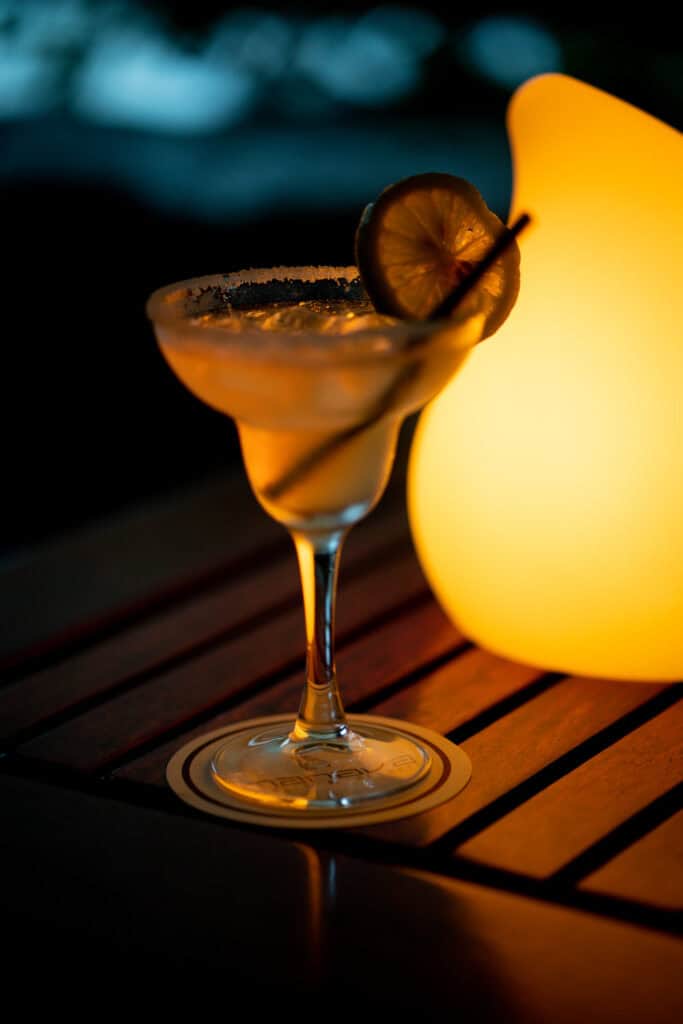 Is Moorea Vegan Friendly?
It is not. We were surprised French Polynesia was one of the least vegan friendly places we've ever been to.
In big resorts and hotels you will find different vegan options, but there were none in the restaurants.
Lucky we found these places:
They offer some vegetarian meals and 1 vegan meal, which is rice and vegetables.
It was our favourite place and we came here almost every day. The smoothie bowls were really big and delicious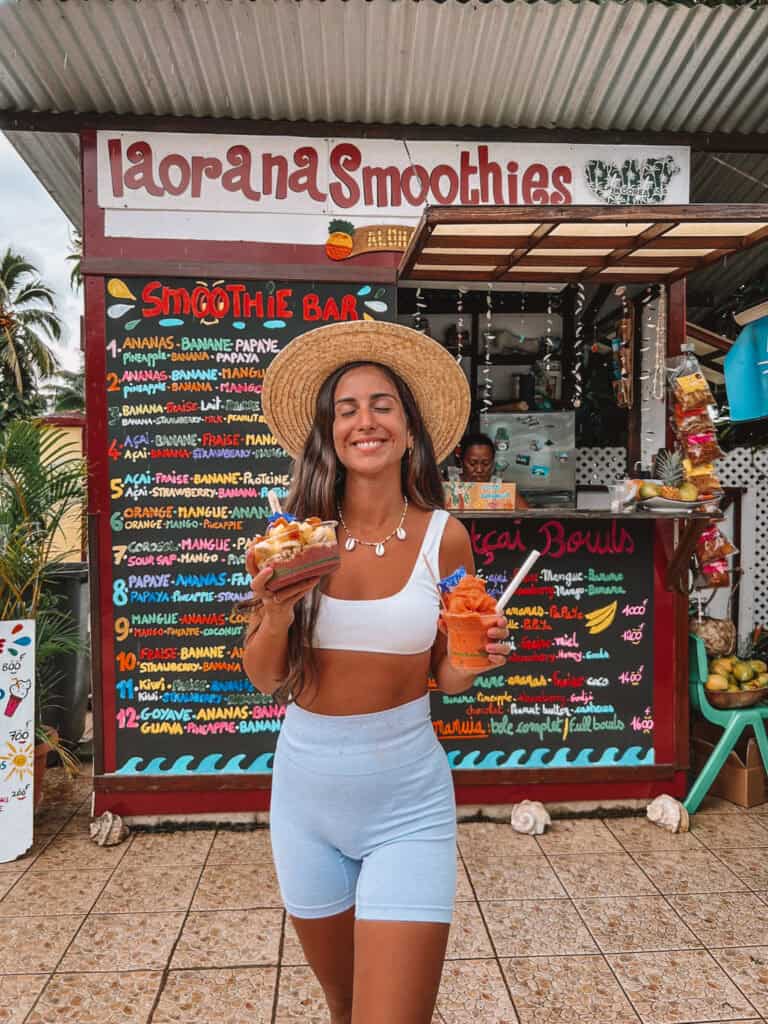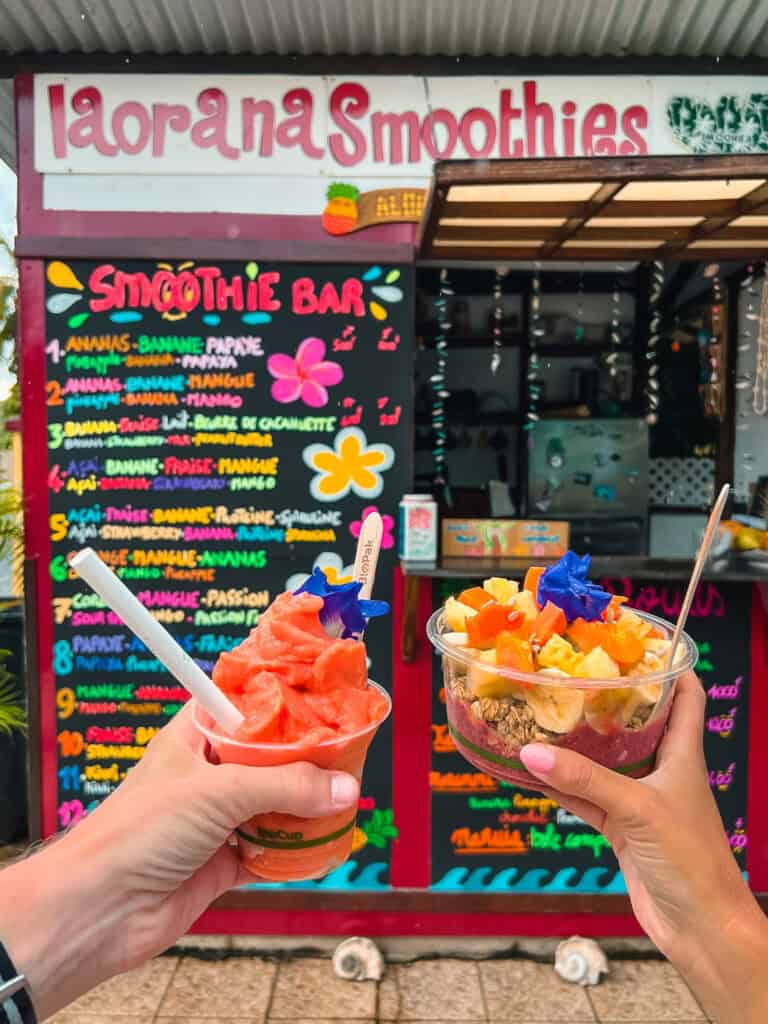 How to Survive as a Vegan?
If you are on a budget we would recommend to book an Airbnb with a kitchen like did
In Supermarkets you will find vegan milks, tofu, beans and more
If you don't mind spending some money we would recommend booking 5 star hotels that they will cater your dietary needs.
How to Get Here
Whether you choose to ferry from Tahiti (18$ return) or take a short flight, the journey to Moorea sets the stage for your dreamy escape.
Read about our 24 hour layover in San Francisco & Must Dos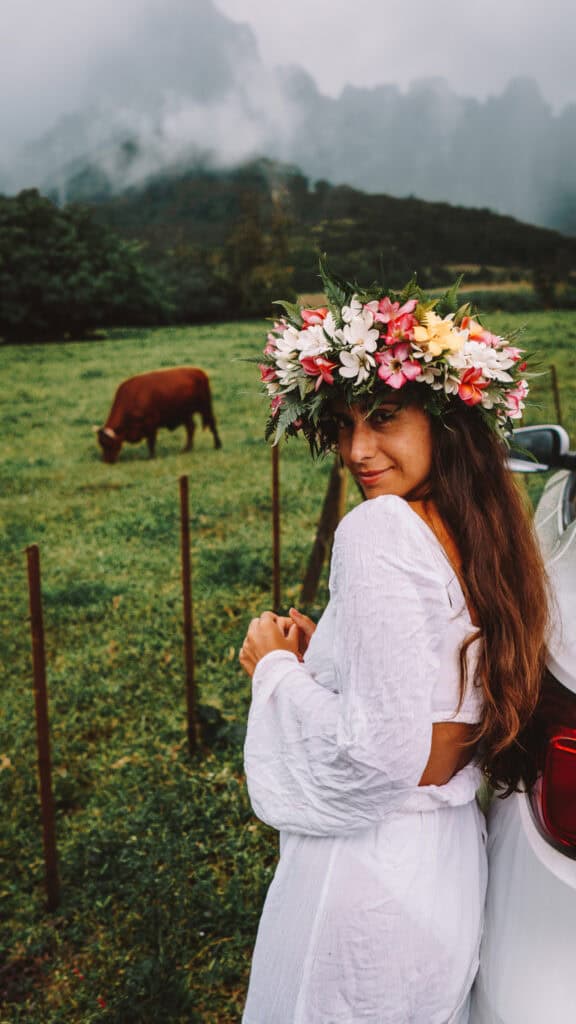 Best Time to Visit
Plan your Moorea escape between May and October, when the island's dry season invites you to indulge in outdoor activities and sun-soaked romance. This period ensures ideal weather for beach picnics, exploration, and memory-making.
Read about our stay at Manava Beach Resort in Moorea here
If you are on a budget visiting during off season (October – May) will help you save a lot of money, but you will have some showers for sure.
Read about The Best Black Beach in French Polynesia here
Getting Around Moorea
Navigate Moorea's treasures by renting bicycles or cars, or embrace local transportation options.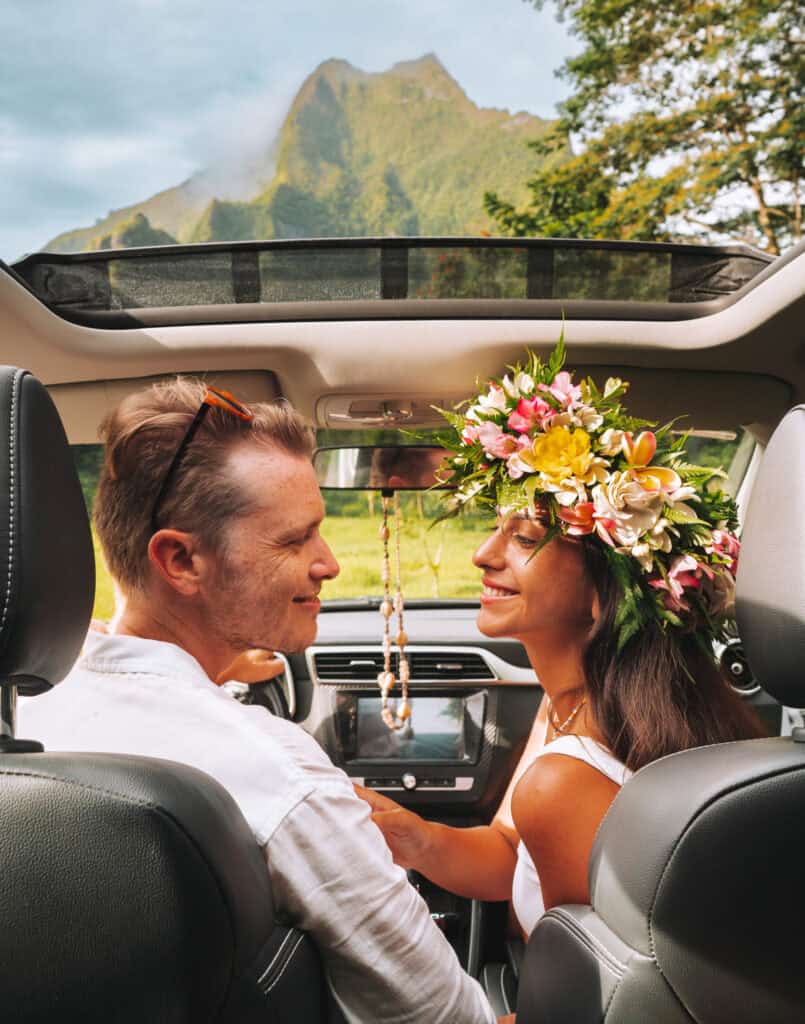 Each mode of travel becomes a chapter in your shared adventure, leading you to the heart of the island's beauty.
We decided to rent a car for our week in Moorea, as it is easier to move around and go to all these places.
Public Bus Tip: Be aware that there's public transportation but there are only a few lines and there is not a set timeline
Taxi Tip: There are less than 40-50 taxis in the whole island, which makes them extremely expensive even if they use a meter. We got charged 50$ for a 10 minutes drive.
If they receive a cruise ship that day, there will be no available taxis.
Our final thoughts
Planning your honeymoon in Moorea? Highly recommend it.
Moorea is the perfect destinations if you are both seeking romantic experiences and an adventurous one for sure.
As you immerse yourselves in the island's wonders, your journey becomes a harmonious dance of love, nature, and ethical choices, painting a vivid canvas of memories to cherish forever.
Read our 2 Week Full Itinerary for First Timers in French Polynesia here
Save this article for all the 16 Things to do & Tips that will help you plan your Honeymoon in Moorea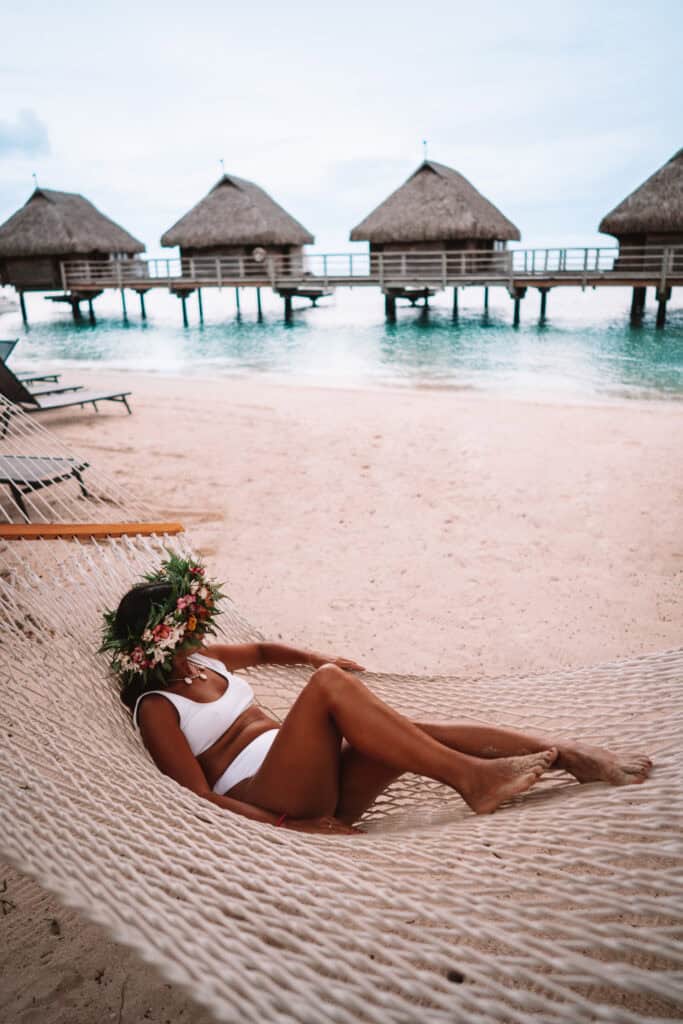 Our favourite place in French Polynesia was Bora Bora, read our experience here
Moorea is another must on your trip to French Polynesia, make sure to read all the details to not miss anything