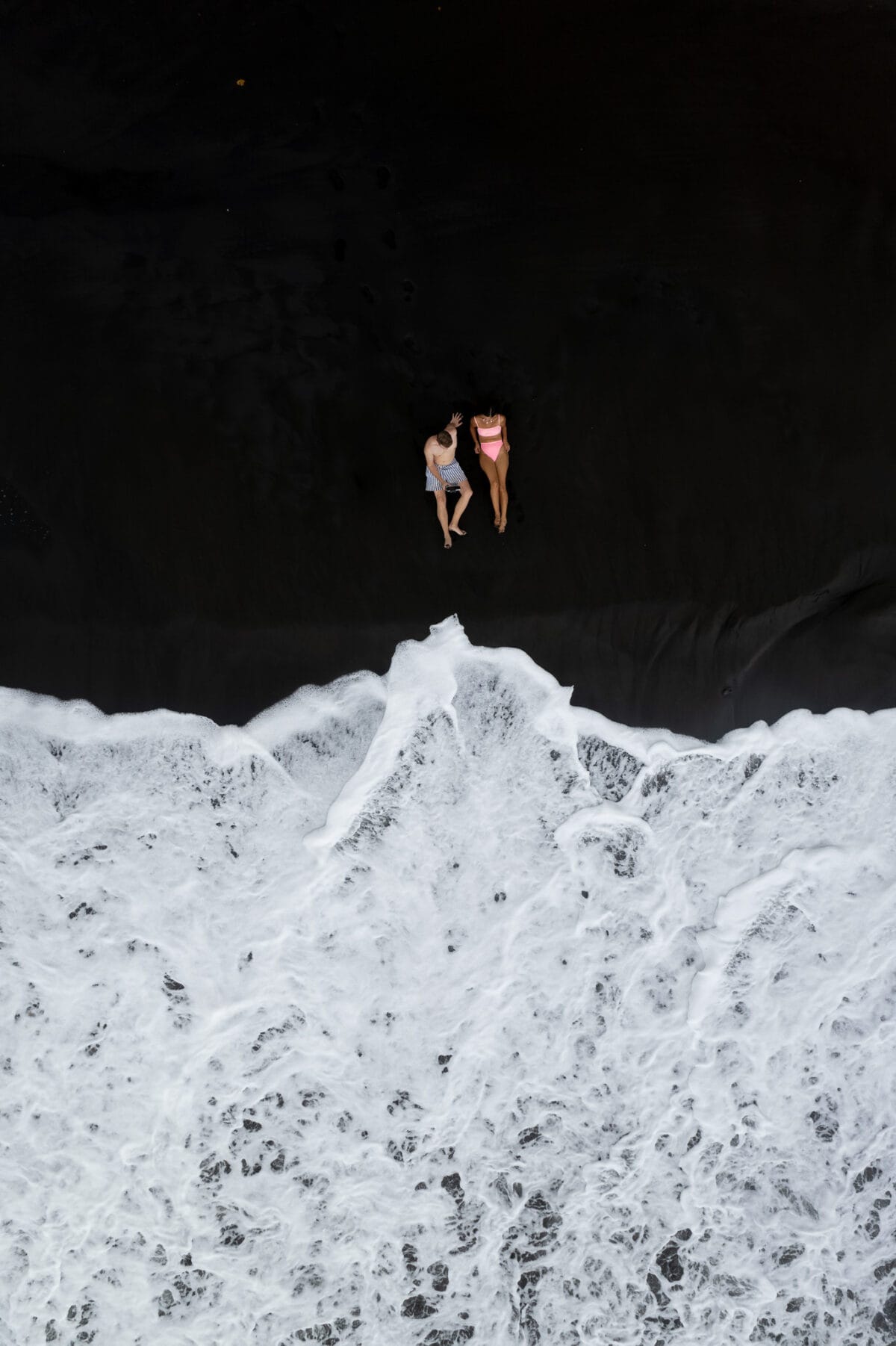 Black Beach in Tahiti: Everything you need to know
A Dreamy Escape to Tahiti's Enchanting Black Beach
Our dreamy honeymoon in Tahiti, French Polynesia, was a once-in-a-lifetime journey that etched unforgettable memories in our hearts.
One of the most beautiful black beachesin Tahiti is called Plage Lafayette and it is located right at Le Tahiti By Pearl Resorts
We started our trip to French Polynesia at this beach and it didn't disappoint us.
Make sure to read our recommendations for a better experience.
A Captivating Encounter with a Unique Black Beach
As our footsteps met the volcanic sands of the famed black beach, we were immediately struck by its distinctive charm. The stark contrast between the ebony shoreline and the  waves created a visual masterpiece that seemed almost surreal.
While the powerful waves may have discouraged us from swimming, they gifted us with a sense of awe and respect for the ocean's raw energy, leaving us humbled and invigorated.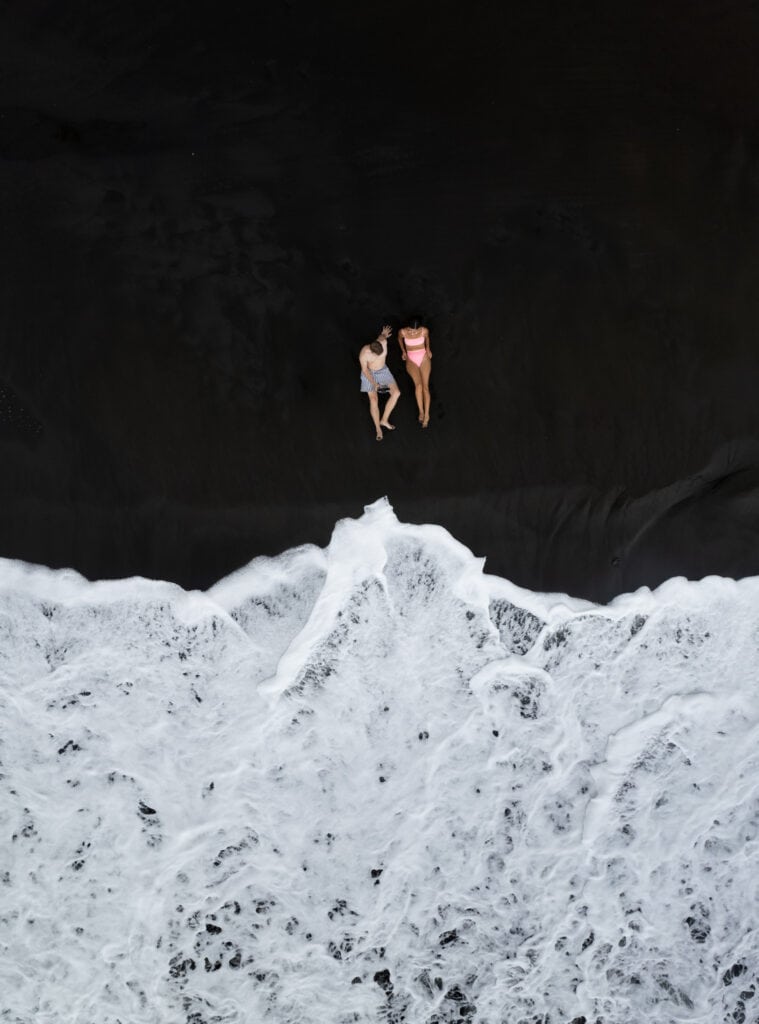 We had a pleasure time watching surfers and kids playing in the shore.
If you are also visiting Moorea, read our stay at Manava Hotel Here
How to Get Here
Reaching this idyllic paradise is a breeze. The black beach lies adjacent to the Le Tahiti by Pearl Hotels, offering convenient access to visitors staying at the resort.
For those seeking alternative accommodations, the beach is just a short drive away from various hotels and guesthouses across the island.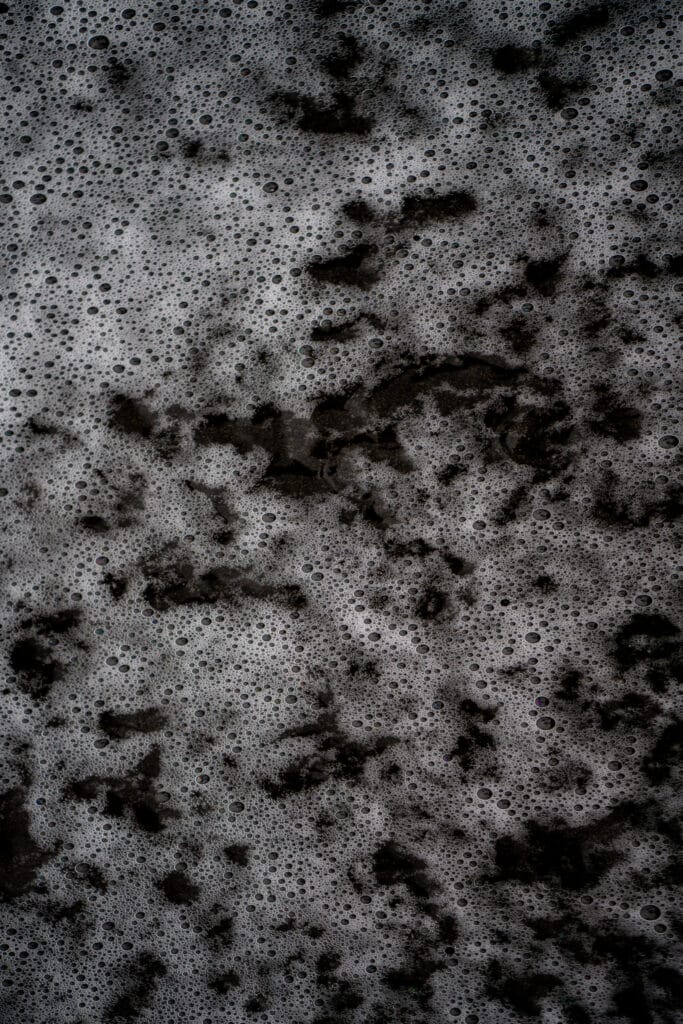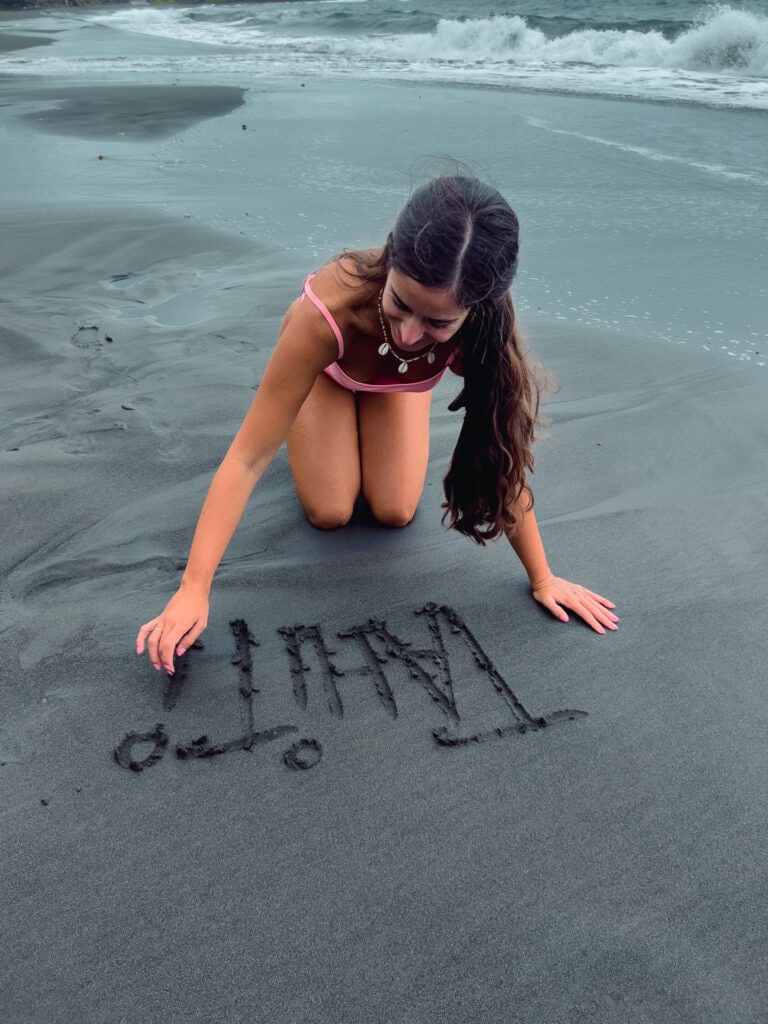 You can still visit this beach even if you are not staying at Le Pearl, which looked very dated in our opinion.
Arriving at this enchanting destination is an easy feat, allowing you to promptly immerse yourself in its beauty.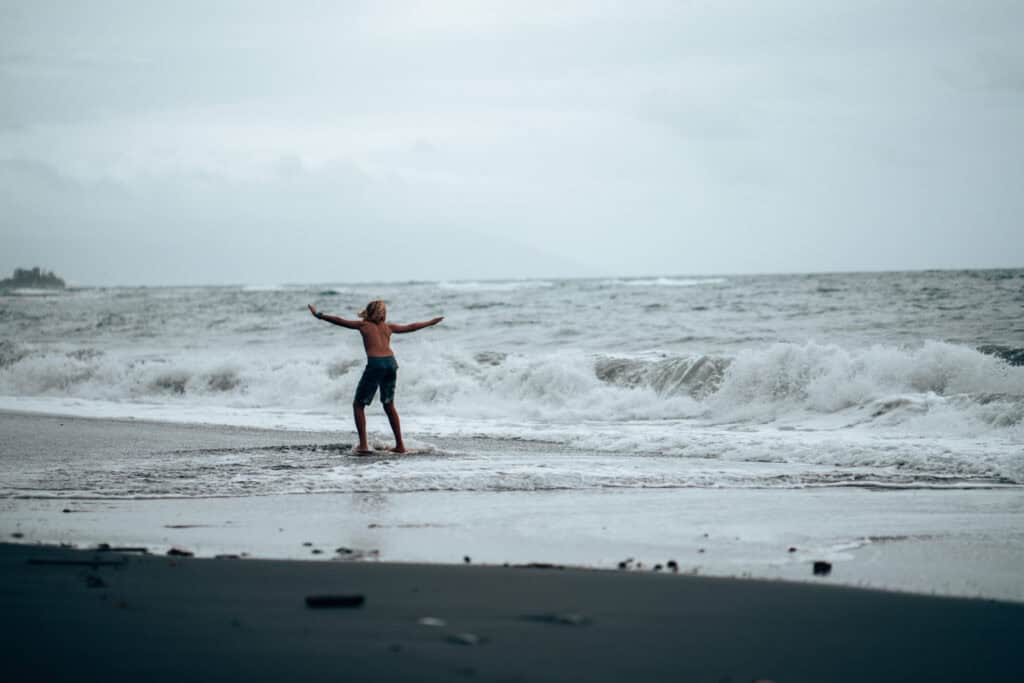 Best way to get here if you don't have a car is by public transportation (Bus) from the city center which will take you 10 minutes.
Use Line 01 to get here 
The Best Time to Visit
Tahiti's tropical climate ensures that it's a year-round destination, but the best time to visit the black beach and experience its splendor is during the dry season, which typically spans from May to October.
The weather is warm, rainfall is minimal, and the sea is generally calmer, creating ideal conditions for enjoying the beach and its surroundings to the fullest.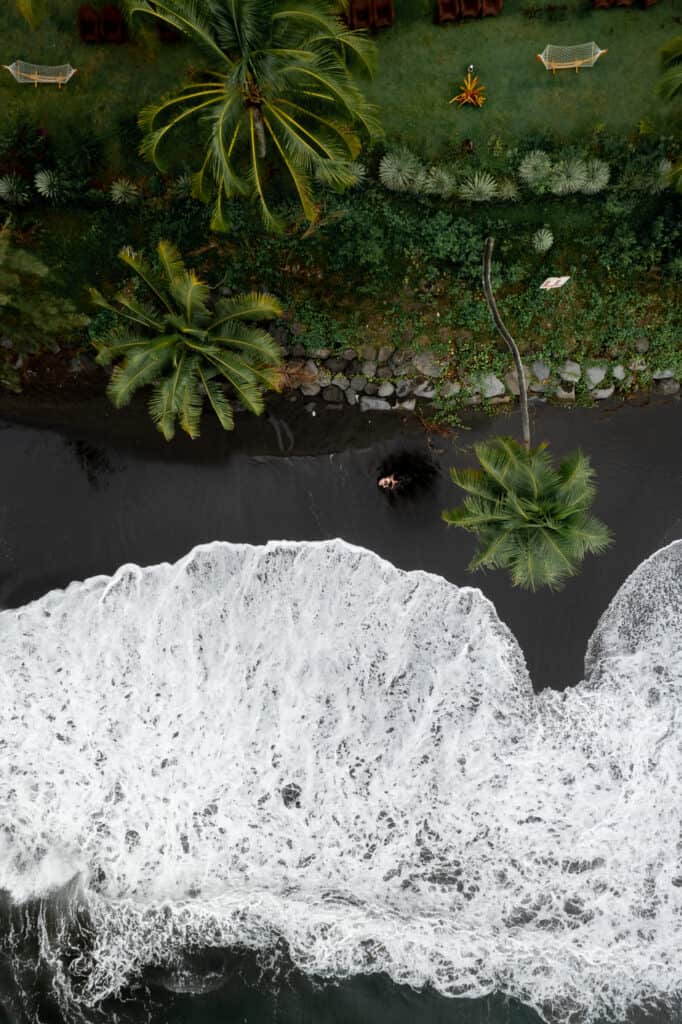 Exploring Beyond the Beach
While the black beach itself is undoubtedly a highlight, the wonders of Tahiti extend far beyond its shores. During our stay, we discovered a plethora of activities that enhanced our romantic getaway:
1. Hiking Adventures:
The island's interior is a paradise for hikers. We embarked on invigorating hikes through lush landscapes, revealing breathtaking vistas, cascading waterfalls, and exotic flora and fauna.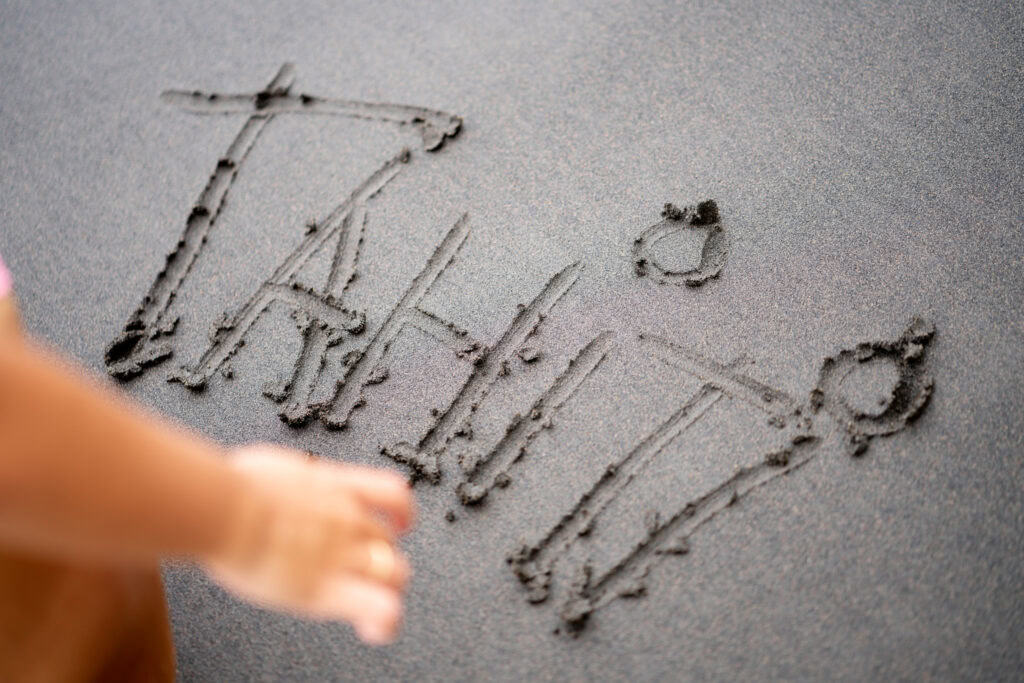 2. Village Immersion:
The main village near the beach offers an authentic taste of Polynesian culture. We strolled through vibrant markets, savored delicious fruits, although French Polynesia is not as vegan friendly as we thought.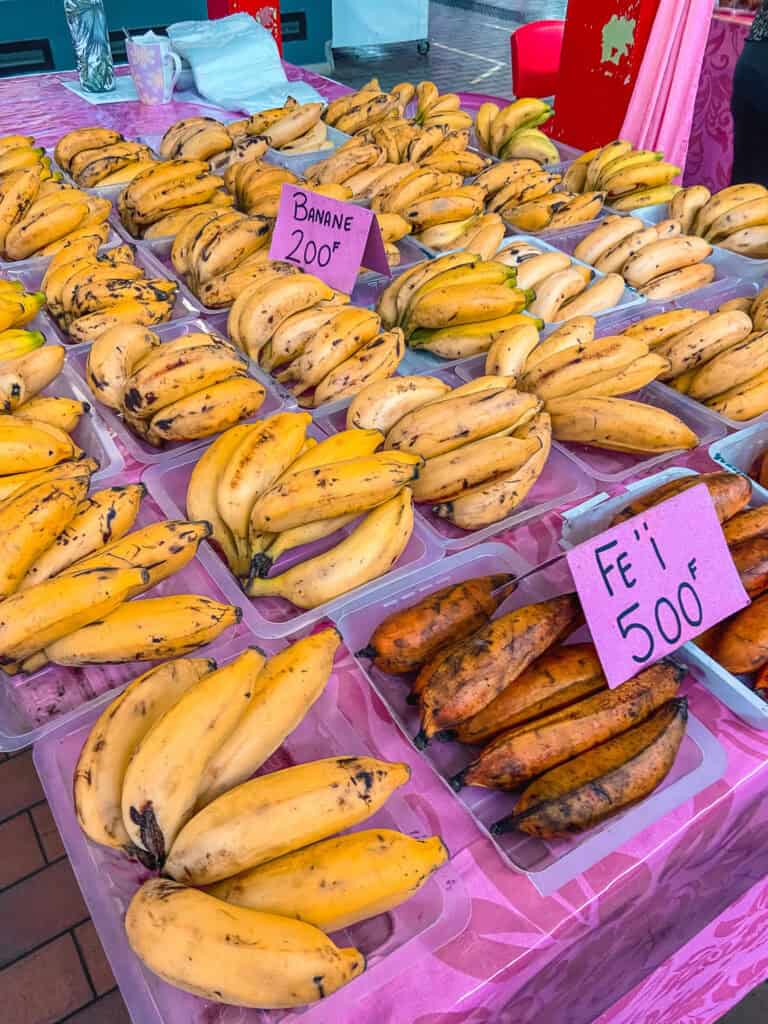 Remember to engaged with the friendly locals, and discover their way of life.
3. Serenity by Our Airbnb's Beach:
Our Airbnb led us to an undiscovered haven – a secluded and serene beach. Here, we basked in the embrace of gentle waves, soaked in the sun's warmth, and relished in the tranquility of the moment. This hidden gem became our personal oasis of bliss.
4. Water Adventures:
While the black beach might not be ideal for swimming, the surrounding waters offer thrilling opportunities for snorkeling, diving, and even paddleboarding. Exploring the underwater wonders allowed us to witness the vibrant marine life that calls Tahiti's shores home.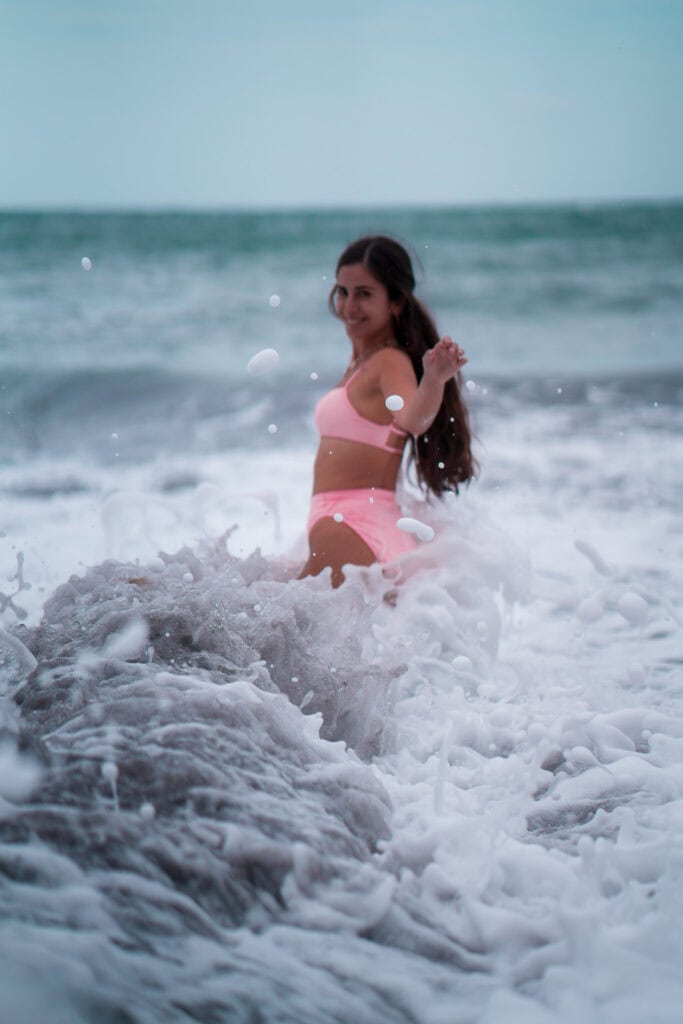 An Unforgettable Chapter of Love and Adventure
Our honeymoon in Tahiti was a chapter of our love story that will forever remain etched in our hearts.
From the captivating allure of the black beach to the exhilarating hikes and authentic village experiences, every moment was a celebration of love, togetherness, and the unparalleled beauty of this tropical paradise.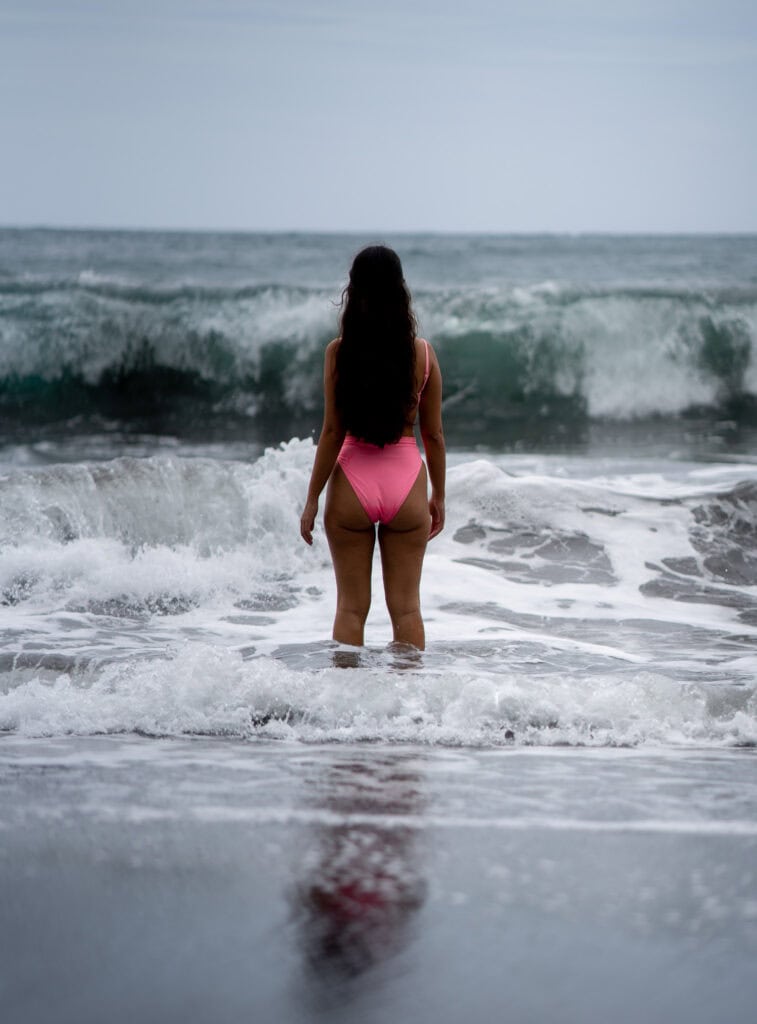 As we reveled in the charm of hidden gems and embraced the island's enchantment, we knew that this was just the beginning of a lifetime filled with shared adventures.
Tahiti's unspoiled beauty gifted us with memories that will forever remind us of the magic we discovered hand in hand.
Heading to Moorea next? Read our stay at a luxury hotel in Moorea here