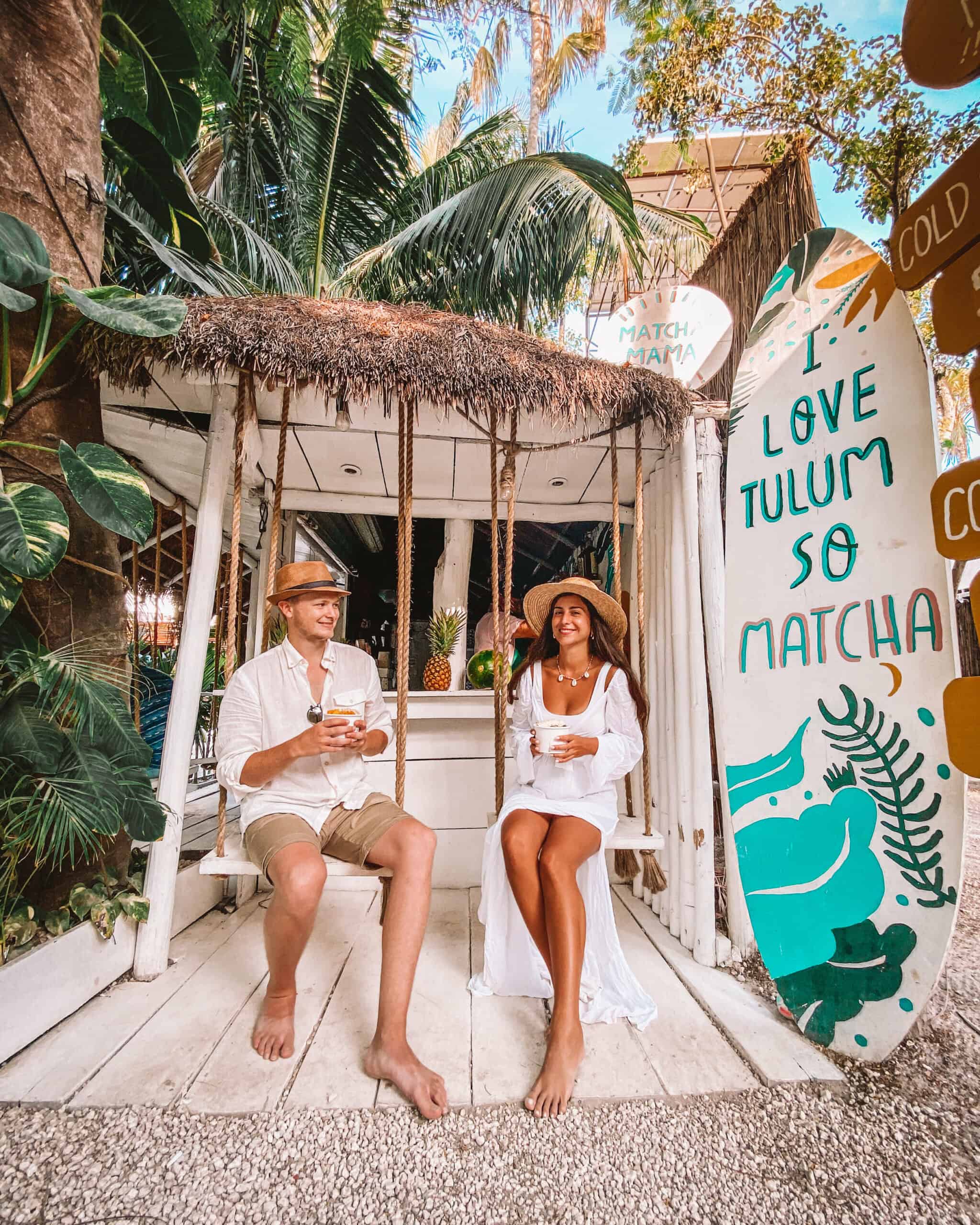 Where To Eat Vegan Food in Tulum
Tulum reminds us of Bali so much, eco and vegan friendly. We were lucky to try all these cafes listed below and today I am sharing them with you.
It is located at the end of Tulum Pueblo, we came here at least 3 times as the guacamole and burritos were so good!.
First time we came was after visiting Cenote Cristalino & Escondido for lunch.
They have a lovely sitting outside, furniture is white, giving it a very bohemian vibes.
Tip: Try the vegan burrito with cacti (250 pesos) and the guacamole (90 pesos)
We also came here a few times during our stay in Tulum because they were delicious!
There are two, one in Pueblo and one in the beach.
I loved the peanut butter smoothie bowl! They are quite expensive, especially if you have them in the one located in the beach. Prices can vary from 7-14euros for a smoothie bowl.