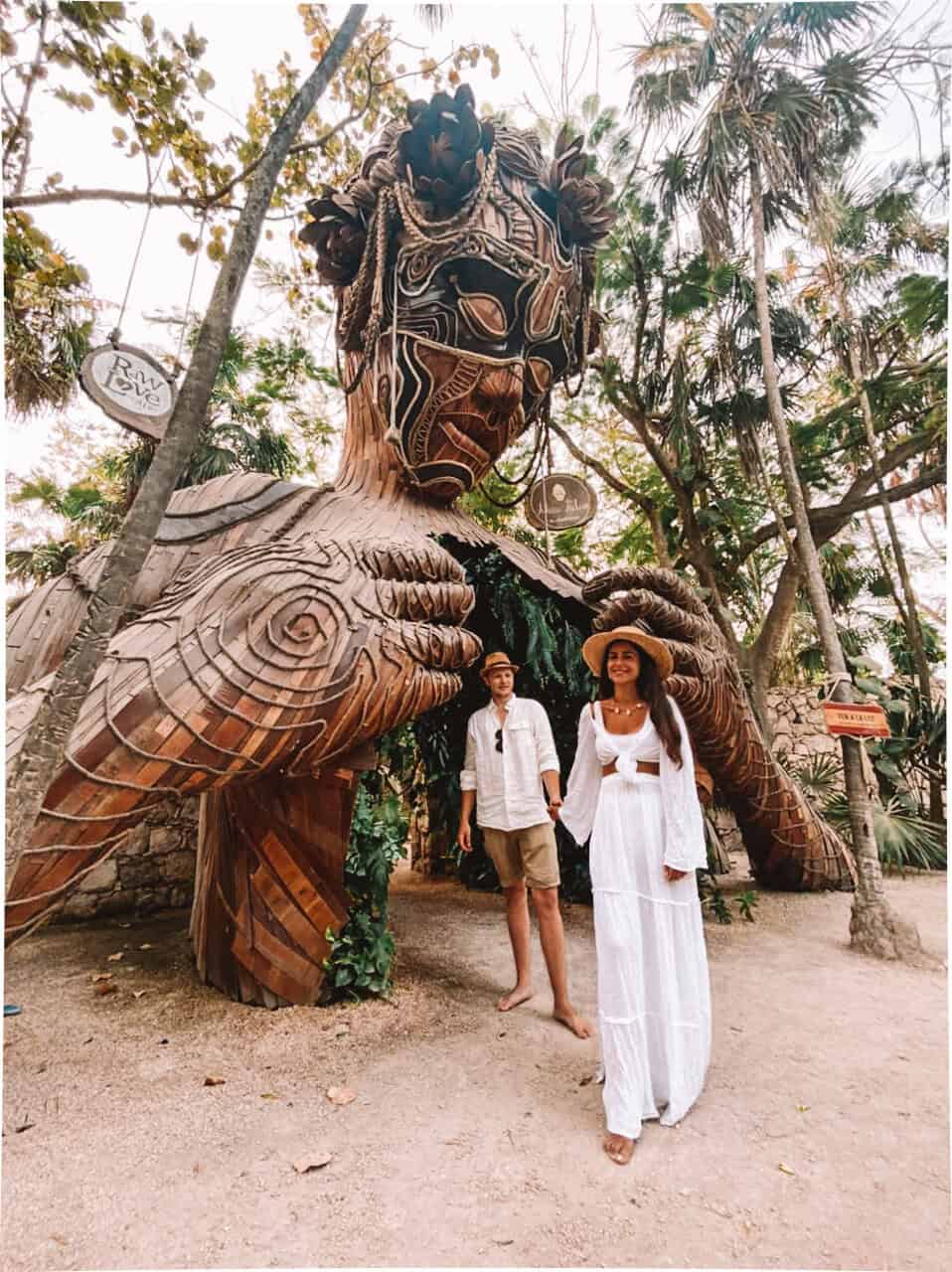 Tulum Explored: 12 Romantic Things To Do
Tulum Ruins
Tulum ruins are located 20 minutes by bike from Tulum Pueblo, around 7 minutes by car.
Visiting this beautiful place is a must if you come here, but make sure to come early to avoid the crowds as dozens of tourist buses will arrive after 9.30 am.
It costs only 3-4 $ to enter, I would recommend hiring a guide if you want to know about the history, its not expensive and totally worth it. Don´t forget the sunscreen!
Due to Covid both beaches at Tulum Ruins are closed, but you can still enjoy them from the view point.
Tip: If you come by bike, leave it right where you by the tickets and you will save 15 mins walking!
Rent bicycles
For us renting a bicycle was perfect. We paid 5-7$ a day and used to go to Tulum Ruins, cenotes, beach area and all around the village.
Renting a taxi in Tulum is very safe, but it can be very pricy, so you will save so much money by renting a bike like we did.
Best places to rent bikes are Bike Studio 14 (we came here) and Ola Tulum (If you book it in advance they may bring the bicycles to your hotel
Day trip to Chichen Itza
We came to Yucatán are for two days, but you can perfectly come here as a day trip. You can join a group tour for 60-80$ or rent a car and go on your own.
The entrance fee is around 25$ per person and an extra 25$ if you want a tour guide.
We stayed in a hotel 5 minutes walking from the ruins but people usually stay at Valladolid, the main closet village to Chichen Itza, it takes around 30-40 minutes by car to get here.
Oh, remember trips and drones are not allowed, they will check all your bags. Lockers are available too.