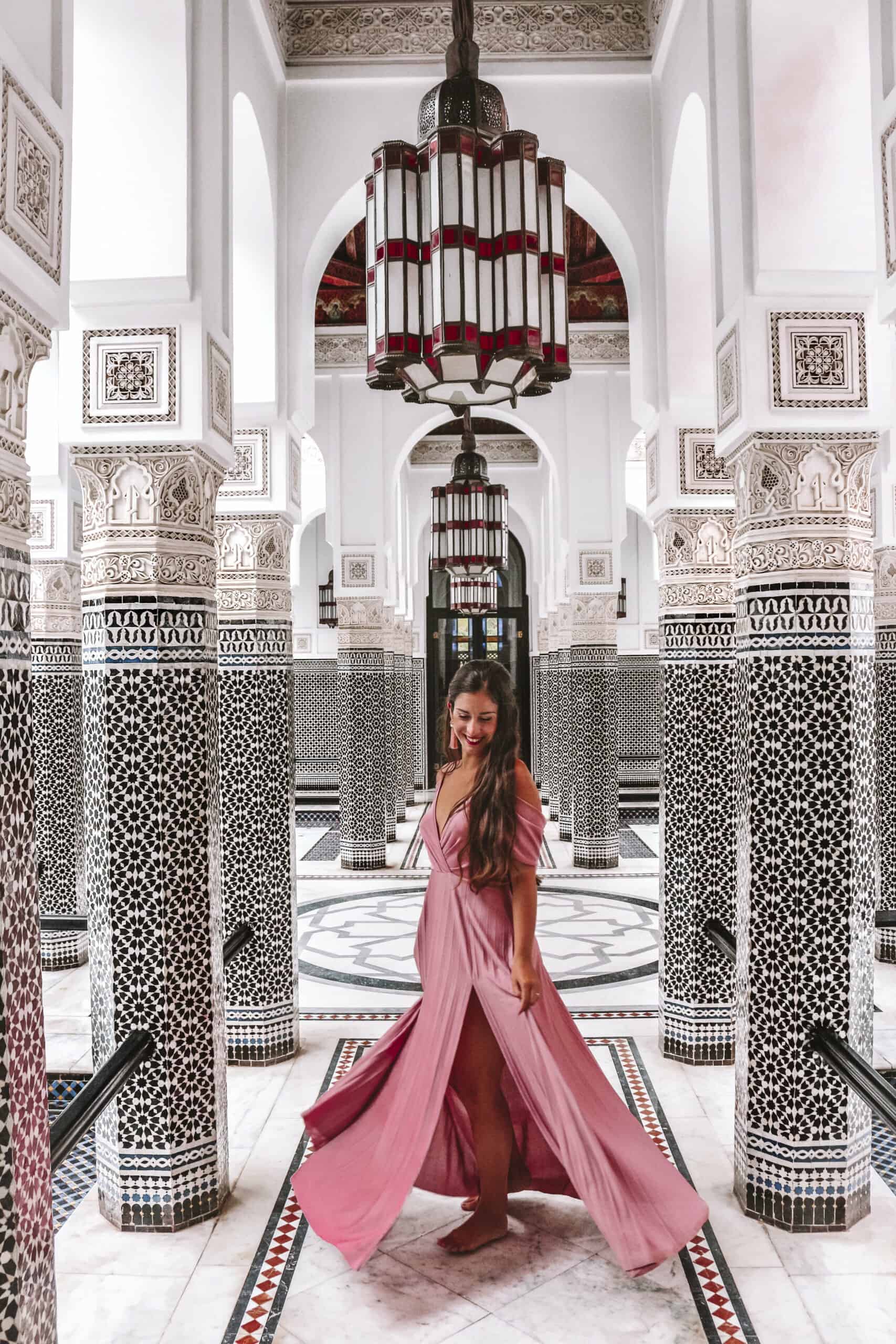 Marrakech 6 day Itinerary Travel Guide
You've booked a flight and now you are wondering, where do you go and what do you see? This can be the hardest decision to make! That's why I decided to share our 6 days itinerary from a few months ago in the city. One week in Marrakech was just perfect, enough days to see everything and visit some villages. Of course, if you don't have one week, I would recommend at least four days to enjoy the city.
This is a 6 day itinerary for Marrakech, if you are looking for an updated Romantic Weekend in Marrakech, including romantic stays click here
Also, if you are looking for a exclusive guide about where to stay, either if you are looking for a resort or a Riad, READ OUR GUIDE HERE
Day 1 Explore the crazy world of Marrakech
Spend a full day exploring the colorful streets of Marrakech. It's one of the most evocative cities in the world and a complete assault on your senses. Walk around the Souqs and stop for a quick bite at Café Des Epices, I'd recommend you the juices and the vegetarian sandwiches (If you are vegan order it without butter) really tasty! After lunch you can explore the little square and stop in the famous spice shop that you may recognize from instagram. That's where we bought our spices. Don't be afraid to get lost in the streets to discover all its secrets. As the sun comes down, Jemaa El Fna comes alive and is a must if you want to try authentic Moroccan food. Be aware that you will find chained monkeys and snakes, I'd recommend you stay away from them, as it's animal cruelty.
Day 5 Organize a trip
We organized two other trips to Ouarzazate and Ourika Valley, you can also spend two days in the desert. We booked them at our riad, they are usually 20-30$ per person. Just make sure they will take you on a 4×4 as the roads are not that good.