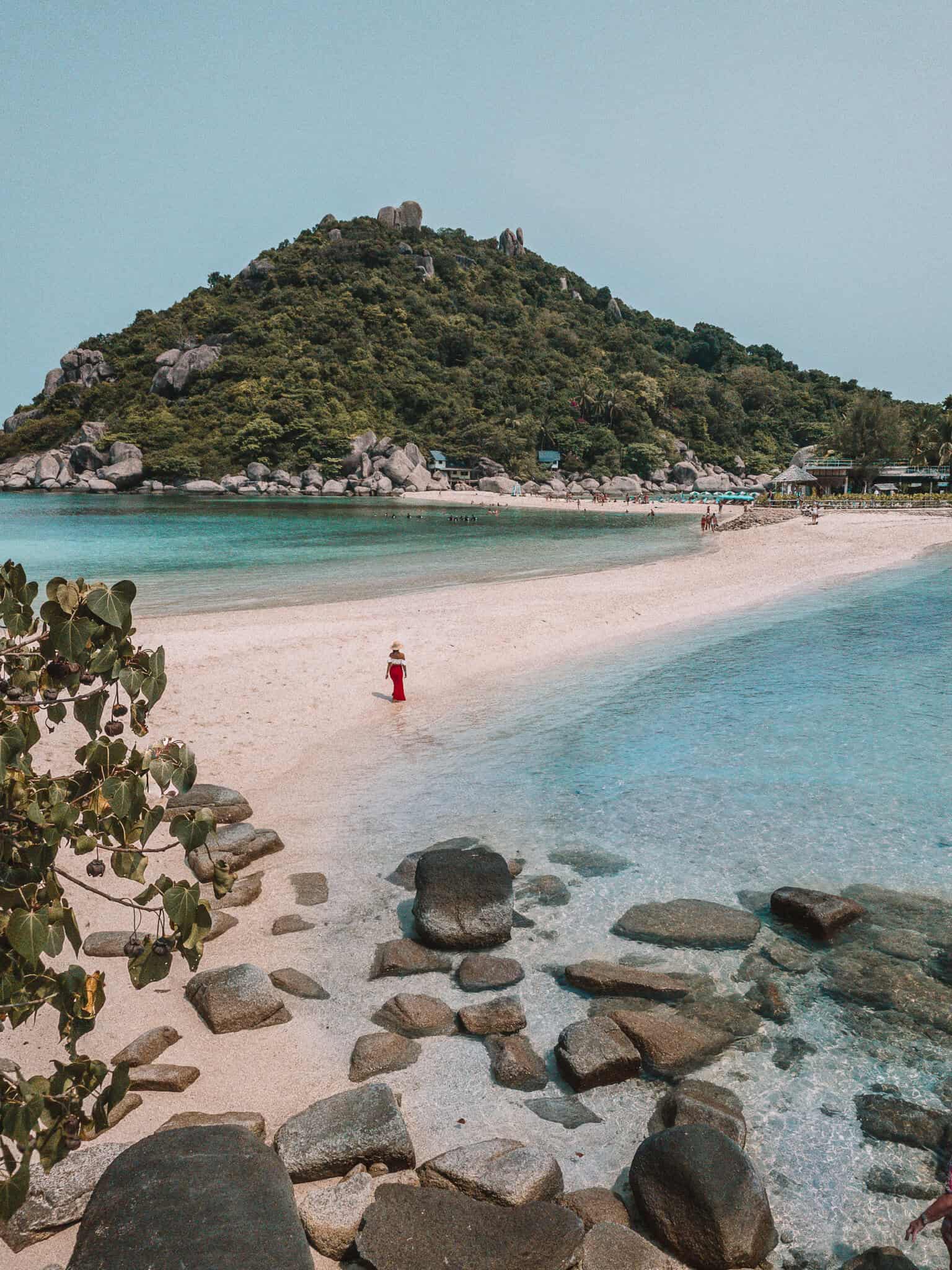 Koh Tao Adventures Unveiled: What To Do on Thailand's Enchanting Island
here we areagain! Ready to share with you one of my favorite places in the world, Koh Tao! You will find all the things to do, where to stay and what to do!
How To Get Here
Let's start from the beginning, where is Koh Tao and How do I get here?
We wanted to visit somewhere beautiful and tropical in Thailand we we could enjoy the beach, go trekking and that wasn't too busy as some islands in the country.
Koh Tao is an island in Thailand and is part of the Chumphon Archipelago on the western shore of the Gulf of Thailand. It covers an area of about 21 km2 and it's famous for scuba diving and snorkeling.
To get here you have basically 3 options:
The easiest way is to fly to Koh Samui and then get a ferry to Koh Tao for around 3hours.

If you can't find flights to Koh Samui or they are too expensive you can go to Surat Thani by bus or airplane and get a ferry to Koh Tao, it will take around 7hours as it stops in Koh Samui and Koh Pha Ngan.

Get a ferry from Bangkok (bus+ferry) to Koh Tao, I think this was around 9-11hours and it's over night.
What To Do
We stayed over a week here and we divided our time in two areas, half week in Chalok Baan Kao Bay, which is more tropical, less busy and better beaches and Sairee Beach, the main and most touristy area in Koh Tao, most of the beach bars and restaurants are here, the beach is nice but not as clean as the other area.
Also, if you are not afraid to rent a motorbike you can move easily between them as it only takes 15 minutes!
John-Suwan Viewpoint
We visited the viewpoint while we were staying at Chalok Bay, we went talking and took us 15-20 mins to the starting point, you can also get a bike and will take you only 5 mins.
Once you get to the entrance you will need to pay an entrance fee, around 3-4$ and a complimentary water if you want.
With the ticket you can also access to a beach on the left side on your way down.
Be aware visiting the Viewpoint is not as easy as it looks on instagram! It's difficult to get to as you will need to climb rocks with just a rope, bring comfortable shoes, water, sunscreen and think it twice if you are scared of heights or if you travel with kids.
Once you climb the rocks and trees you will find a rock looking to an impressive view! There's a big cliff below! Don't get close to it, especially if it's windy.
We brought our own equipment to snorkel in every beach we went but we didn't want to go deep as we didn't know about currents and wind, we felt safer with them.
I think it was the last stop when we went to Shark Bay, here the coral reef was dead.. or that's how it looked to me, but we saw many reef sharks going around us and the feeling was amazing!! Can't wait to show you those photos soon.
La Carotte Qui Rit
Delicious bowls next to Sairee beach, if you want to eat healthy and enjoy a smoothie Vegeta Bowl is your place. It's perfect for lunch or dinner. Bowls are around 5-8$