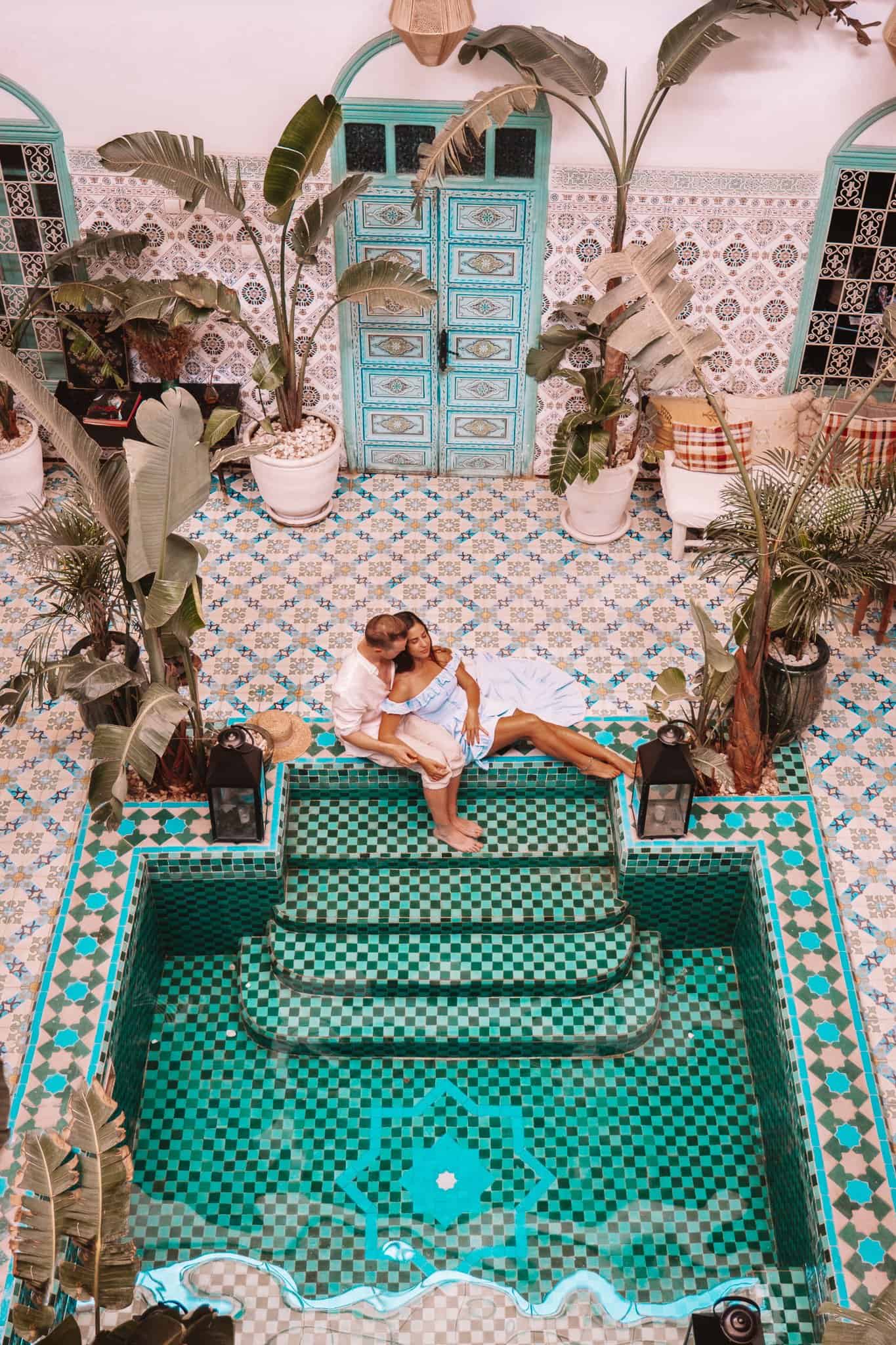 Romantic Marrakech Stay: Luxury resort, Riad, and Desert Adventures
During spring we visited for a third time Morocco, this time we spent a long weekend in this wonderful city and stayed in different locations that were on our bucket list for so long.
If you have read our blog, you may have seen we have a Marrakech Travel Guide for 1 week & a Blog Post Where To Stay in Marrakech
In this guide we will tell you about our weekend and the 3 different places we stayed in, a 5 star hotel, the desert & a famous Riad.
We stayed at this amazing hotel that was in our dreams for so long. We loved the architecture of this building and always wanted to stay here.
We got invited to stay with them and couldn't say no. The bedrooms are very spacious, the pool is enormous, it even has a pool bar inside where we had 2 cocktails inside the water.
The breakfast buffet was very good and included lots of vegan and gluten free options which we loved.
We were lucky enough to visit some of the villas at the palace to take some photographs and they are all breathtaking.
Scarabeo Desert Camp
We didn't have enough time to stay over night in the desert and visit the sand dunes so we decided to pay a day visit to this wonderful camp at the Agafay Desert, which is a rock sandy desert only 40 minutes driving from Marrakech.
It was our first time in the desert and we were very surprised! The location was amazing and loved the pool at the bottom of it.
Looking for a Marrakech Travel Guide & What To Do? Check our full guide here
Then we spent the rest of the day by the pool and walking around the camp to explore it and take some photographs.
If you've heard of Marrakech, you've probably heard of this Riad before. It is probably one of the most beautiful ones, and it's not just the photos. It is even more impressive in person.
Be Marrakech is divided in two little Riads and a common rooftop where you can join a yoga class or just enjoy your morning tea.
Staying for a few nights here it's totally worth it as the Riad is really impressive.