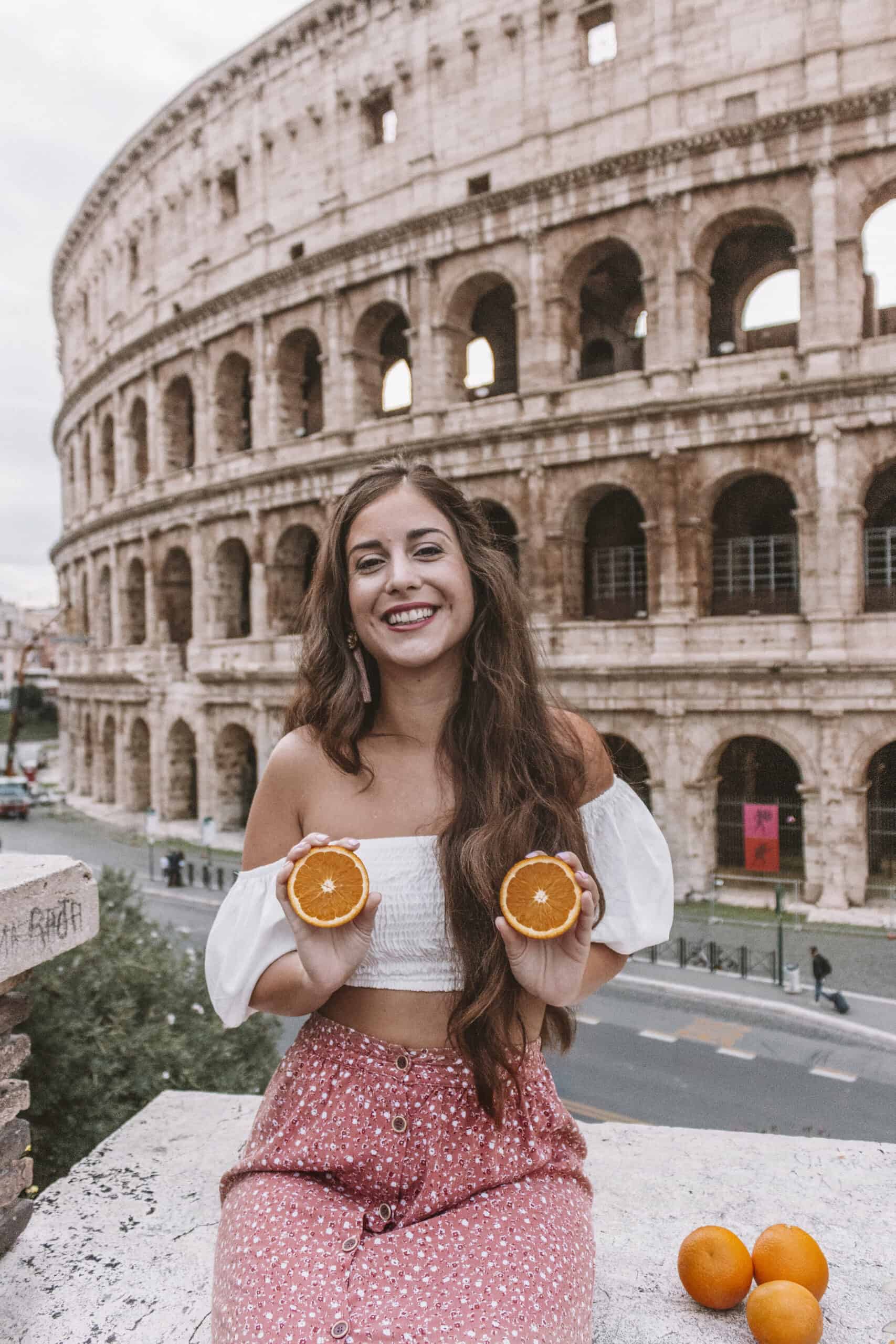 Rome 5 day itinerary Travel Guide
It was our first time in Rome and it has stolen our hearts. Today I am going to share with you the same itinerary we did in 4 days to help you organize your trip and cover everything. If you have less than 4 days, I would recommend to spend at least 2 full days to not miss anything.
For an updated post go to our recent trip to Rome -> A romantic weekend in Romehttps://www.bohoandsalty.com/blog/romantic-getaway-to-rome/
Day 1 – Walk around
We booked an apartment on Airbnb that was near the Colosseum, next to Cavour metro stop. We like to book with them so we can cook our meals at home and save some money, as cities tend to be a bit expensive.
We arrived in the morning and took the metro to our Airbnb, left our things and decided to explore the city before planning anything else. We usually walk around and check where the supermarket is, things to visit that are nearby and restaurant that we may like. I'd recommend you to check first on Google or TripAdvisor as sometimes they are tourist traps and you end up spending a lot of money for very bad food.
After going shopping we decided to go out for dinner and we found a little restaurant called Gli Angeletti. We were looking for a place with vegan options and it was the only one we could find, it turned out to be delicious! We actually went here two more times, it was one of the best pasta I've ever had, and for a good price.
Day 2 – Fontana Di Trevi and a walking tour
For our photos we prefer to get up at sunset and be the first ones to get there. If you want to get a good photo at the fountain we recommend it, you can check online at what time is sunset and be the first one! Although it started to get busy at 6, so it was difficult to get a good one.
Every time we visit a city we like to do at least one free tour with local guides. You can find it online and after the tour is finished you decide how much you want to pay them. It is the best way to know a city than just walking around, and learn more about history that we may have forgotten since school.
We did two different tours, one of the Vatican, Sant Angelo Castle, the Spanish steps, Popolo Square, the Pantheon and the Trevi Fountain and then one of the Colosseum, Roman Forum, Navona Square and all the ruins and buildings that are near it. We also tried to get into the Colosseum but it was all booked for months! Make sure your tours include all the important locations.
ip: If you arrive before 9.30 you will have the walls above the colosseum for yourself.
Day 4- The Vatican
On our last full day we decided to go early to Sant Angelo Castle for some photos and then explore the area before going into the Vatican.
We booked the tickets two months ago and chose lunch time as we thought it wouldn't be too busy, which it wasn't, until it was around 4-5 that it was so busy we could only walk on one side of the museum, I have never seen so many people in one place! We stayed until the last minute to see every single place, we also got the audio guide to explain us more about it.
We finished our tour in the sistine chapel, what can I say, the place talks for itself. By far one of the most beautiful chapels I've seen, it was so beautiful.
After the Vatican we went to our favorite restaurant in Italy, Flower Burger, it's a vegan restaurant that serves delicious burgers with different colors, you can choose pink, blue, even black!
Tip: Best time to visit it is at sunset as everyone is already leaving.
Day 5- Airport
Our flight was at mid day, and we could not leave without trying the most famous restaurant for vegan food. Il Refugio Romano (right next to the bus station). I had so many vegan options that I didn't know what to choose, they recommend us the vegan carbonara and the vegan cheese pasta, and some sides. It was delicious! Can't wait to go back to try their pasta again!
If you are vegan or vegetarian take a look on Happy Cow for more places to eat or where to find the best ice cream!