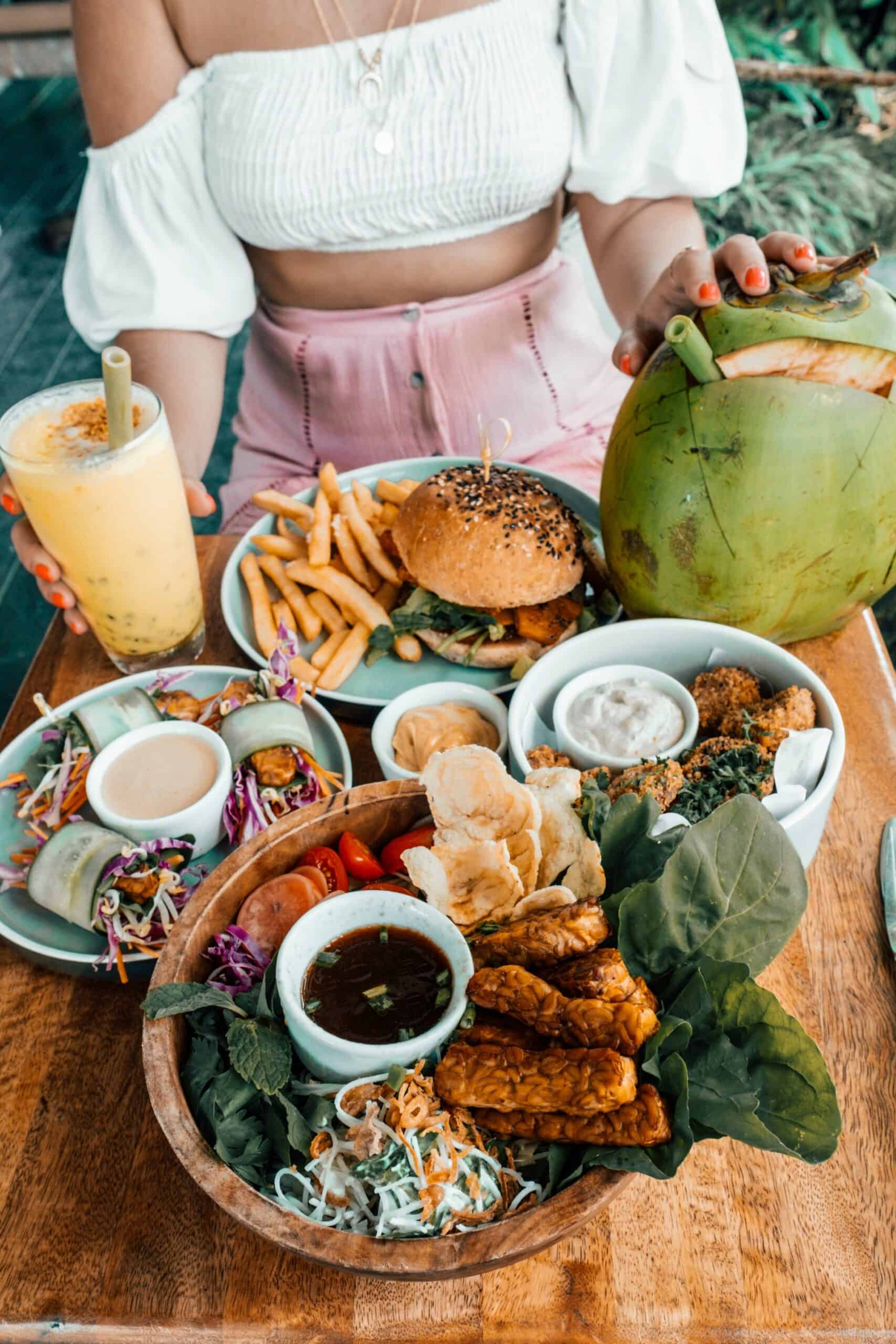 11 Best Vegan Cafes in Canggu
Canggu was our first stop in our 3 week trip, less busy than Kuta and Seminyak. Known for its hipster cafes, surf and pool hotels.
We spent a total of 5 days discovering every single corner and we even didn't have enough time to see everything we wanted!
In this list you will find all the things you can do in Canggu and don't miss anything.
1. Relax watching sunset in the beach
Berawa y Batu Balong ( Old Man's) They are the main yellow sand beaches, usually very crowded. You will find many bars right in front of it.
Echo Beach  is another beautiful beach with black sand, it is a little more hipster compared to the others with modern bars and surfers. It is usually not very busy so it is perfect to watch sunset.
The last one is  Munggu Beach. This beach is a farther than the others it would be the best option if you have a scoter and go there for a swim as you will be alone with locals. The water tends to be very calm here and you will see balinese people fishing during the day.
2. Pura Tanah Lot Temple
Pura Tanah Lot is the main temple of Bali. It is in the outskirts and you will need to rent a bike or a car to visit it. It is very popular among tourists as it's located in a cliff! Even then, locals still come to worship the Bali Sea gods.
3. Eat Healthy Food
Canggu was FOOD HEAVEN, we found so many delicious and beautiful cafes that even if we were here for a month we couldn't even try all of them.
If you are looking for yummy healthy options this is the place for your.
We ordered the vegan buddha bowl, cauliflower wings, gado gado rolls and the portobello burger.