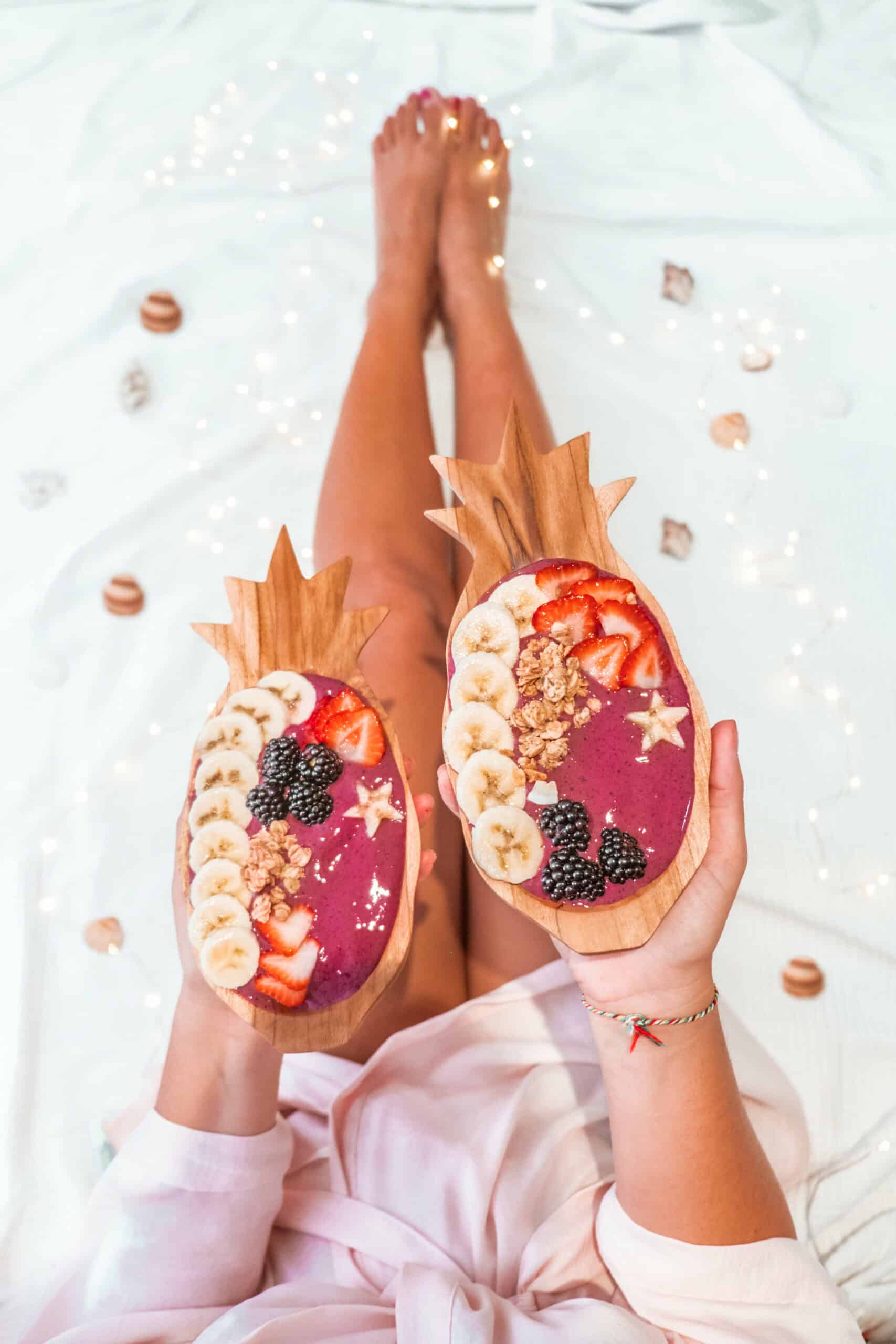 Smoothie Recipes in Eco-Friendly Bamboo Bowls
Hello everyone!
As many of you asked me about our pineapple bamboo bowls and the recipe, I decided to create a blog post and explain it all!
This recipe is very easy to make and it's perfect for summer hot days! We recommend using bamboo or coconut bowls instead of plastic, trying to reduce our plastic use.
If you love them, read our travel guides from Indonesia where we got these bowls here
INGREDIENTS
– 2 or 3 frozen bananas
– 1 cup of frozen blueberries
– 1/2 cup of frozen raspberries
– 1/2 cup of strawberries, can be frozen ones too.
– Fruit or granola to decorate it as you like!
– 1/2 cup of veggie milk, I used soya milk.