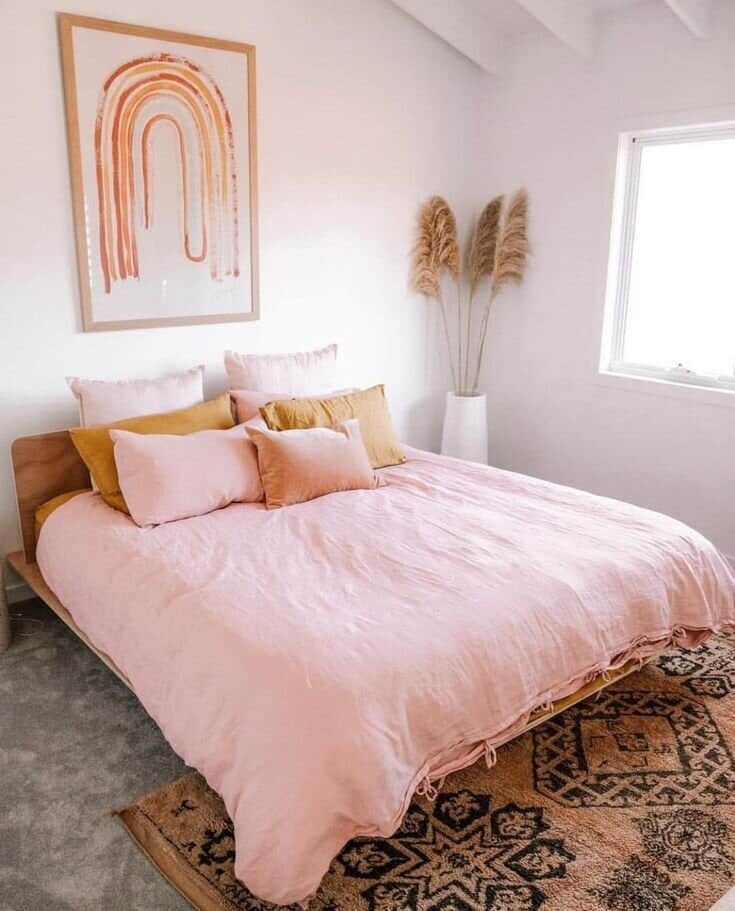 7 Boho Ideas For Your Cozy Bedroom
Now that we are planning on moving to a new house and finally decorating as we always wanted, we are ready to share our Boho Decor Ideas and our favorite Instagram accounts so you can get some ideas as well!
If you include these 7 steps into your bedroom you will have a dreamy beautiful place that you won't want to leave ever again!
Warm & Cozy
The bedroom is one of my favorite places in the world! It actually helps me so much to sleep to have a tidy bedroom and a mix of warm tones so I can feel relaxed, I'm sure I'm not the only one.
We love painting our walls in white so it looks more minimal and then bring some colors with blankets, pillows or the sheets.

Rattan or Bamboo Hanging Lamps
I love rooms that get a lot of light and with a beautiful natural color lamp. It will make it nicer and more sophisticated.

Get a Rug For Your Bedroom
Rugs makes your room looks cozier and wanting to spend more time there and let's be honest, it looks much better!
For your bedroom you want to use earth natural colors, from pinks and creams to dark warm oranges.
Here are some of my favorite rugs that are in my wishlist with difference range of prices.

Plants, Plants and More Plants
I love having plants in my bedroom, on my night table, on the floor or hanging from the ceiling.
There's a study that was carried by NASA to test which plants were able in any way to purify the air (It doesn't mean it will or that will be a small percentage).
Some of these plants will be an excellent choice for your bedroom
Snake Plant

Chinese Money Plant

Aloe Vera

Spider Plant
Pillows & More Pillows
I love pillows, especially the big ones orange, yellow or white! Also ethnic pillows will look great too but I prefer them on our coach. For the bedroom is better when they match our sheets and inspire calmness.
A Nice HeadBoard
Choosing your headboard can be very important as it will be the first thing people will see in your bedroom and it will define your personal style. Don't be afraid to be creative and give your bedroom its own personality 🙂
I love natural colors, wood, bamboo or rattan are my favorites. Here are some of them.