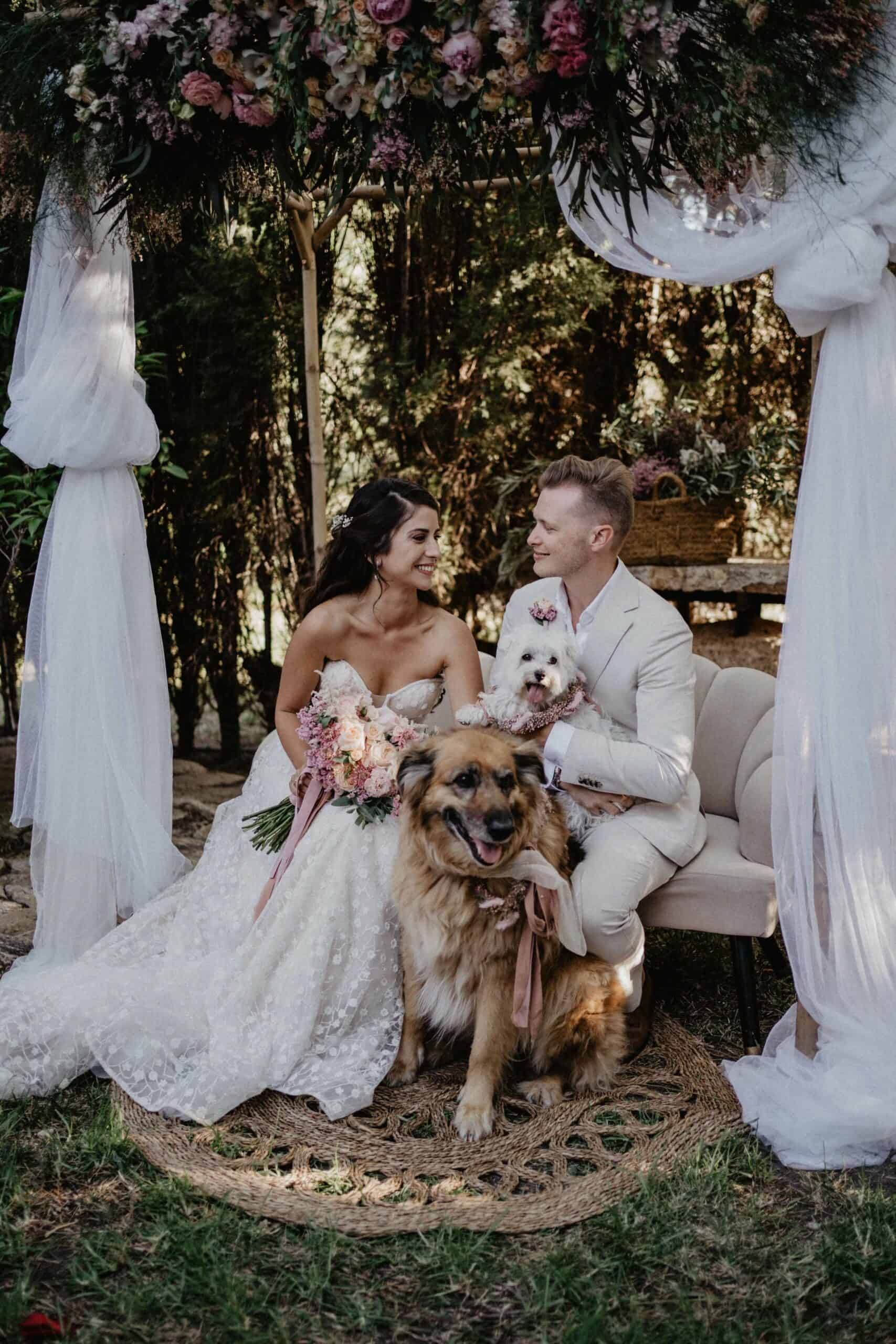 Vegan Wedding in Spain: Tips and Personal Insights
One of the most important days of our lives was on the 11th of June when Chris and I got married.
It was such a beautiful day and today we are going to share it with you.
We wanted this day to be unique and represent us that is why it was a bit more different compared to other traditional Spanish and English weddings with hundreds of guests you don't even know.
Therefore if you are looking for some inspiration about a boho, romantic & vegan wedding keep reading.
We are also sharing an approximate budget for a small vegan wedding like ours.
If you are also looking for inspiration & tips about Pre Wedding Photoshoots you can check ours here
Ceremony
We had around 70 guests which is pretty small for a Spanish wedding.
We had been looking for weeks for a venue but couldn't find one that we truly liked.
One day walking our baby dogs we saw this hotel in our village up in the country that we have always loved and decided to ask them if they would consider to let us celebrate our wedding there.
The moment we saw where the ceremony would take place we fall in love with it. It was so romantic and felt like a fairytale. We wanted to be in the outdoors, surrounded by green and our dogs as well.
Some of you may know that Chris and I met 7 years ago in Amsterdam in a common trip with my cousin who is also Chris best friend.
A few months ago we asked him if he would officiate the wedding as he was a very person in our relationship. He agreed even if it was a very big responsibility! It turned to be wonderful and people loved it!
We even had some close friends say some beautiful words.
Check our Pre wedding Photoshoot here
Add a modern touch to your wedding: We had a flutist & guitarist play songs like modern girl, sign of times, perfect, shape of you and any Ed Sheeran song!
Our wedding was fully vegan. We wanted to represent us, and serving something that we wouldn't eat, didn't feel right.
It took us a long time to find a catering that was willing to help us organizing a full vegan buffet as Spain is not as vegan friendly as other countries. Finally we found Olive Catering
Here are some of the things we served that may help organize yours.
Starters
Hummus

Different kind of focaccia

Guacamole

Veggie homemade Chips

Seitan Tacos

Mini Burgers

Vegan Cheese board from Mommus

Fresh gazpacho and soups

Fruit & Nuts

Vegan quiche