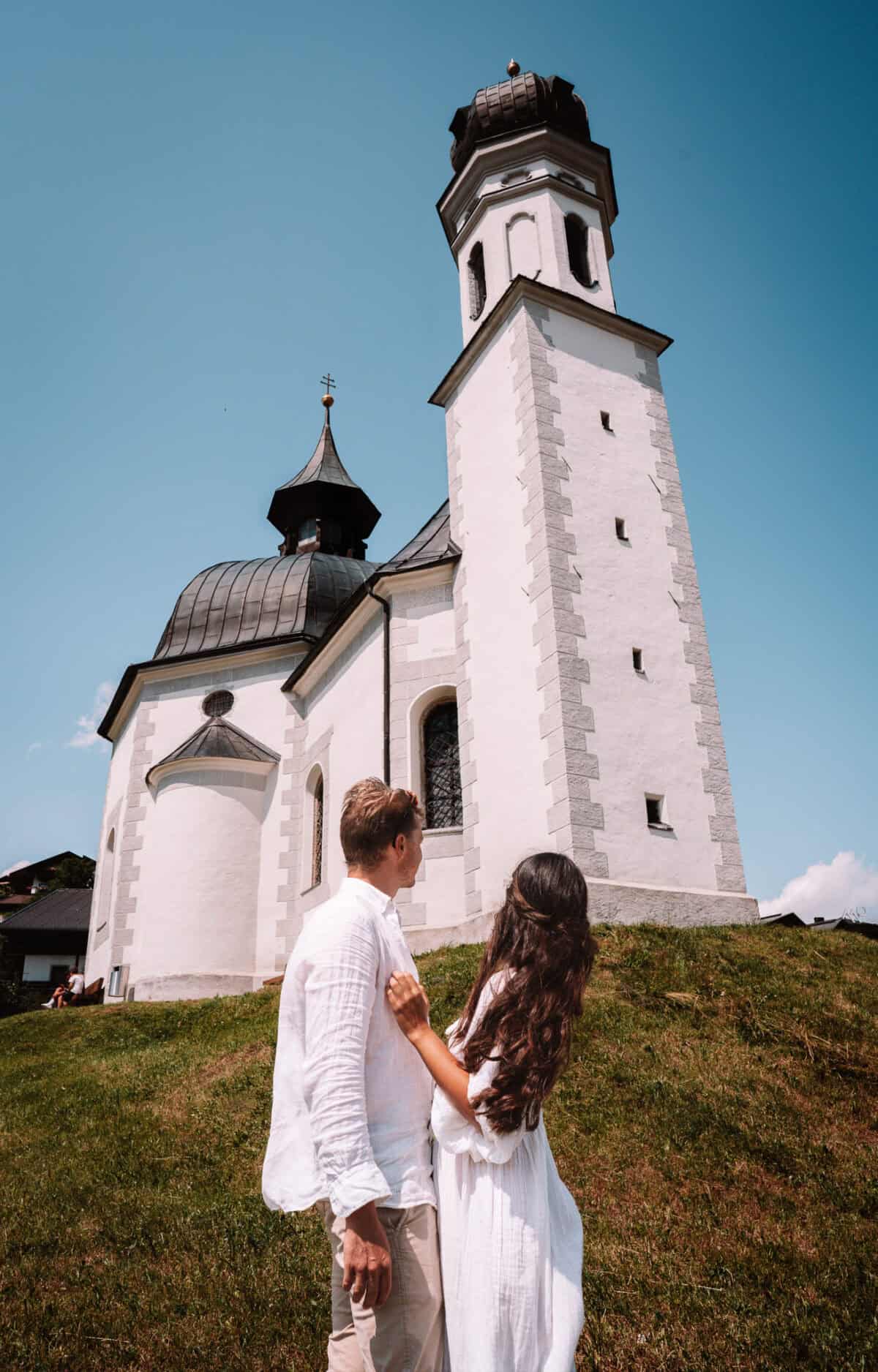 1 Day Trip To Seefeld, Austria
Nestled amidst the breathtaking Tyrolean Alps, Seefeld, Austria, is a charming village 30 minutes away from Innsbruck that effortlessly transitions from a serene summer paradise to a winter wonderland.
This picturesque destination offers an array of activities and natural beauty, making it an ideal day trip for travelers seeking year-round adventure.
Where is Seefeld?
Seefeld is located in the Austrian state of Tyrol, approximately 17 kilometers northwest of Innsbruck.
Its central position in the heart of the Alps provides convenient access to this alpine haven. Whether you're in Innsbruck, Munich, or even further afield, Seefeld's enchanting landscapes are just a short journey away.
How to Get Here:
The Seefeld Train Station is well-connected to major cities in Austria and Germany. Regular train services make it accessible and a picturesque ride through the Austrian countryside.
If you prefer a road trip, Seefeld is easily accessible by car. The drive is scenic, taking you through lush valleys and winding mountain roads.
Located 2:30h away from The Dolomites, read about the Best 8 Hikes & Lakes here
Activities for Spring/Summer:
Hiking Trails: Seefeld boasts an extensive network of hiking trails suitable for all levels of hikers. Explore lush meadows, pine forests and pristine alpine lakes.

Mountain Biking:  From leisurely routes to challenging downhill trails, Seefeld offers a biking experience for every skill level.

Golf: Tee off at one of Seefeld's golf courses, surrounded by majestic mountains. It's a golfer's paradise in the heart of the Alps.
More information about the Golf Course here
4. Swimming: Cool off in Seefeld's lakes or indoor swimming facilities. Enjoy a refreshing dip and bask in the serene surroundings.
5. Day Visit To Innsbruck: Located less than 30 minutes away. Read here everything you can do at this amazing city
6. Drive to The Dolomites next: Located 2-2:30h away from Seefeld. 
Discover The Best 8 Hikes & Lakes at The Dolomites here
Activities for Winter:
Skiing & Cross Country: Seefeld is a mecca for winter sports enthusiasts. With a variety of downhill slopes and cross-country ski trails, it's perfect for skiers of all levels.
Only located 30 minutes from Innsbruck, Austria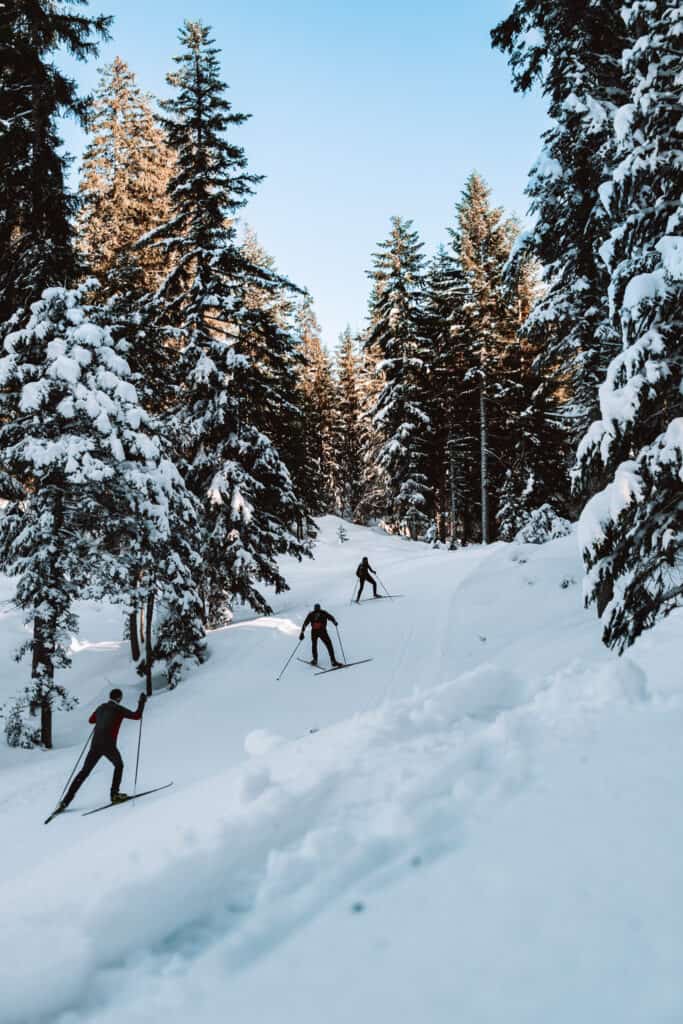 2. Snowshoeing: Discover the winter wonderland on snowshoes. Explore the pristine snow-covered landscapes and relish the peacefulness.
3.Ice Skating: The village center features an enchanting ice skating rink. Glide gracefully under the starry night sky.
4.Après-Ski: After an exciting day on the slopes, unwind in one of Seefeld's cozy après-ski bars or enjoy a warm drink by the fireside.
5-Enjoy a Spa Day: There are numerous spas around the city where you can relax after a long day skiing
6.Christmas Market: Every year you will find a small market at the main square, perfect for families and friends
7.Ice Sculpture Competition: During the Winter Festival (Check for Dates) there's an ice sculpture competition. 
8. Go for a nature walk: There are numerous winter paths you can follow and enjoy the fresh air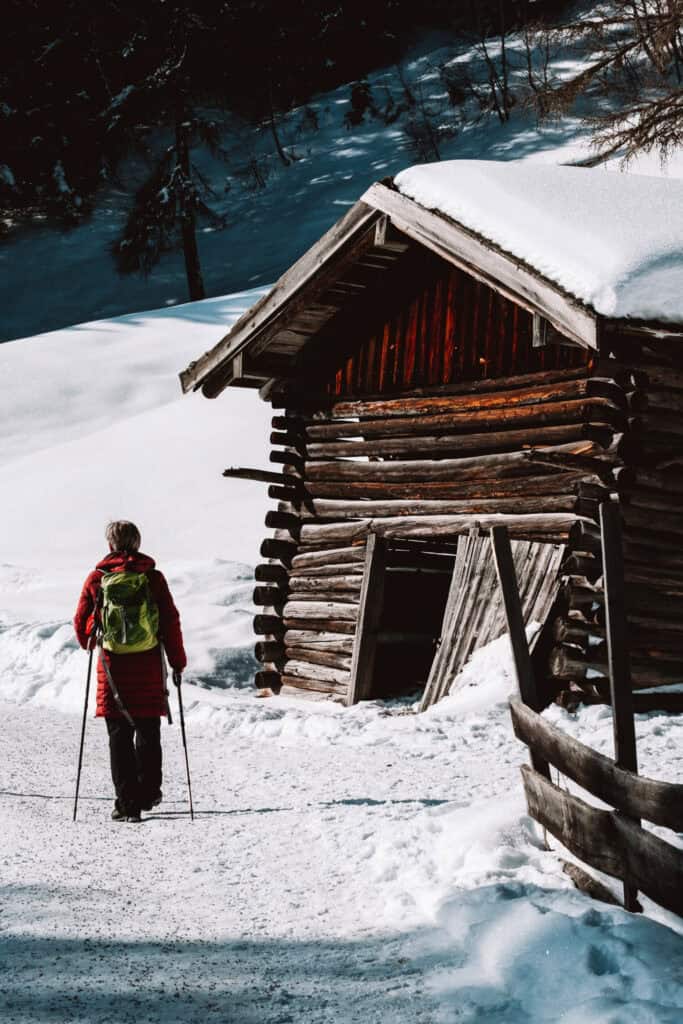 Seefeld, Austria, is a destination that unfolds its magic throughout the year, promising unforgettable experiences for day-trippers and those who choose to stay a while.
Read about What To Do in Innsbruck
Whether you visit during spring/summer or winter, this alpine gem never ceases to amaze with its natural beauty and outdoor adventures.
Where to Stay in Seefeld:
Seefeld offers a range of accommodation options, from cozy mountain lodges to elegant hotels. Here are five sustainable and romantic hotels where you can experience the best of this alpine village:
Prefer to stay in Innsbruck, read What To Do in 1 Day in Innsbruck
These sustainable and romantic hotels not only offer a luxurious and cozy atmosphere for couples but also prioritize eco-friendly initiatives to make your stay in Seefeld memorable while treading lightly on the environment.
If you prefer you can also stay in Innsbruck where you will find multiple Hotels and Airbnbs 
Read about 1 Day Trip To Innsbruck, Austria here