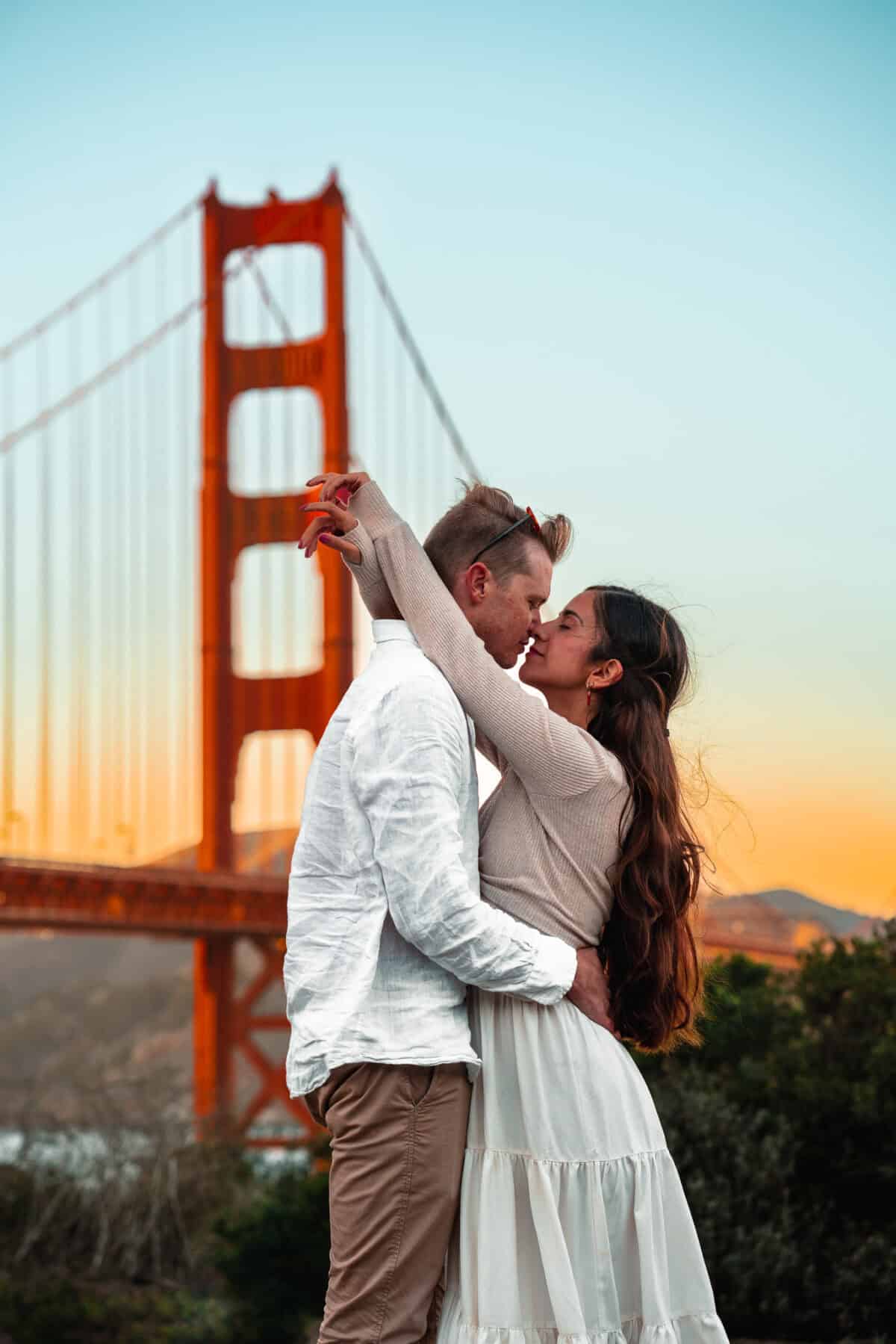 24 Hours in San Francisco: Must-Dos and Vegan Delights
Discover the Must Dos and some Vegan Options for your 24 hour layover in San Francisco.
Last November on our way to French Polynesia we stopped for over 24 hours in San Francisco, USA.
In this guide you will find  The 10 Essentia Locations you need to visit & Where to eat
Must Dos in San Francisco
1. Golden Gate
We couldnt start our article without mentioning the most breathtaking location in San Francisco.
This iconic suspension bridge stands as a testament to engineering marvels and a symbol of the city's charm.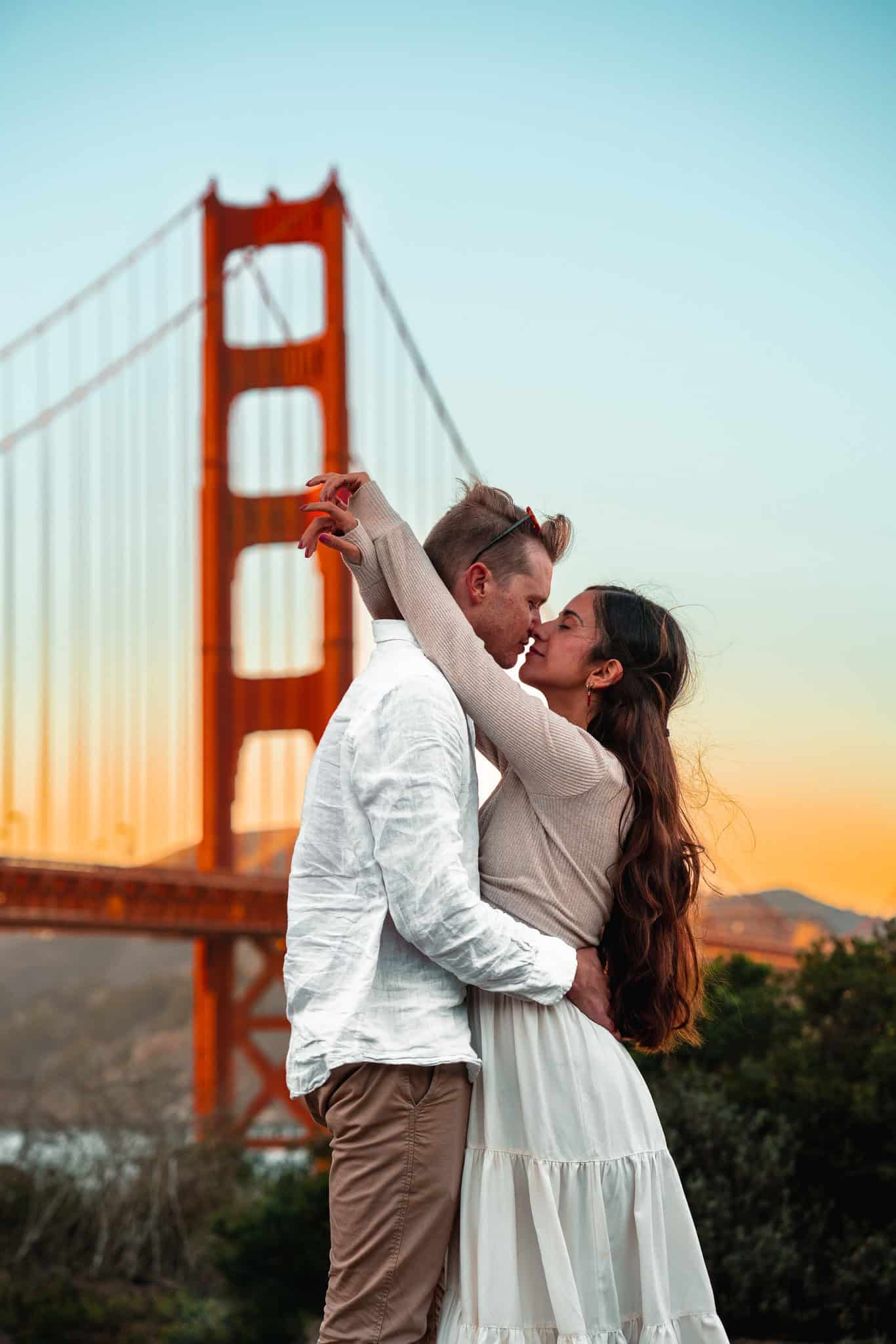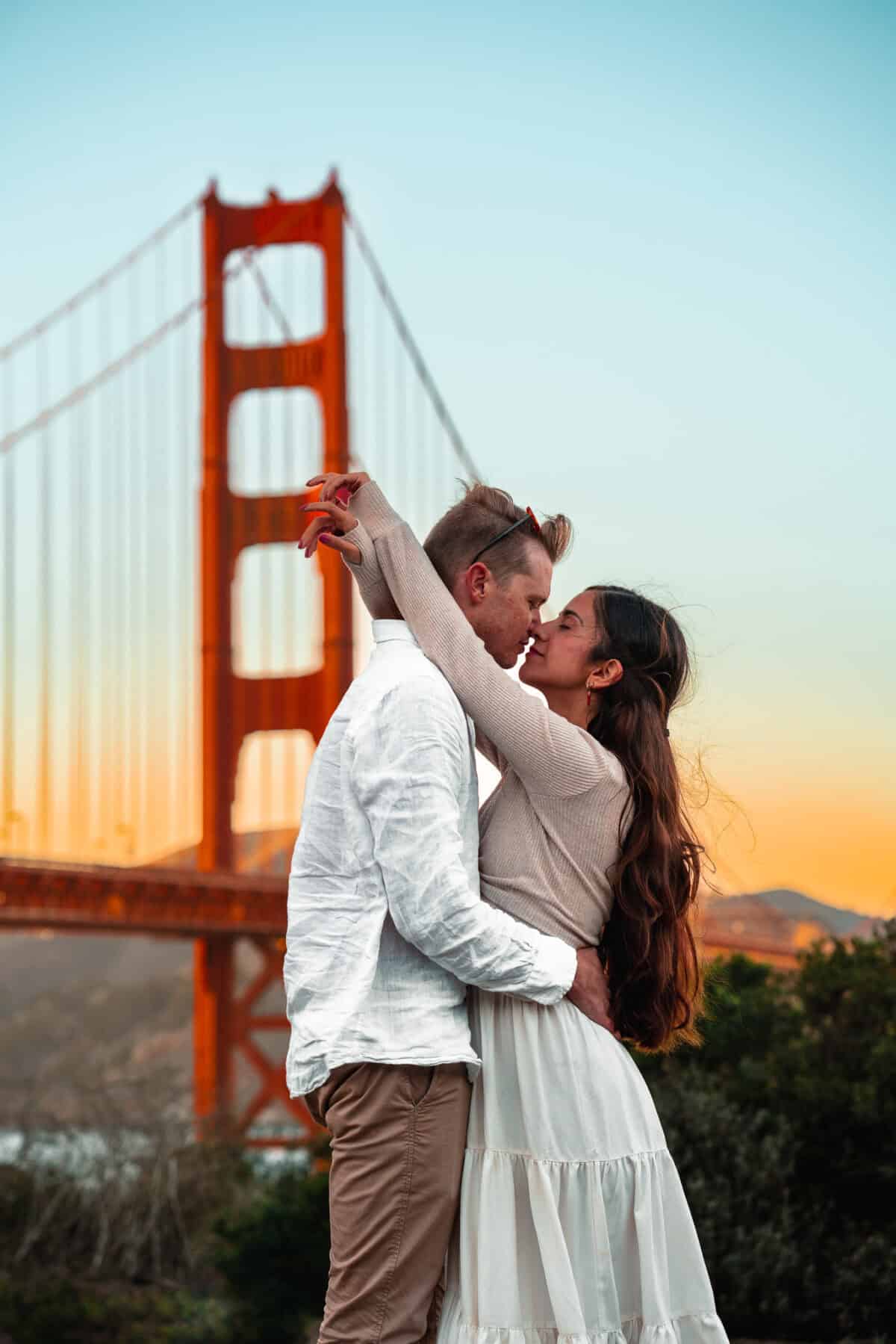 As you embark on your 24-hour layover, a visit to this breathtaking location is an absolute must.
Most people visit Bora Bora, if that's your case read Our Stay at Four Seasons Bora Bora here
Getting There: Accessible Options
There are different ways to get to this place. Opt for a classic cable car ride or hop on a scenic bus route that winds its way to this iconic attraction.
Taxis and ride-sharing services are also readily available for a convenient and comfortable commute.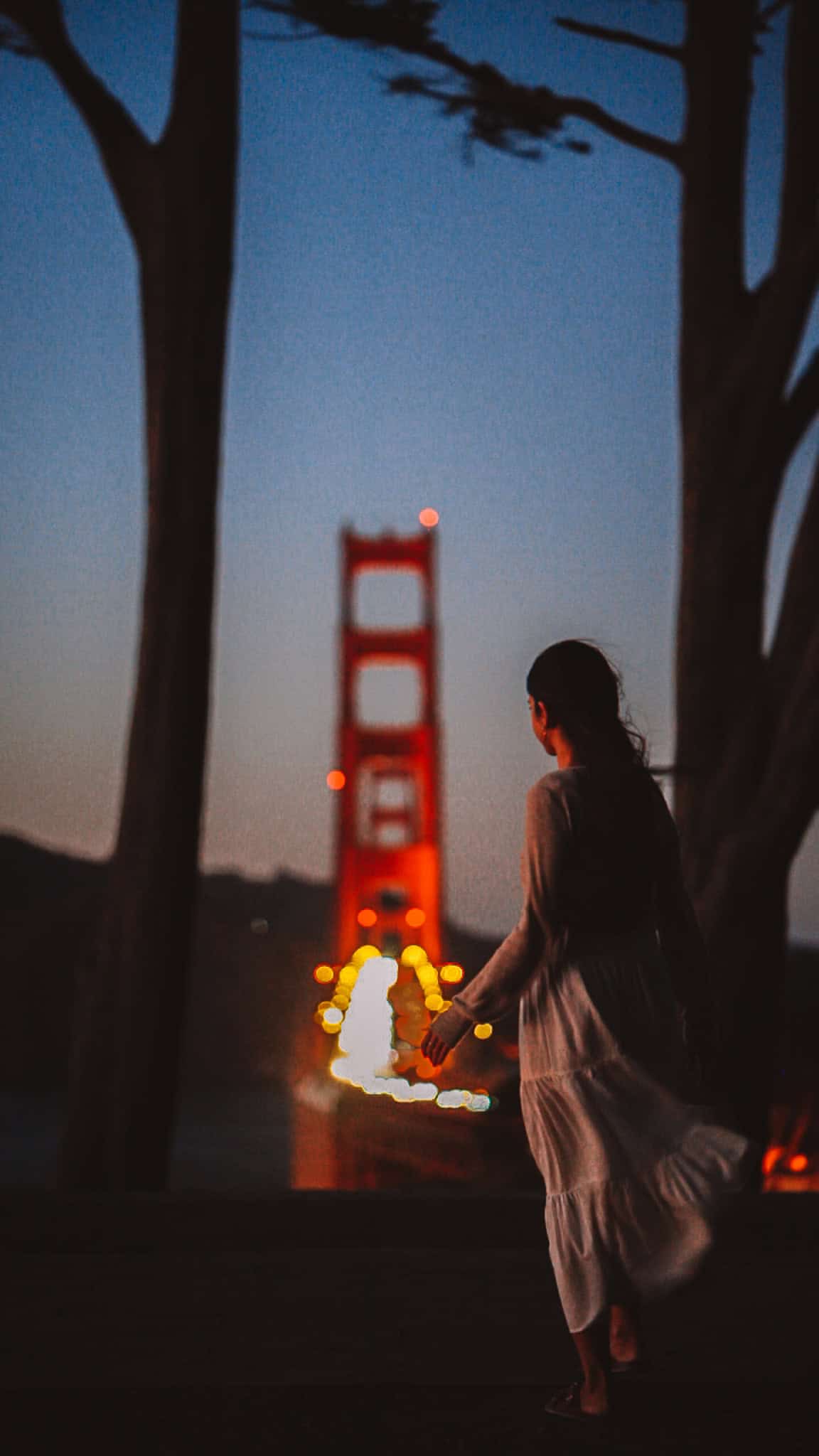 Our experience: We checked Uber and it cost around 70$ return to get here so we decided to get a bus as it cost us around 4$ per person.
Tip: Make sure to check the time line as we wanted to watch sunset here and we we came back to the bus there was only 1 left and we almost missed it!
Perfect Timing: Capturing the Essence
Any time is perfect but there are certain moments that add an extra layer of enchantment.
Foggy Months: A Mystical Experience
During the foggy months, the Golden Gate Bridge takes on an ethereal quality, emerging from the mist to create a breathtaking and almost surreal atmosphere.
The months of May to August are known for their foggy conditions, especially in the early morning and late afternoon hours.
For photography enthusiasts, these moments offer a unique chance to capture the bridge surrounded by an otherworldly veil of fog.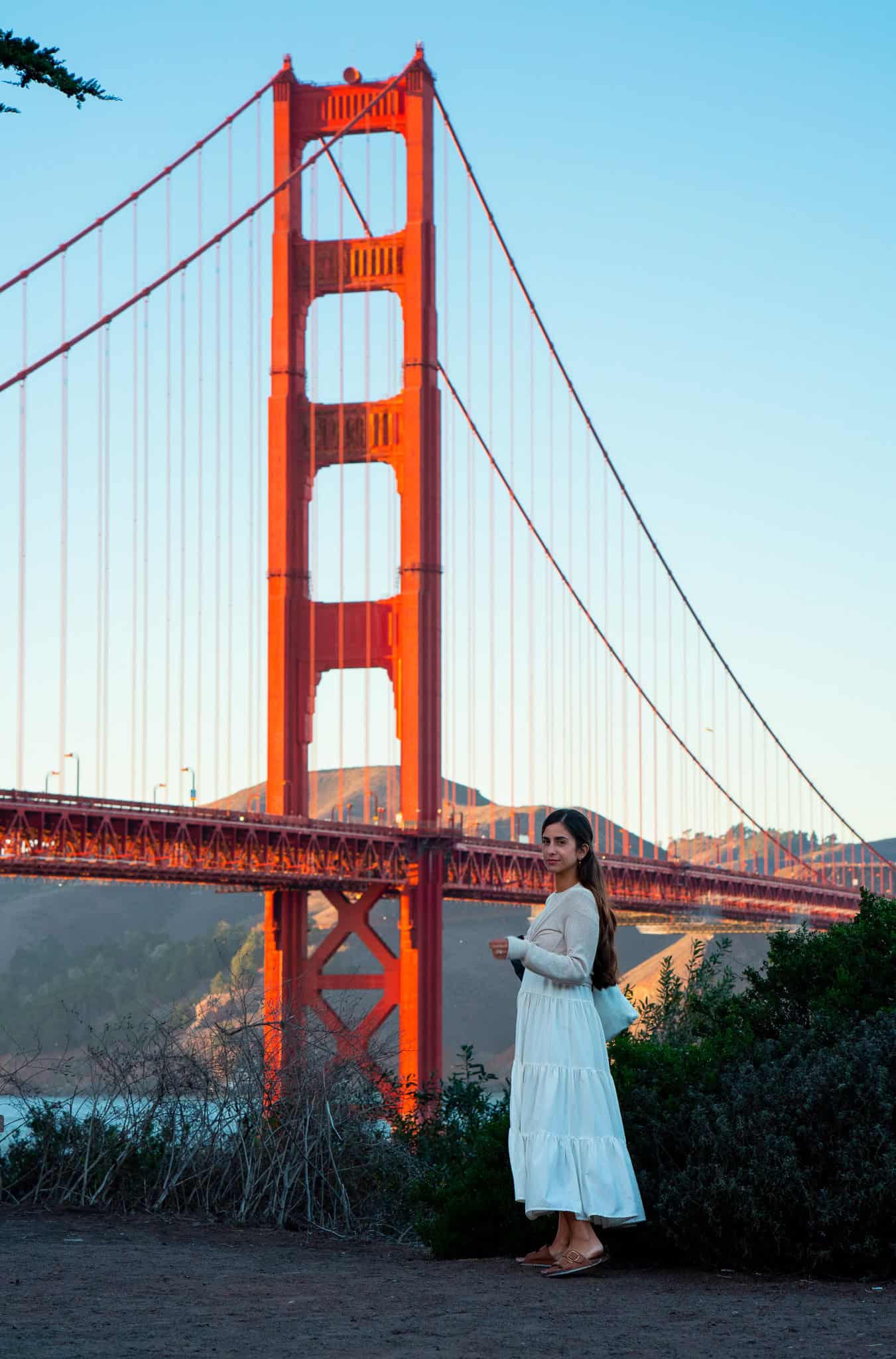 Clear Months: Optimal Visibility
From September to April, the skies over the Golden Gate Bridge are often clearer, providing unparalleled visibility of the cityscape and surrounding waters.
This is the time to fully appreciate the bridge's majestic architecture and the panoramic views it offers. 
2. Painted Ladies
When strolling through the enchanting streets of San Francisco, you might come across a row of houses that seems to have emerged from a fairytale.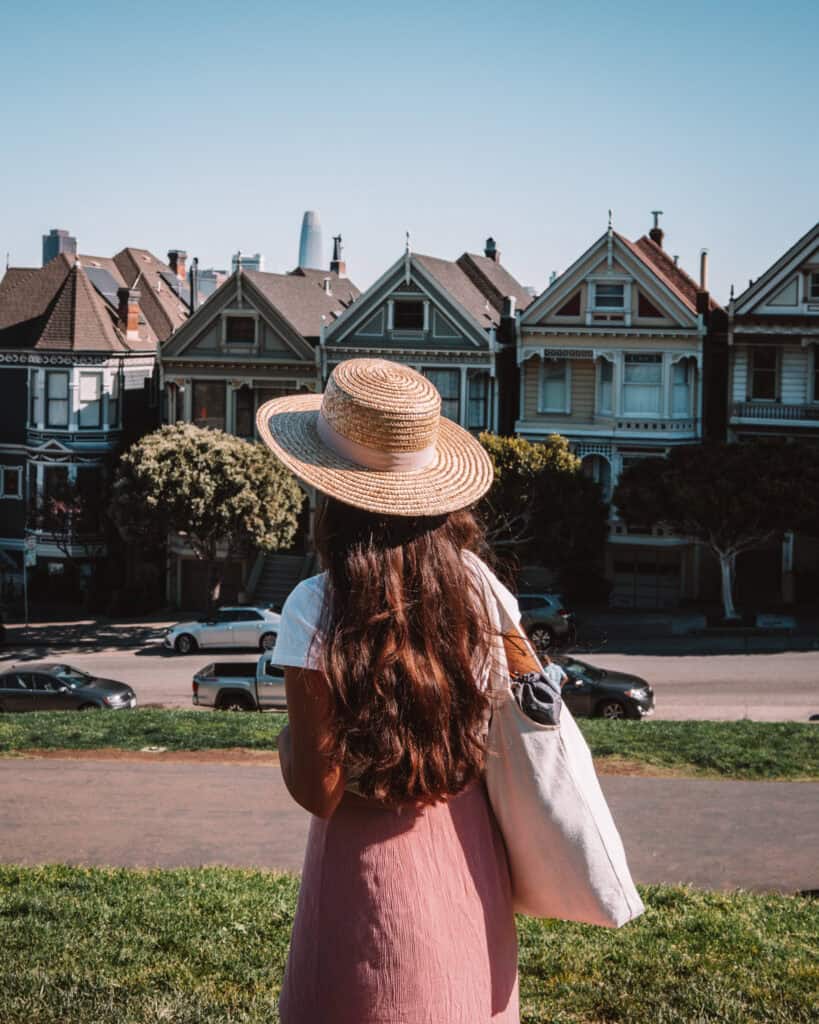 These charming residences, affectionately known as the "Painted Ladies," are a delightful representation of the city's architectural character.
3. Mission Dolores Park
It is the park from where you will see the Painted Ladies.
Popular public park that offers stunning views of the city skyline.
It's a great spot to relax, have a picnic, and enjoy the scenery while being in close proximity to the charming Victorian houses. 
4. Chinatown
Venturing into San Francisco's bustling Chinatown is an essential part of your 24-hour layover.
Read our 2 Week Itinerary Guide For French Polynesia here
From vibrant streets to tantalizing flavors, here's your guide to immersing yourself in the heart of this iconic neighborhood.
Colorful Ambiance: The moment you step into Chinatown, you're enveloped in a world of colors and scents.
Shop and Indulge: Perfect for souveniers or to find asian ingredients for your kitchen. 
Golden Gate Fortune Cookie Factory: Don't miss the Golden Gate Fortune Cookie Factory, where you can watch the creation of these iconic treats and even customize your own message.
5. Union Square
Union Square beckons with the vibrant essence of San Francisco.
Explore upscale shopping destinations, savor a myriad of culinary delights, and during the holiday season, be captivated by the brilliance of the main Christmas tree, transforming the square into a glittering wonderland.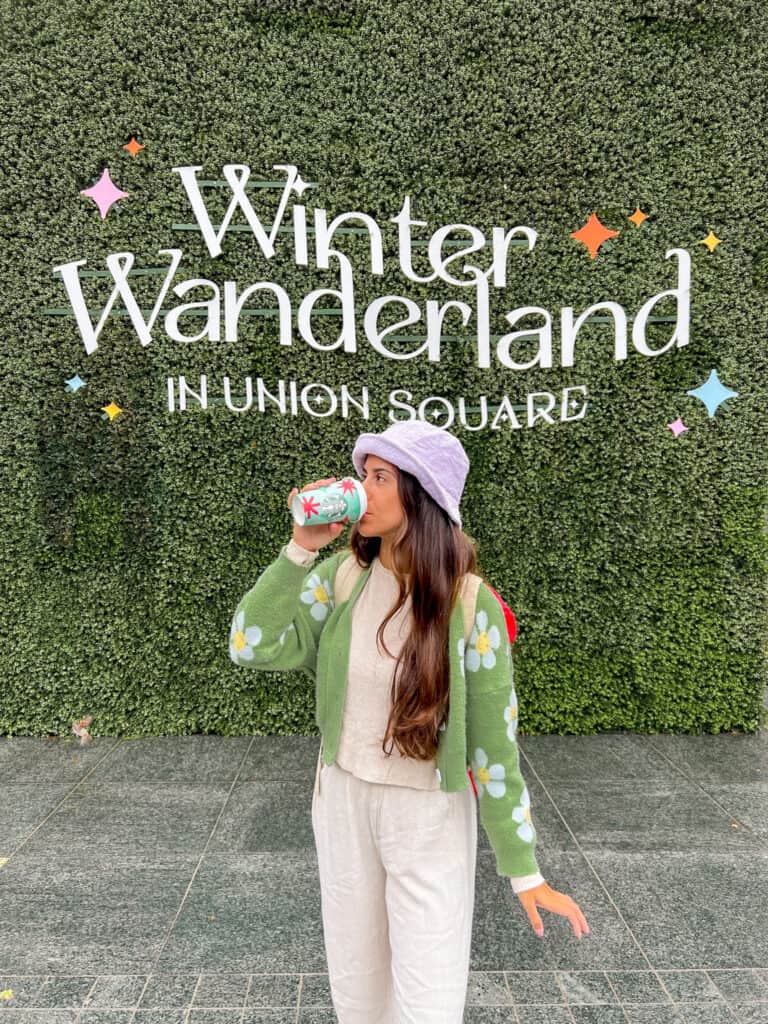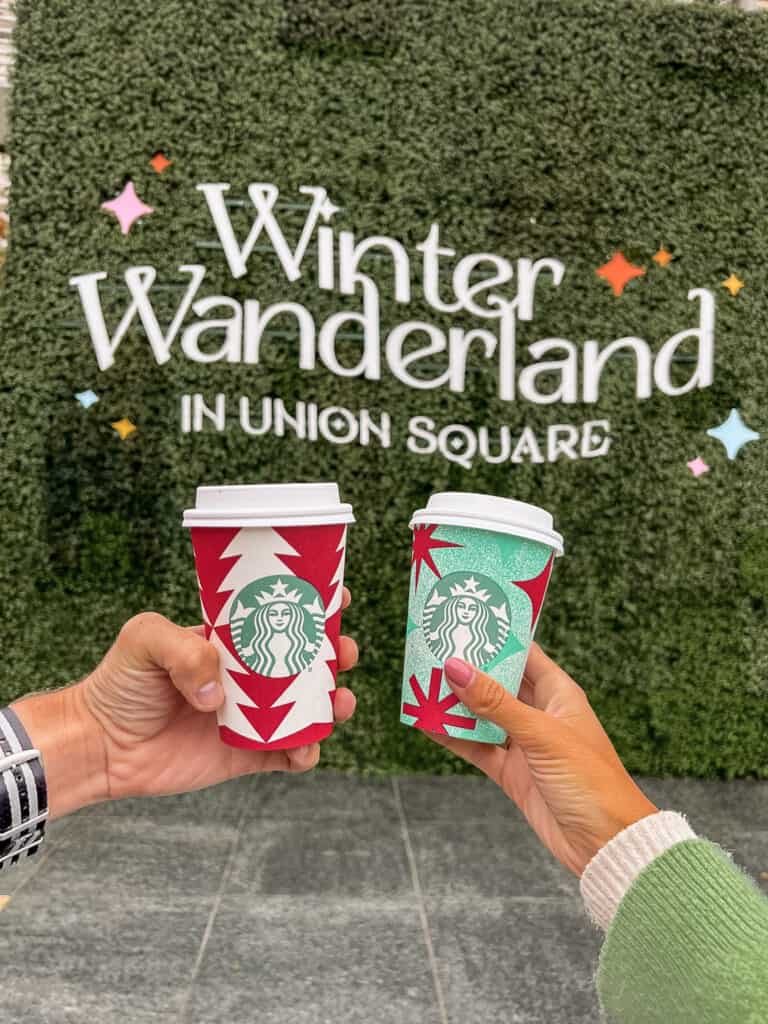 We actually visited it during Christmas time so we got to see the Christmas tree!
6. Pier 7, San Francisco's Waterfront Charm
During our 24 hour layover (On our way to French Polynesia) we walked around Pier 7.
This iconic wooden pier boasts panoramic views, tranquil moments, and a touch of nostalgic allure, making it a must-see destination during your short stay.
Photography Paradise: Whether you're a photography enthusiast or simply seeking an Instagram-worthy backdrop, Pier 7 delivers. 
The Perfect Romantic Evening: For an enchanting evening, Pier 7 comes alive with romantic ambiance.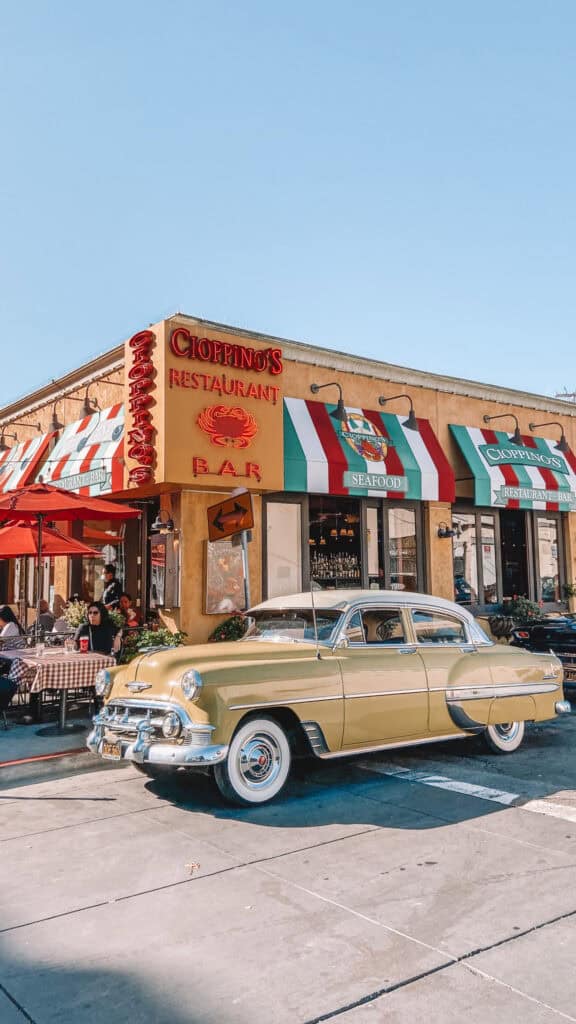 As the sun dips below the horizon, the city lights illuminate the surroundings, creating a magical atmosphere that's perfect for a leisurely stroll or a moment of quiet contemplation.
7. Lombard Street
Known as the "crookedest street in the world," Lombard Street offers a unique blend of architectural charm, scenic beauty, and a touch of playful eccentricity that makes it a must-visit spot.
Why the Twists: Lombard Street's eight hairpin turns were designed in the 1920s to tame its steep slope, allowing cars to navigate the hill with ease.
Today, it's a visual delight with its colorful flowers adorning each curve.
Silver Screen Legacy: Lombard Street has graced the silver screen in countless movies, making it instantly recognizable to audiences around the world.
Captivating Entertainment: Watching cars gracefully driving down Lombard Street's winding turns is a show in itself. Join the gathering crowd and enjoy a slice of San Francisco's playful charm.
8. The Embarcadero
This waterfront promenade embraces you with calming views and a delightful surprise – the playful antics of the resident sea lions.
Sea Lion Spectacle: Be prepared for a whimsical encounter at Pier 39. The barking sea lions have made this spot their lively home, offering you a chance to observe their playful interactions up close.
Panoramic Views: As you take in the sea lions' show, don't forget to raise your gaze to the stunning views of Alcatraz Island and the shimmering waters, reminding you of the city's nautical heritage.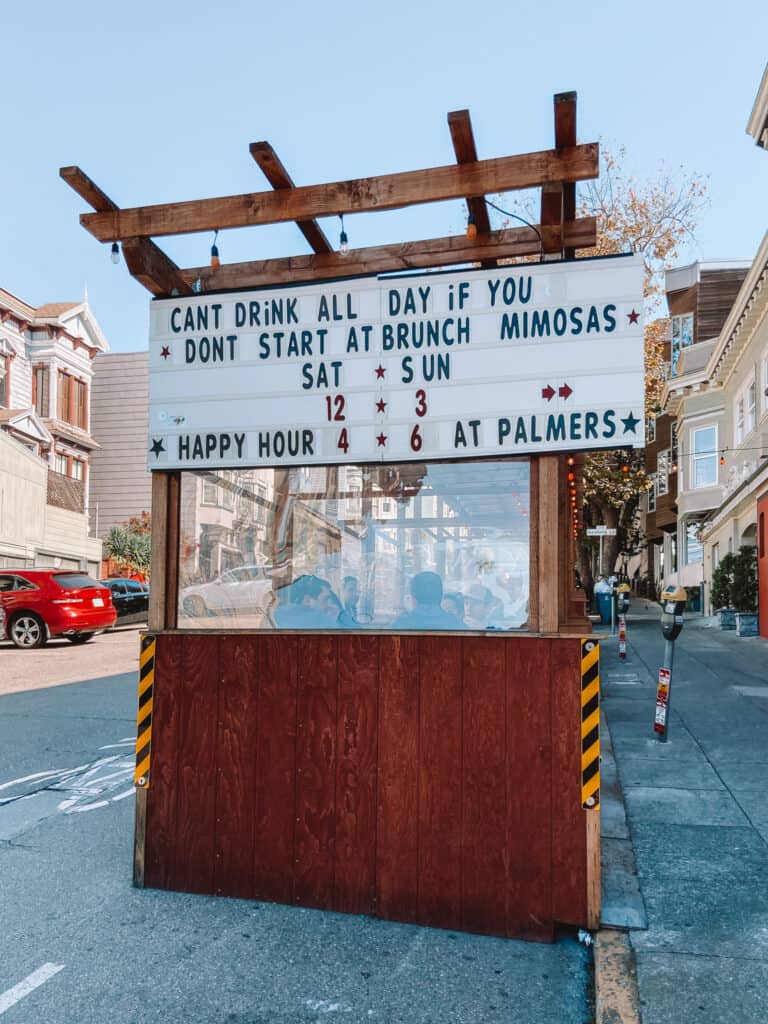 9. Palace of Fine Arts: Tranquil Elegance in San Francisco
We actually didn't have enough time to visit it but here are some recommendations
Tranquil Oasis: The lagoon's calm waters and graceful swans offer a moment of serenity amidst the urban energy.
Lush Landscaping: Wander through gardens that frame the palace, providing a perfect backdrop for relaxation and photos.
Evening Magic: As twilight descends, the palace's illuminations add a touch of enchantment to your visit.
If you are heading to French Polynesia, Read our 2 Week Itinerary for first timers & Our Stay at Four Seasons Bora Bora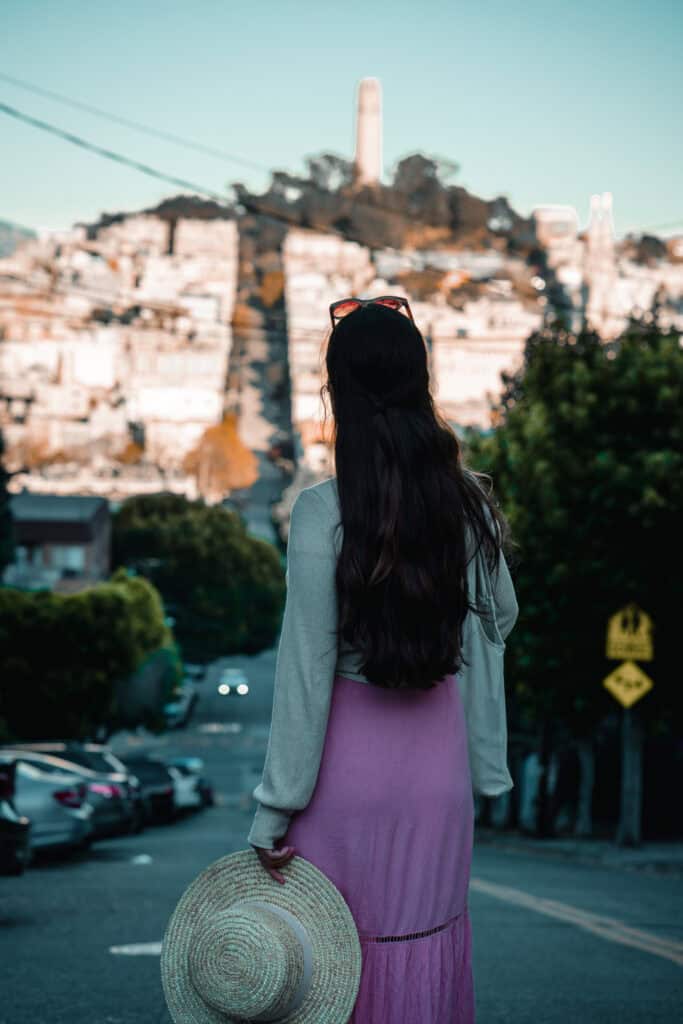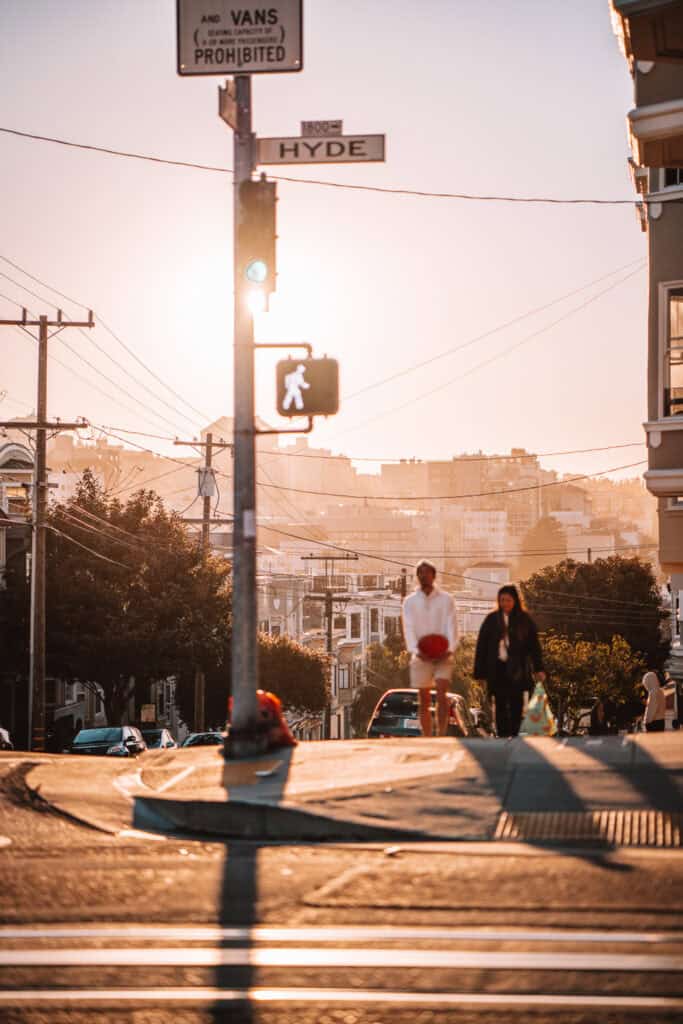 10. Baker Beach
If you only have 24 hours you will probably won't have enough time to visit this beach as it is far from the city and unless you have a car it will cost you a lot of money.
Can you go swimming?
Yes, swimming is allowed at Baker Beach, but it's important to be aware of the conditions before taking a dip. The water can be cold and the currents can be strong, so exercise caution and pay attention to any posted signs or warnings.
Additionally, sharks may pay a visit, especially if sea lions are around.
If you are looking for amazing beaches, read all the best ones 8 hours from San Francisco here
Best Vegan Delights in San Francisco
If you only have 24 hours in SF.
Here are some of the best restaurants in the city.
This is the restaurant we visited during our layover.
A Japanese culinary haven that's 100% plant-based and Michelin Guide-approved.
With its innovative menu and elegant ambiance, SHIZEN's fusion of traditional Japanese flavors and vegan philosophy was a culinary experience to remember.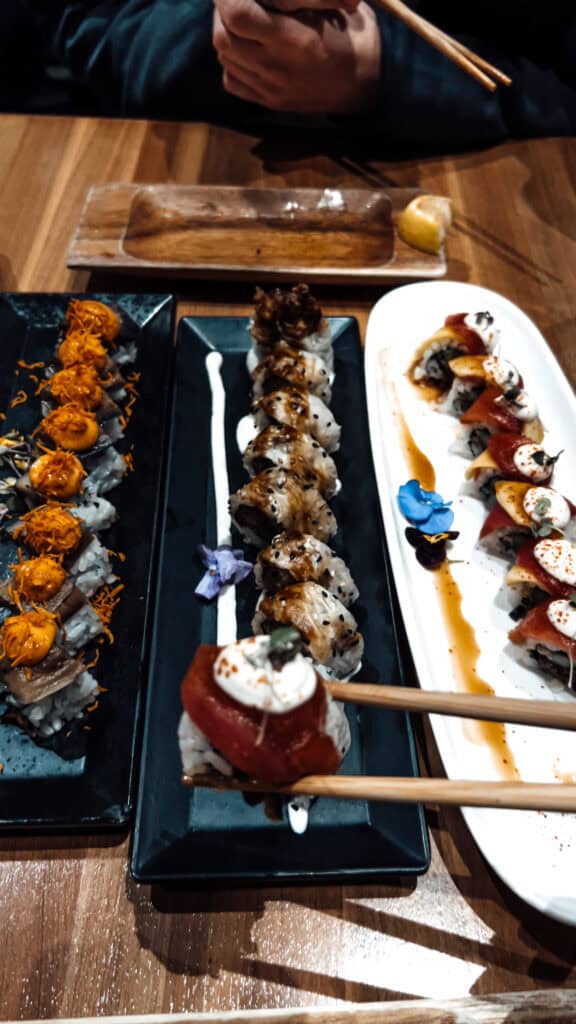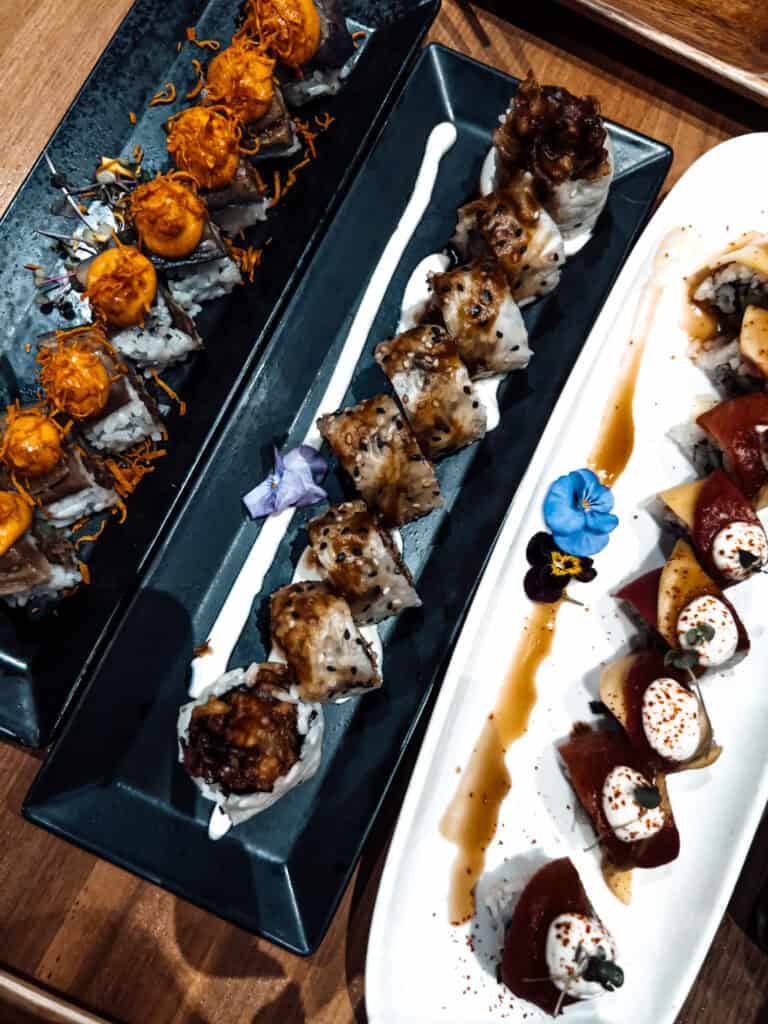 Be sure to reserve a table weeks in advance to savor their masterful creations.
It was by far one of the best vegan sushi we've ever had.
Plant-based restaurant with focus on whole foods and seasonal ingredients.
Next Level Burger – Potrero Hill
A top rated vegan restaurant in San Francisco.
Branch of a US-based vegan, non-GMO, and organic burger chain.
Another Vegan Michelin Guide Restaurant very popular Mexican food in San Francisco.
Make sure to book a table before you come.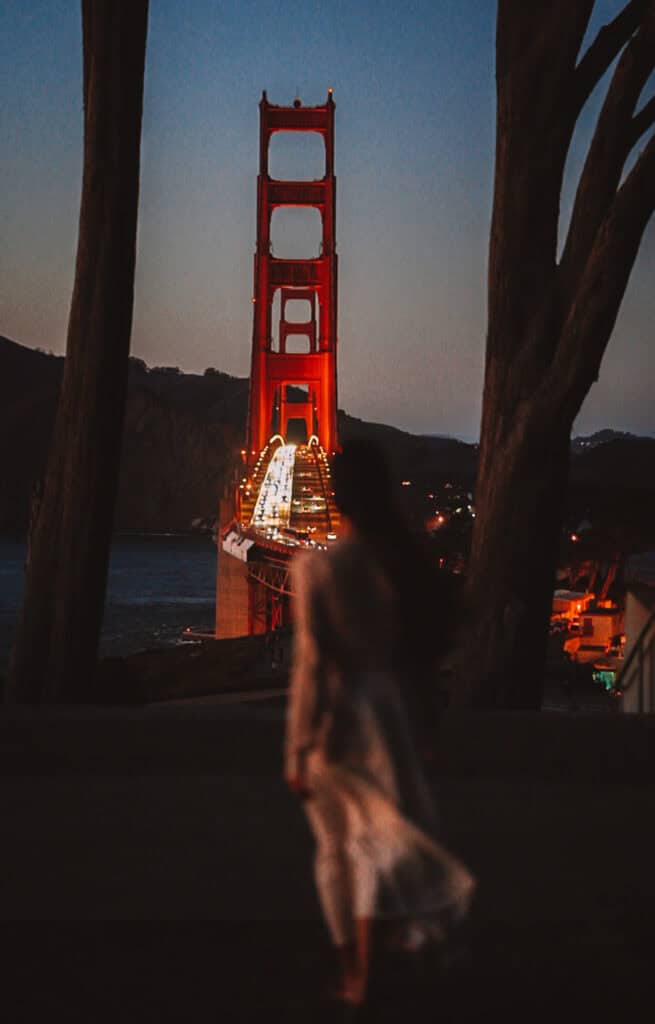 Let us know if you have tried other restaurants or have any questions regarding our 24 layover on our way to our trip to French Polynesia