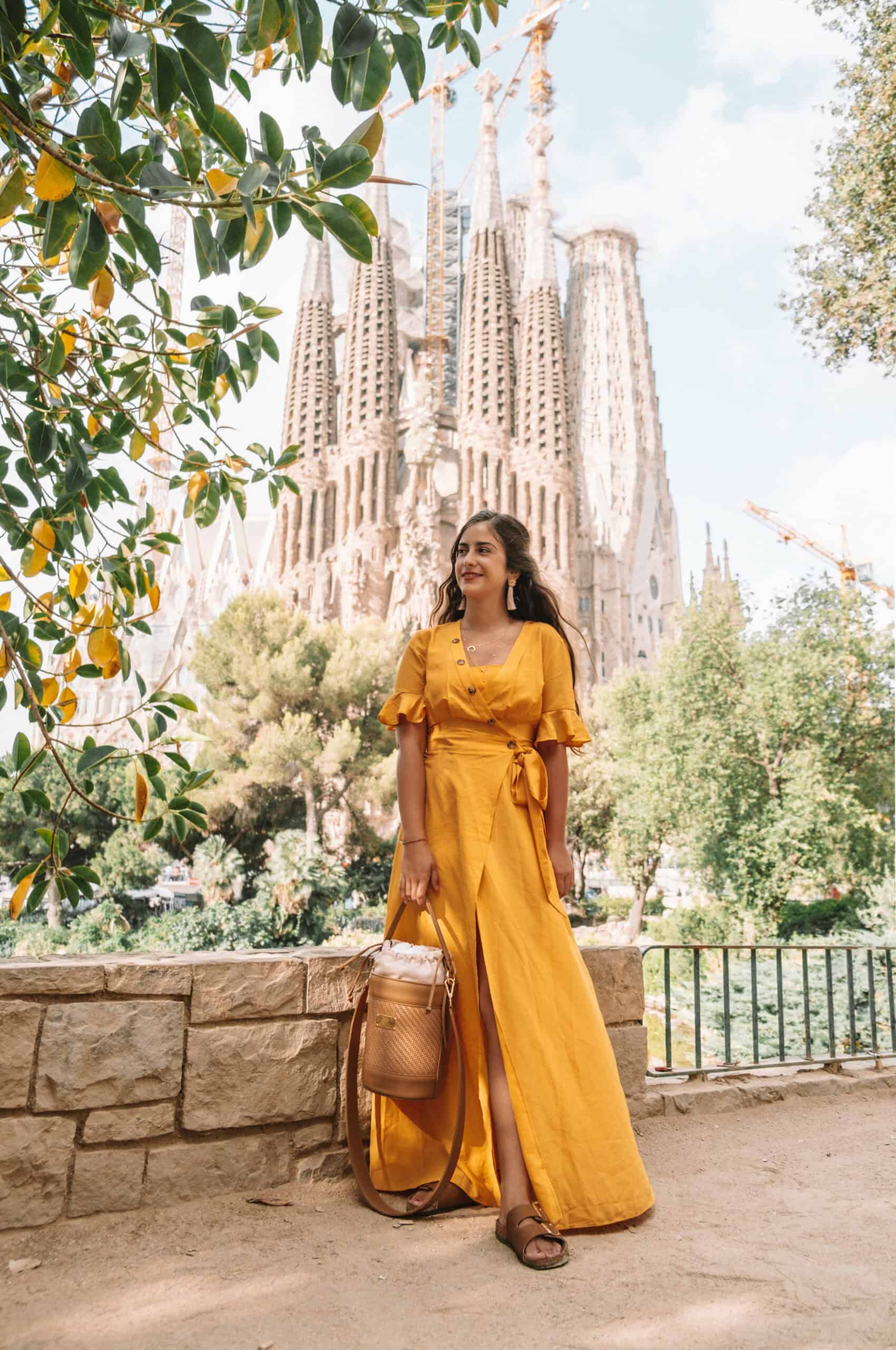 Barcelona Travel Guide: Embracing the Allure of Spain's Enchanting City
Barcelona is the perfect trip for a weekend getaway, it is a big city where you can do many fun things! 3 full days should be enough to see the most important highlights of the city. These are some of these things
1 Arc De Triomf
We stayed near the Arc and decided to start our morning walk here before the crowds appear. It is located near El Born where you will find many cafes, vintage shops and art galleries. If you walk till the end you will find a big park called La Ciudadela, perfect for families and for a picnic day!
Probably the most iconic building in the city. It has been under construction for quite a long time and may finish by 2026. We came here after the Arc as its only 15 min walking from each other.
If you want to enter it will cost you around 25€, it's recommended to buy your tickets months in advance to avoid long queues and make sure you have your ticket.
Tip: There's a little park behind it where you will be alone for photos
3 Beach Area
La Barceloneta is one of the oldest beaches in the city and was remodeled for the olympic games in 1992. It looks similar to Dubai's beach as you will find a big W hotel at the end of the beach.
Located in El Born, it is a colorful building you can visit for 15€ per person. It is recommended to buy your tickets in advanced and go early in the morning as it gets busy too.
5 La boqueria & Las Ramblas
Las Ramblas is a long street where you will find all the main shops and restaurants. If you keep walking down you will find the beach.
La Boqueria is a traditional market famous among tourists. We like to visit it in the mornings to buy some olives and fresh fruit.
Tip: Avoid the first spots as they tend to be the more expensive ones.
This UNESCO World Heritage Site was designed by Antoni Gaudí as a big number of buildings in Barcelona.
It is a very unique park where you can take very creative photos. Although since a few years ago you need to pay 8.5€ to visit half of it (Which we find quite expensive) and the other half is free. If you want to visit both pars, you will have to book it online as it tends to be booked weeks in advanced.
Before 8am and after 10 pm it is free to visit both parts.
It is the main cathedral in the city, located in the neighborhood El Gotic. Surrounded by a big square with many cafes to enjoy the view. On the left there's another less known food market you can visit and go shopping.