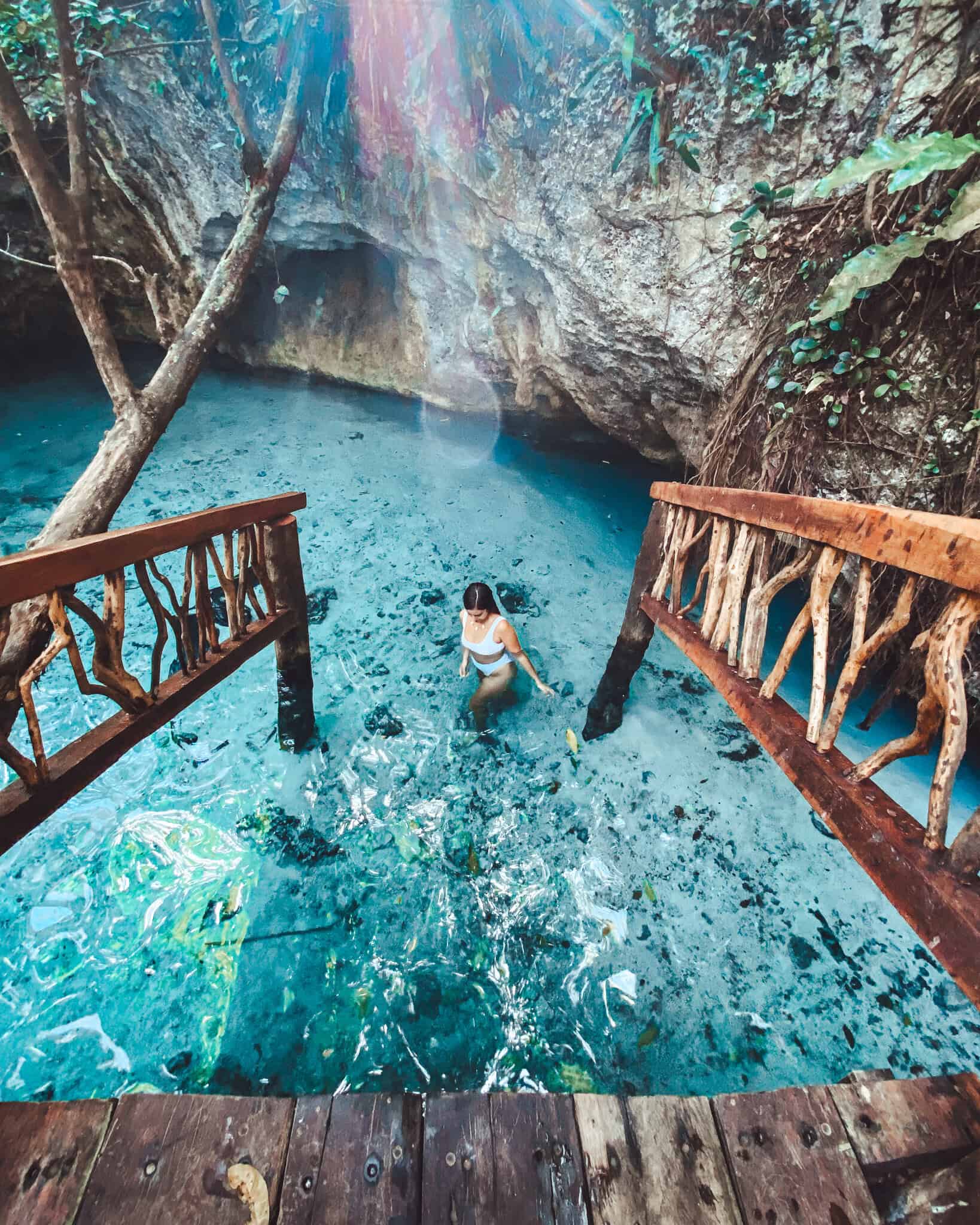 9 Cenotes Explored: Discovering Tulum's Best Hidden Gems
Before we start talking about my favorites cenotes in Tulum Im going to briefly explain what a cenote really is.
They are a water-filled sinkhole that naturally occur when an underground cave collapses in on itself and exposes the groundwater underneath. There are thousands of cenotes dotted around the Yucatan Peninsula and Tulum is home to some of its most popular and unique.
The water in the cenotes tends to be cool as the water comes from underground so be prepared!
In Mayan times a number of the cenotes were used for sacrificial purposes and objects such as gold, pottery and even human and animal remains have been found at the bottom of some cenotes.
Each village in this area is build around a cenote as it was their source of water.
The cenotes near Tulum are a mix of open, semi-open or underground:
Open cenotes: these are caves which have completely collapsed in on themselves and are exposed to the sky. These were our favorite as you could see the sky from here, like cenote Esmeralda and Cristal

Semi-open cenotes: these cenotes are mostly underground but have small openings in the ceiling where light and fresh air come in. One of the most beautiful ones are located near Valladolid like SuyTun and Cenote Ik Kil.

Underground cenotes: these cenotes are completely underground in a cave system and have no natural light to illuminate the cenote water. Like Cenote Dos ojos.
1.Gran Cenote
Most famous one near Tulum city. It was the first cenote we visited in Tulum, we rented bikes for the whole week and got up early in the morning to beat to crowds. By bicycle takes around 30-40min (6km).
They open around 8.15, no cameras, drones, tripod allowed inside. Showering at the entrance including your hair is mandatory and they will make sure you do it so you dont damage the cenote. Also sunscreen not allowed either.