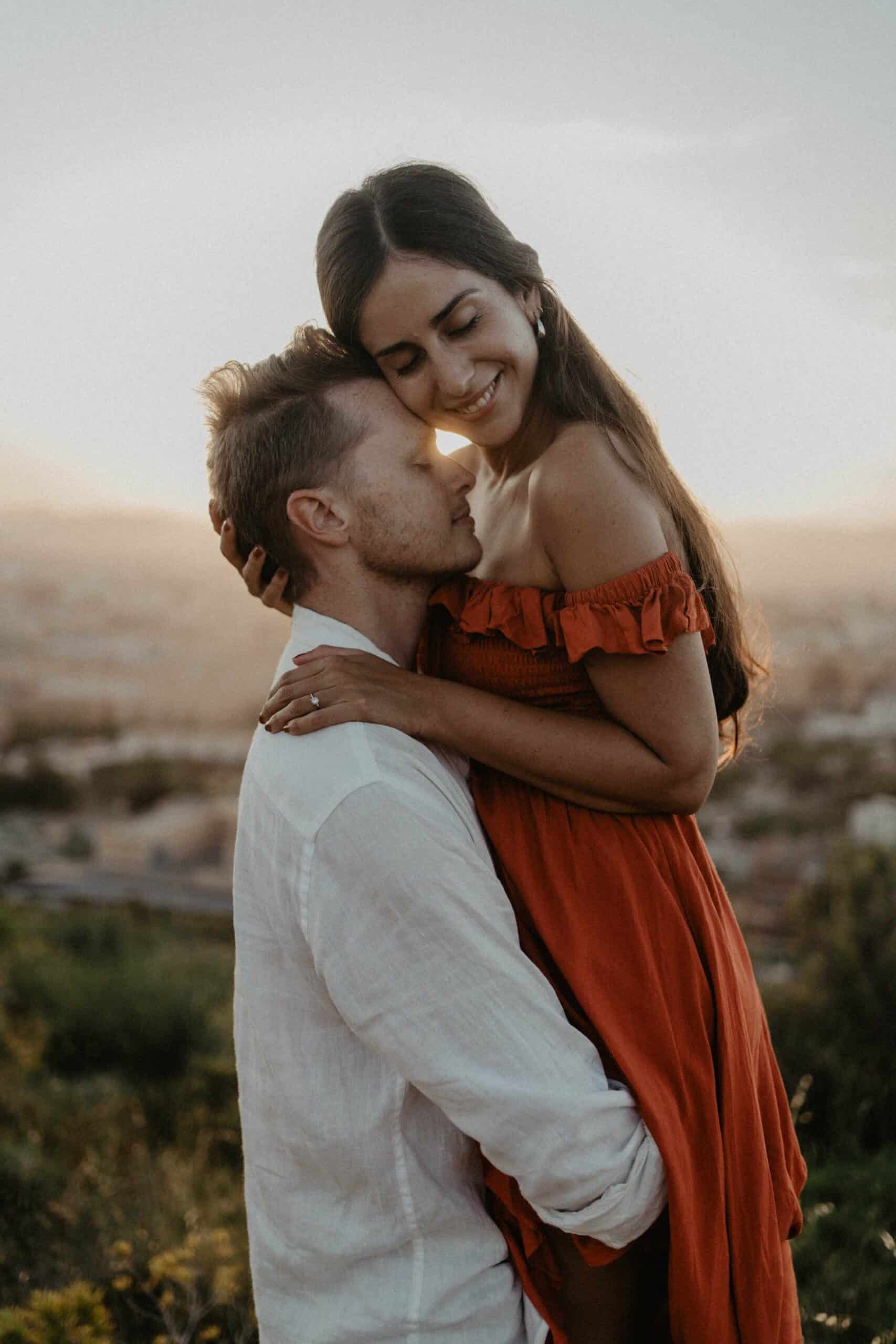 Pre Wedding Photoshoot: Everything you need to know, tips & our experience
One month before our wedding we met up with our photographer Paula Bohem to get to know each other better before the big day and take some photos before the big day.
Pre wedding photoshoots describes the essence of every couple, and for us a couple who loves the outdoors and to travel, we decided to hike a little mountain for sunset to take our photos there.
This day is perfect to get memories of your loving moments, explore your interests as a couple and incorporate them into your shoot.
We got married! Click here to read everything about our vegan wedding
Some tips for your pre wedding photoshoot:
Find a hobby you both share
If you are planning to have yours soon, think about a few things you enjoy doing together and try to incorporate them into the photos; Wine tasting, a picnic, hiking, walking in the beach, your pets or any hobby that you both have and that represents you.